Hey track stars, be careful who you make out with.
USADA released the full details of Gil Roberts' failed drug test today, and
the case report
reads similarly to the odd case of Shawn Barber last year.
(A brief refresher:
Barber, the pole vault world champion, tested positive for cocaine
during the 2016 Canadian Olympic Trials; he had not consumed cocaine himself but had instead kissed a female escort who confessed to ingesting cocaine and a 26-oz bottle of vodka before their meet-up; Barber was stripped of his Canadian national title but not suspended as he was found to have inadvertently ingested the stimulant. And this year, after all of that,
he came out as gay
.)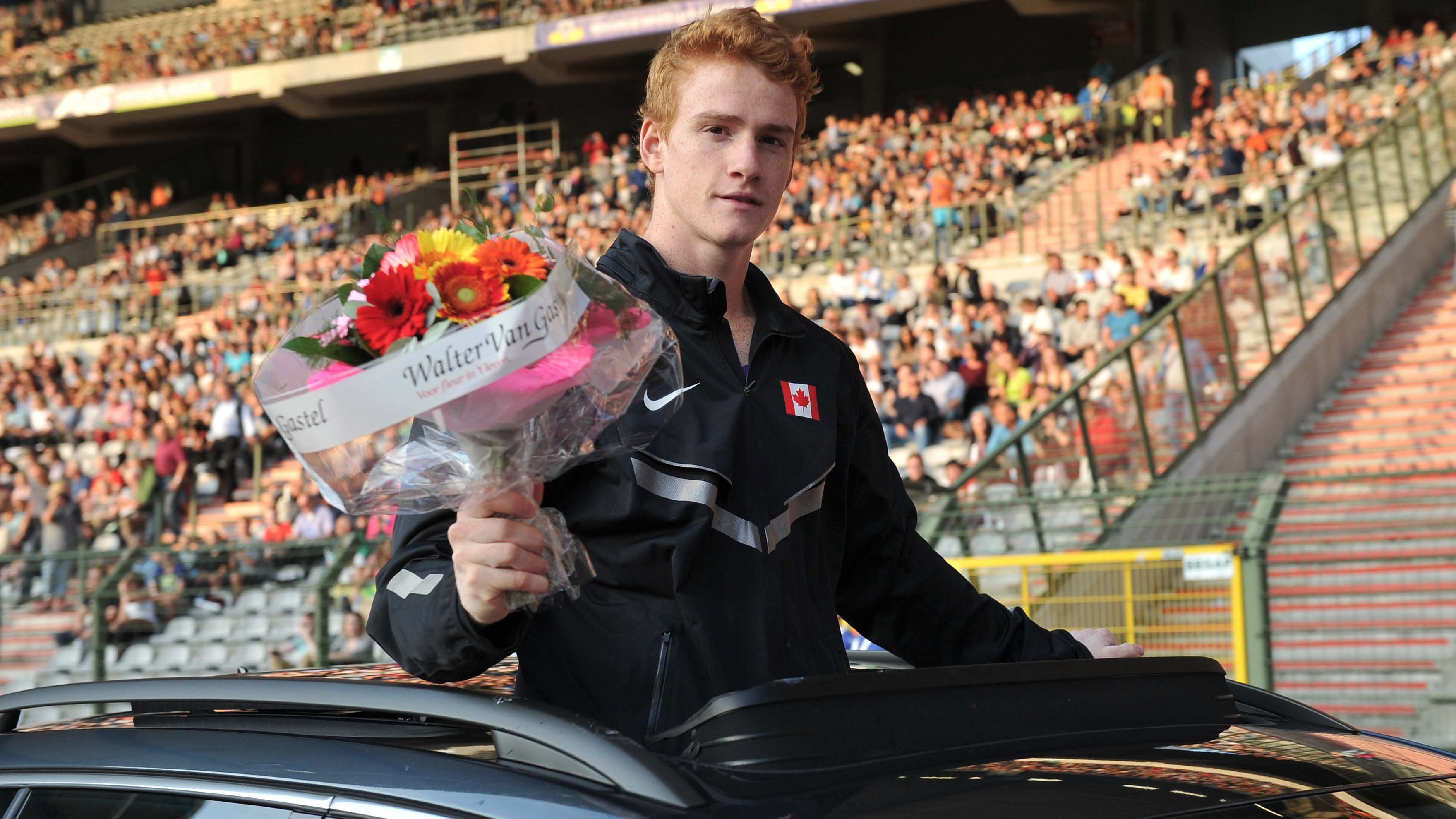 Roberts, who will represent Team USA in the 400m at the World Championships, tested positive for probenecid in an out-of-competition drug test on March 24.
Probenecid is prohibited as a diuretic and masking agent by the World Anti-Doping Agency (WADA), as it hides the presence of steroids and other illegal substances in athletes' bodies.
Apparently, Roberts' girlfriend of two years, Alex Salazar, took ill with a sinus infection during a family trip to India and was taking a medication called Moxylong that contains 500mg of probenecid and 500mg of Amoxicillin.
The official report reads
:
"She arrived back in the United States on March 17 and continued to take the medicine. She saw Roberts soon thereafter, while she was still on the meds. Whenever they were together, they kissed frequently and passionately. Every time she took one of the capsules, she took it apart, poured the contents in her mouth, then swallowed the medicine with water. On March 24, 2017, the date of the drug test, Ms. Salazar arrived at Roberts' apartment near noon; they kissed and 'chilled out.' Around 1:00 or 1:30 pm, she went into the kitchen to take her medicine. She did not tell Roberts what she was doing and he did not see her take the medicine. She opened the capsule, poured the contents in her mouth, then washed it down with water. Shortly thereafter she found Roberts and started kissing him. Roberts could not count the number of times they kissed between 1:00 pm and the doping control officer's arrival."
Roberts' team was able to get an expedited hearing to allow the athlete to compete at the USATF Championships. The American Arbitration Association (AAA)
determined that the 28-year-old ingested the substance without fault or negligence
and thus would immediately be cleared to compete. The arbitrator used Barber's example in the report to prove that Roberts should not be held accountable for the minute sample.
Roberts was a member of the Team USA 4x400m relay that won Olympic gold in Rio last summer, and his 44.22 runner-up finish to Fred Kerley at the USATF Championships in Sacramento was a new personal best.