With the
2024 and 2028 Olympic Games likely secured for Paris and Los Angeles
, other countries must look ahead to the 2032 Olympiad for an opportunity to host the Games. Germany, Australia, and India have all recently declared interest. They will have eight years to build their cases, as the International Olympic Committee (IOC) is currently scheduled to award the host city in 2025.
Germany's bid is particularly interesting, as it would spread the Olympic events throughout 13 different cities in the state of North Rhine-Westphalia, including its capitol Düsseldorf and cities like Dortumund, Cologne, and Bonn, the last of which is the home of the International Paralympic Committee.
No previous Olympics has been spread across this many cities, but the cost-saving measure would guarantee that that only 20 percent of facilities would need to be constructed before the Games take place,
according to the preliminary plan
.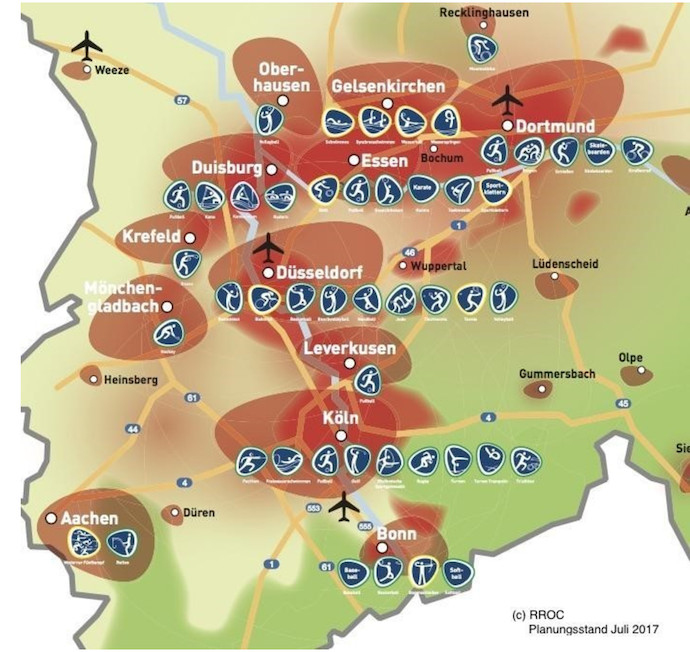 The current IOC president, Thomas Bach, is German. If he were to serve two terms, the award year of 2025 would be his final year in office.
The Australian city of Brisbane is also targeting 2032
after learning that additional bids to Paris and Los Angeles would likely not be entertained for 2028.
John Coates, president of the Australian Olympic Committee and vice president of the IOC, said that the new bidding system will save his nation money.
Instead of an expensive two-year bidding process between several cities for the right to host the Games, IOC experts will now shortlist two or three cities which will then each conduct a one-year campaign for the award.
"Realistically, Brisbane at this point is significantly inferior to Paris: Paris has got 92 percent, and Los Angeles has got 100 percent of the infrastructure, venues, and village accommodation in place," he said to
The Australian
. "If we had put up Brisbane for 2028 under the old system, it would have cost $60 million to bid."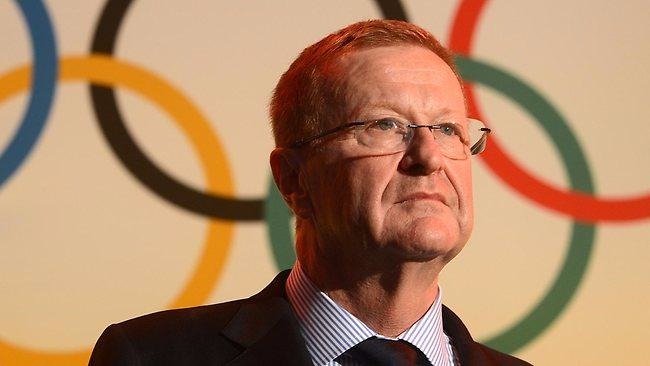 India is also interested in bidding for the 2032 Games
in what would be its first-ever role as host, says Indian Olympic Association President Narayana Ramachandran. The nation is bidding for the 2020 Asian Beach Games, the 2021 International Olympic Committee session, and the 2030 Asian Games in an effort to match its burgeoning economic status with an advanced position in world athletics. The nation also hopes to rehabilitate its reputation after hosting the 2010 Commonwealth Games, which was marred by corruption scandals and poor facilities.
India has won just 28 Olympic medals since 1900, with one individual gold medal for Abhinav Bindra's victory in the 10m air rifle at the 2008 Beijing Games.
Other countries that have previously expressed interest in the 2028 Games include the Netherlands, Russia, Malaysia, and Singapore. Although none have announced intent to adjust their bid for 2032,
the president of the Olympic Council of Malaysia (OCM) said in 2015 that a joint bid between Malaysia and Singapore was possible for 2032
.