LIVE UPDATES: Birmingham Diamond League
LIVE UPDATES: Birmingham Diamond League
LIVE UPDATES: Birmingham Diamond League
Aug 20, 2017
by Gordon Mack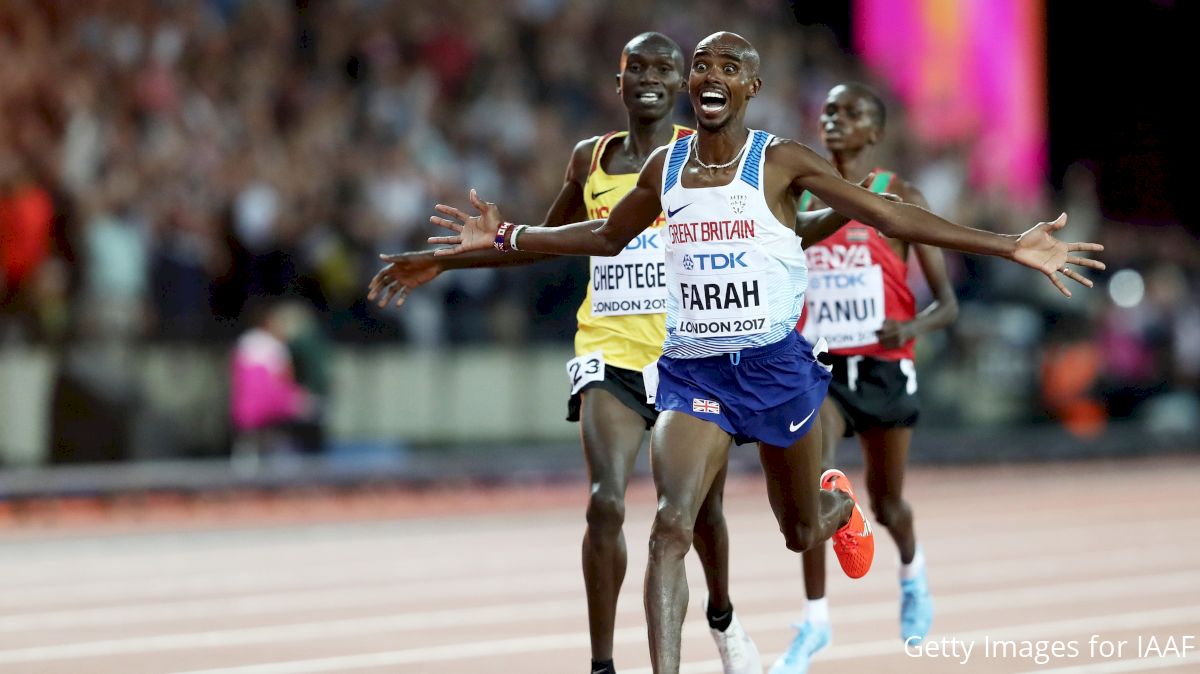 Follow along with us for the 2017 Muller Birmingham Grand Prix. All times Central.
LIVE RESULTS HERE
Prior to the International TV Window:
Charlene Lipsey took third in the women's 800m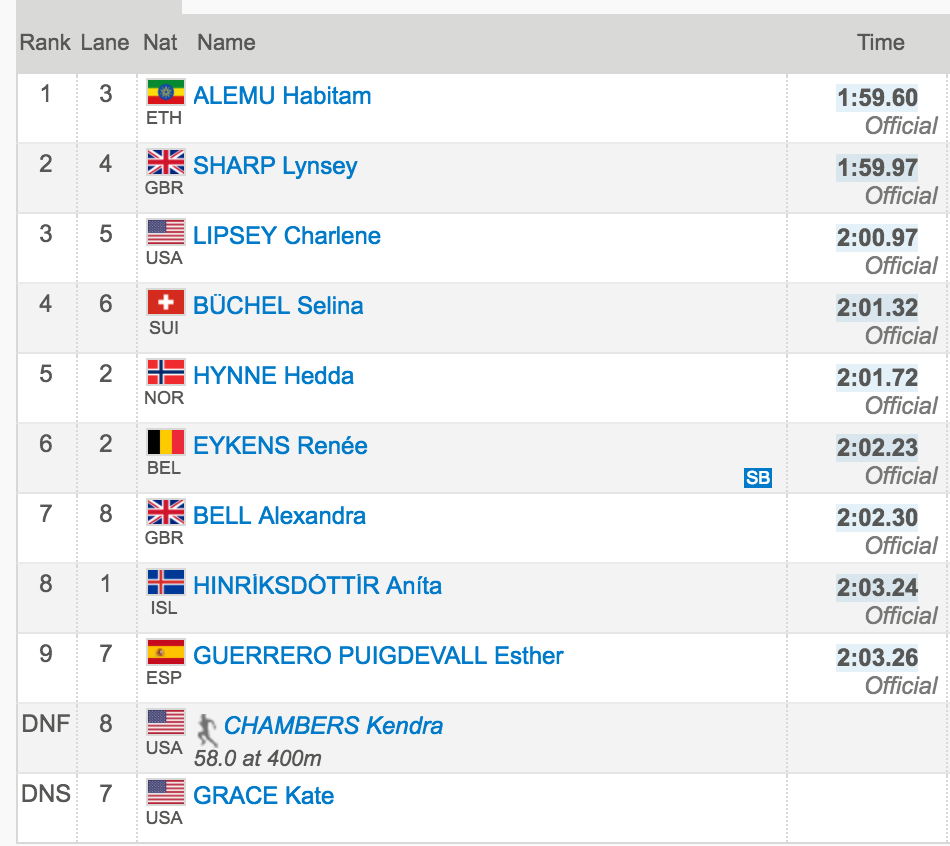 Great Britain went 1-2 in the men's mile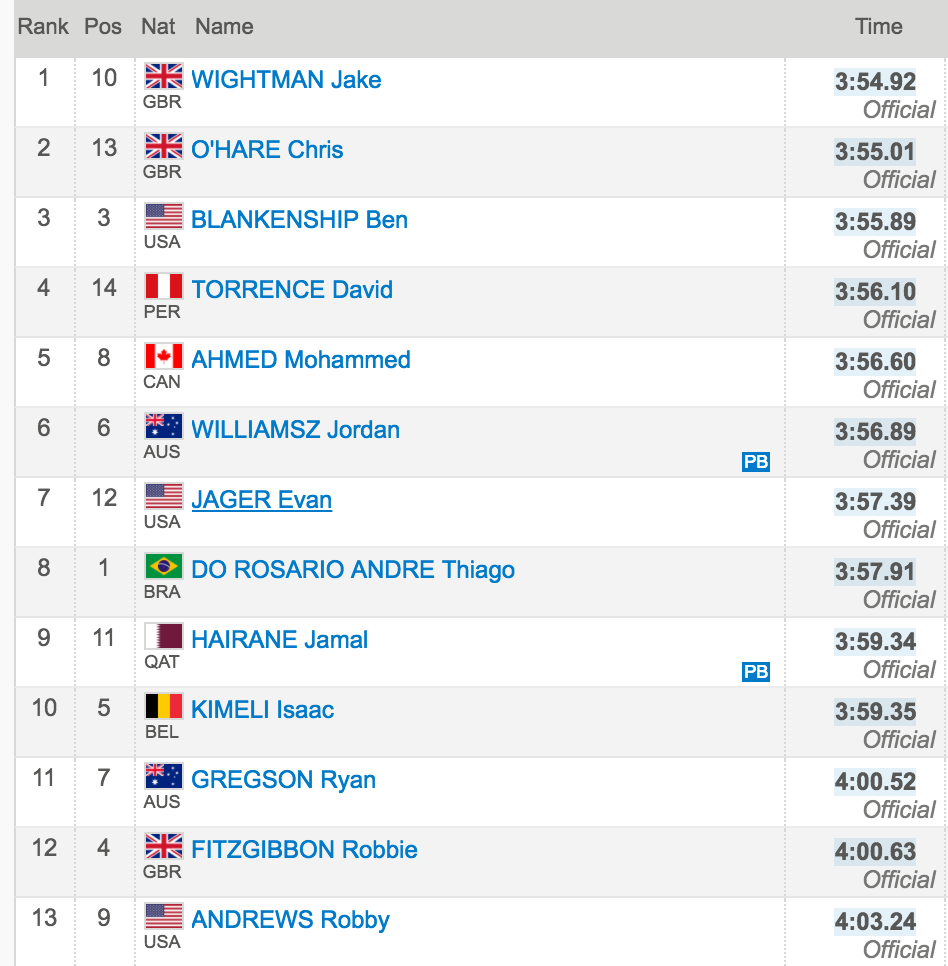 9:03 AM: Women's 400m Hurdles
Dalilah Muhammad goes out strong.
Czech Republic's Zuzana Hejnova closes hard and out leans Muhammad at the line.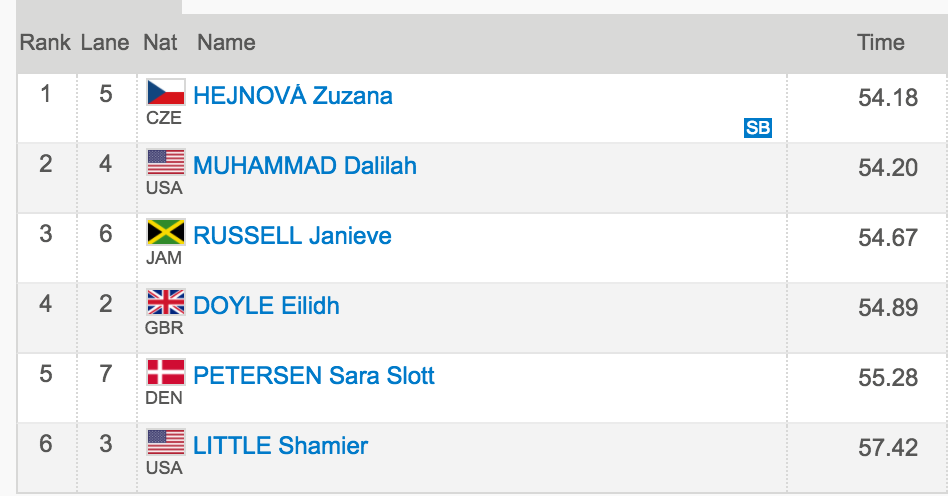 9:14 AM: Men's 800m
Amos 50.5 thru 400m
Amos continues to roll at the Diamond League level as he wins this race by over 5 meters in 1:44.50
Amos wins yet another Diamond League 800 #BirminghamDL 1:44.50 pic.twitter.com/ySkDqiVpNK

— FloTrack (@FloTrack) August 20, 2017
9:23 AM: Men's 100m
This will be an all British race
False Start!
Adam Gemili is disqualified.
Chijindu Ujah takes the W in 10.08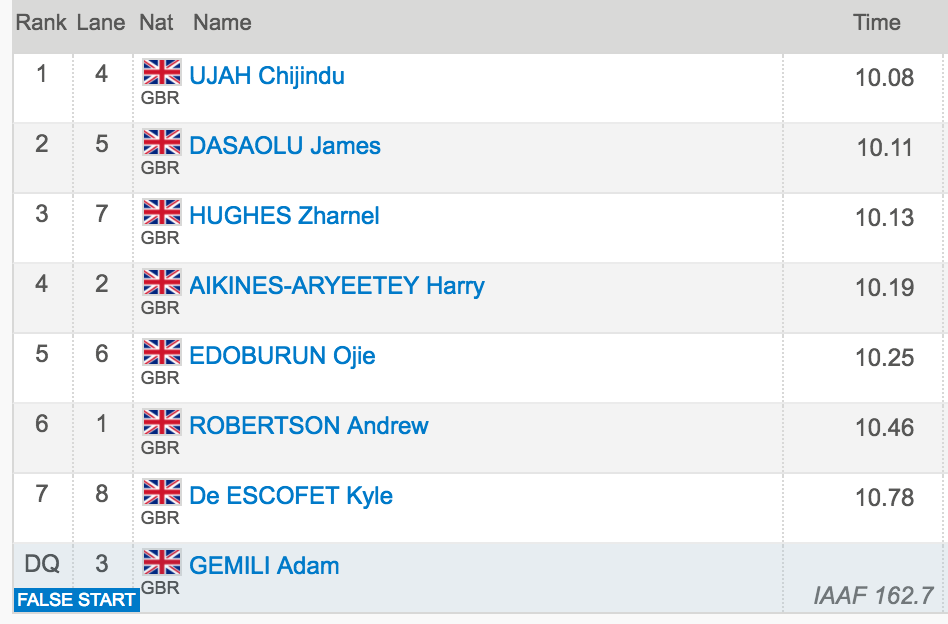 9:32 AM: Men's 400m
Great Britain's Dwayne Cowan gets another win for the home team with a fast last 100m.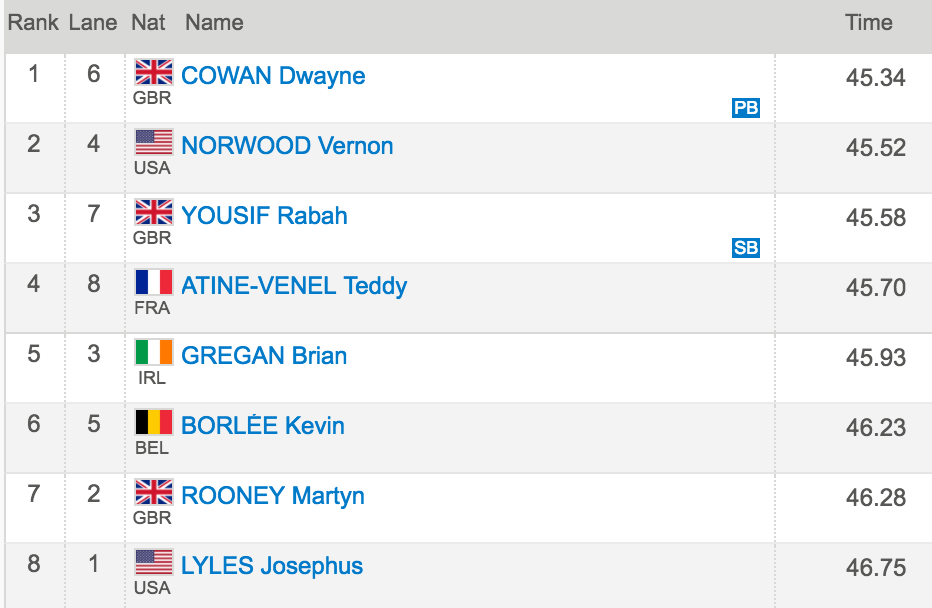 9:40 AM: Women's 3,000m
May top Americans in this Field, Rowbury, Coburn, Huddle, Frerichs.
Obiri and Hassan continue to lead
1000 split: 2:54.08
2000 split: 5:41.83
7:27 at the bell!
Hassan takes the victory in 8:28, but Konstanze Klosterhalfen the 20 year-old out of Germany just ran 8:29 for second!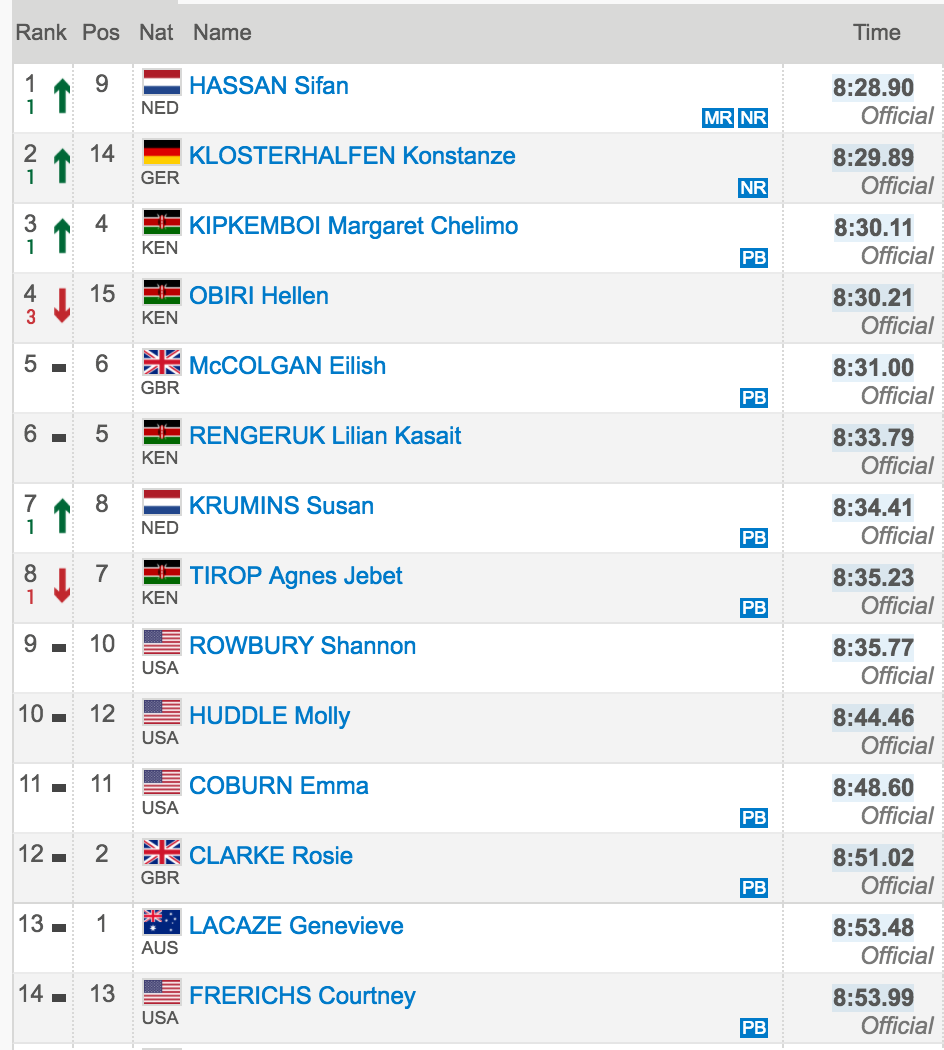 9:57 AM: Men's 110m Hurdles
Woah two get DQ'd! Brathwaite and Darien!
Merritt takes the win as USA goes 1-3 with Merritt and Devon Allen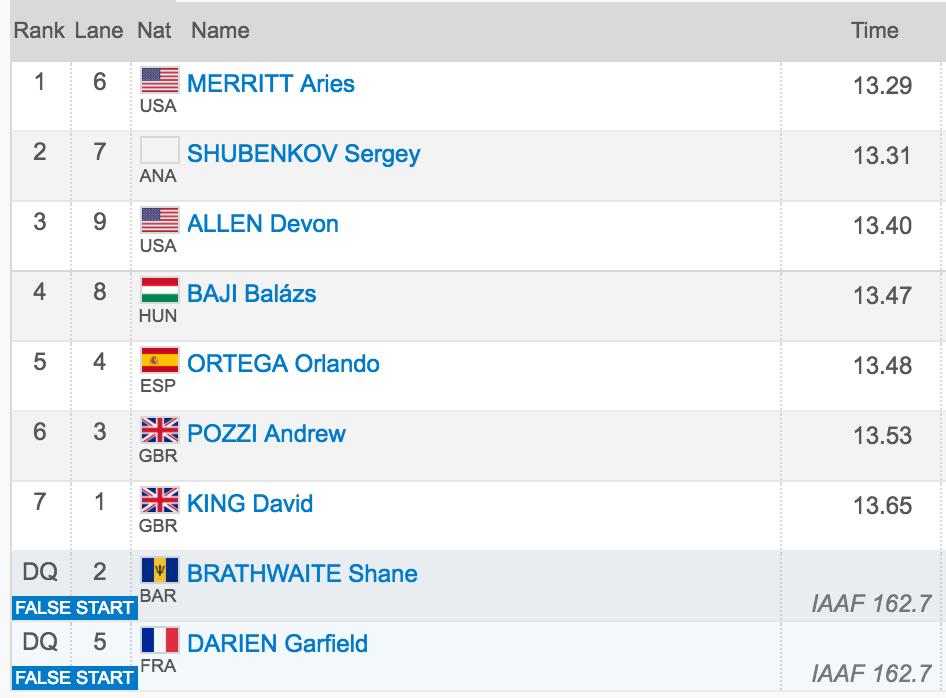 10:08 AM: Women's 100m
Elaine Thompson back on top!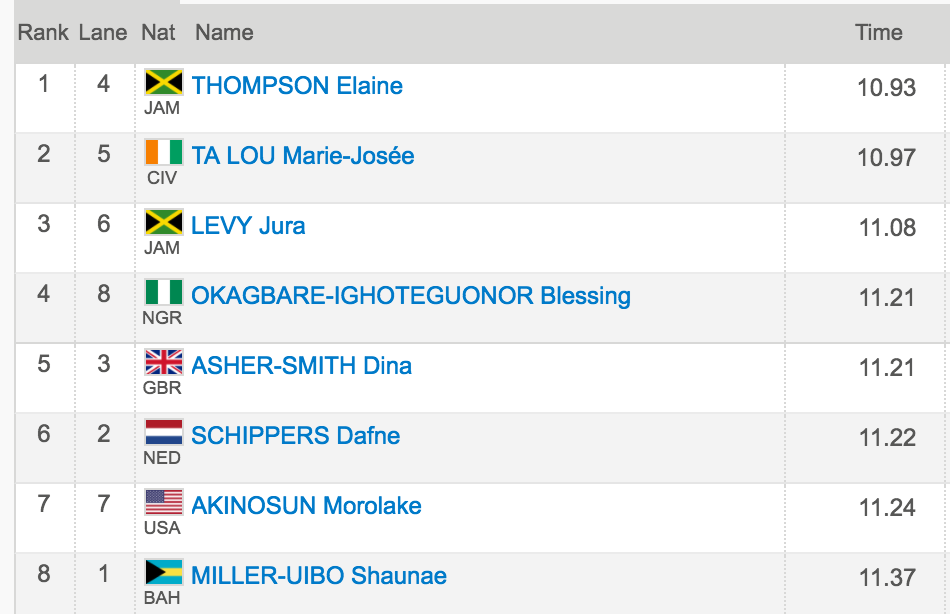 10:17 AM: Men's 200m
Ramil Guliyev wins again! He is undefeated this year.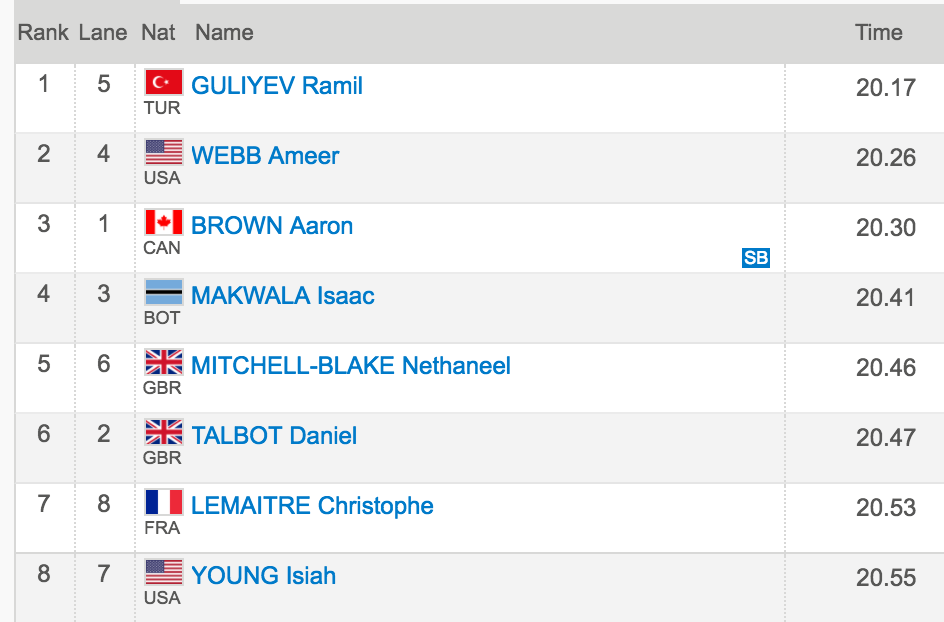 10:26 AM: Women's 1500m
1:02 thru 400m
2:09 thru 800m
Tsegay with a 15m lead with 1 lap to go
Seyaum closes on Tsegay to take the victory. Jenny Simpson fades to seventh and won't qualify for the Diamond League final.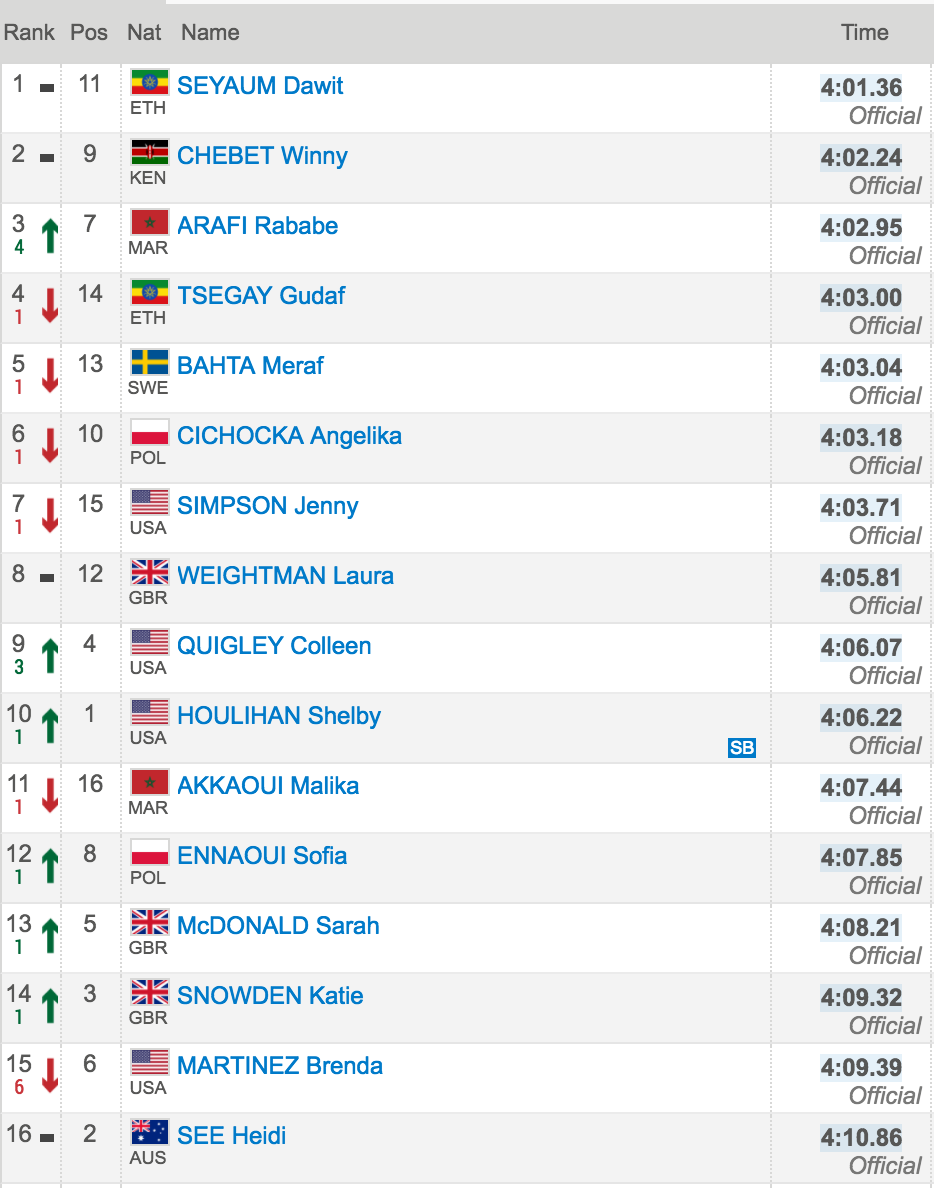 10:36 AM: Women's 400m
USA goes 2-3-4, but Phyllis Francis' fourth place finish means the World Champion won't qualify for the Diamond League final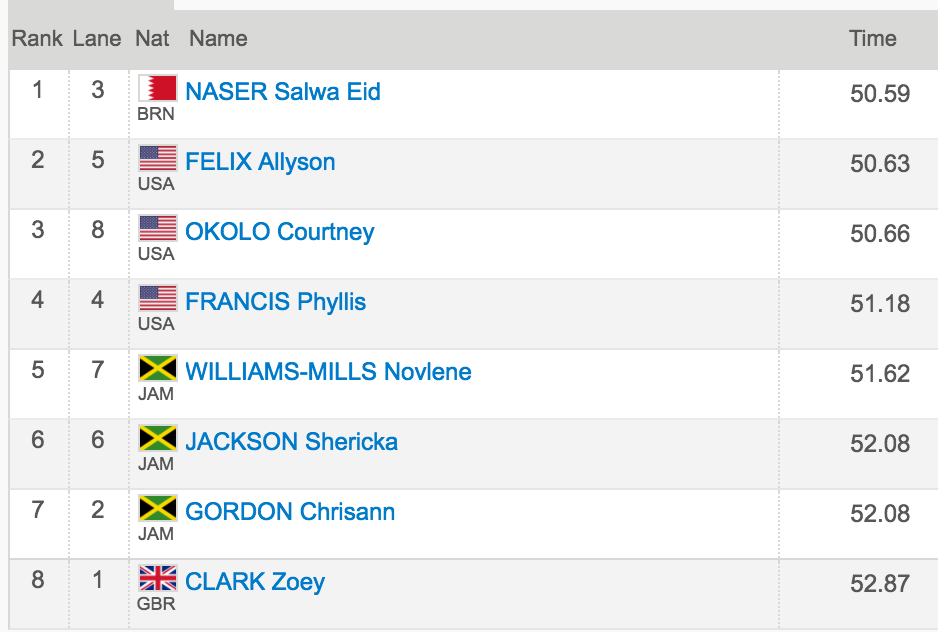 10:45 AM: Men's 3,000m
1k split: 2:33.11
Mo chillin' in the middle of the pack
2k split: 5:10.75
Mo now in second.
6:41 at the bell Mo in the lead.
Mo closes in 56 seconds to win his final track race in the UK.