The dramatic story of double amputee Olympian-turned-convicted murderer Oscar Pistorius is getting the Lifetime movie treatment, even as the details of the South African athlete's prison sentence are still being ironed out in court.

The Lifetime special is titled "Oscar Pistorius: Blade Runner Killer," and will star South African actor Andreas Damm as the track star and German model Toni Garrn (a former flame of Leonardo Dicaprio) as Reeva Steenkamp, Pistorius' girlfriend who was discovered dead with four gunshot wounds on Valentine's Day in 2013 in Pretoria, South Africa. Pistorius claimed he thought she was an intruder and he was acting in self-defense and a years-long legal battle ensued. The 400m paralympic champion, who became the first-ever double amputee to compete in the Olympic Games in 2012, was initially found guilty of manslaughter, then later of murder. He was sentenced to six years in prison last summer, but the South Africa Supreme Court will hear an appeal from the state in November in favor of increasing his sentence.

See a timeline of the Oscar Pistorius trial here.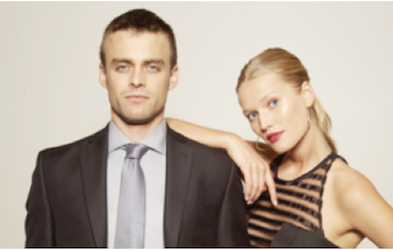 The court date is scheduled just eight days before the film's premiere on Lifetime.

"Oscar Pistorius: Blade Runner Killer" will be told from the point of view of Steenkamp and her mother, according to Deadline, though it will also include details of his rise to athletic superstardom.

The film was written by Amber Benson, who is best known for playing Tara on "Buffy the Vampire Slayer."

There were reports of a Hollywood script about the events as early as March of 2013, barely a month after Steenkamp's tragic death. Box office stars Ryan Gosling and Charlize Theron were originally linked to the project.

(Photo courtesy of Lifetime)


Get all the hype!
Sign up for the FloTrack newsletter for instant access to: Breaking News, Results, Rankings, Archived Race Footage, Live Broadcasts and more!