The ninth annual Nuttycombe Wisconsin Invitational presented by Under Armour is going down this Friday in Madison, Wisconsin, home of the Badgers. You can watch the men's 8K and women's 6K
LIVE on FloTrack
as dozens of FloXC-ranked teams and individuals battle it out on the course for valuable Kolas points.
Click here to view entries
for Wisco,
play the FloTrack Pick 'Em! Prediction Game here
, and read on to learn more about the top men's teams and individuals set for battle this Friday. Look out for the women's preview later this week.
WATCH THE WISCONSIN NUTTYCOMBE XC INVITATIONAL LIVE ON FLOTRACK
Men's Championship 8K Start Time:
1 PM CT
FloXC-Ranked Teams:
No. 1 Northern Arizona, No. 3 Syracuse, No. 4 Stanford, No. 7 Iona, No. 8 Iowa State, No. 9 Southern Utah, No. 12 Furman, No. 13 Wisconsin, No. 14 Colorado State, No. 17 Boise State, No. 18 Virginia, No. 19 Washington, No. 21 Air Force, No. 22 Portland, No. 25 Michigan
FloXC-Ranked Individuals:
No. 1 Justyn Knight (Syracuse), No. 2 Grant Fisher (Stanford), No. 3 Morgan McDonald (Wisconsin), No. 5 Matthew Baxter (NAU), No. 12 Jerrell Mock (CSU), No. 13 Tyler Day (NAU), No. 15 Gilbert Kirui (Iona), No. 16 Thomas Ratcliffe (Stanford), No. 18 Festus Lagat (Iowa State), No. 21 Andy Trouard (NAU)
The Winning Team Will Be The Favorite For NCAAs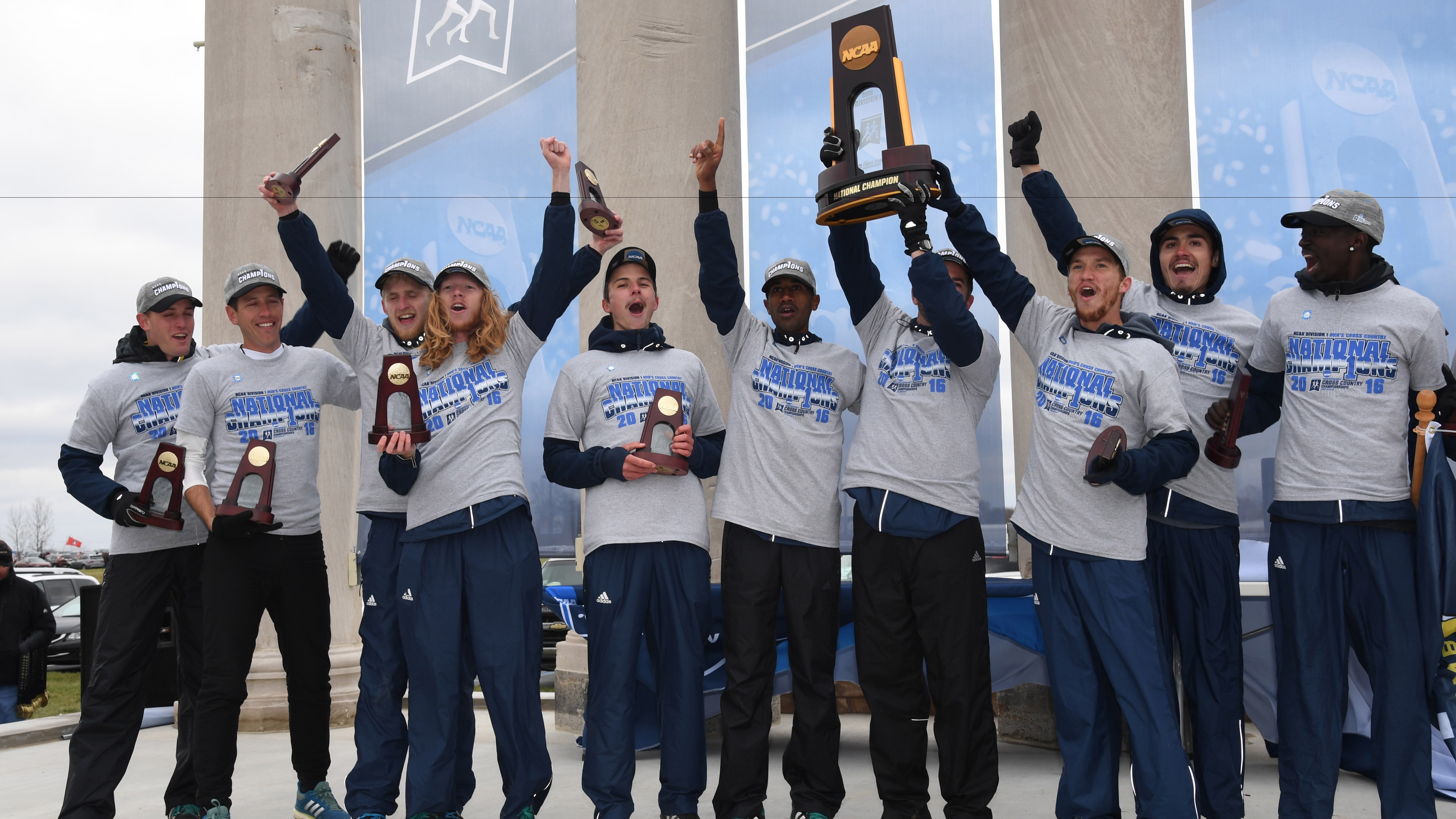 For the past two years in a row, the men's team champion at the Nuttycombe Wisconsin Invitational has gone on to win the team crown at NCAAs: Northern Arizona in 2016 and Syracuse in 2015. For more on how Wisconsin team finishes correlate with the NCAA XC podium,
check out this article
.
With three of the top four ranked teams in the nation in No. 1 NAU, No. 3 Syracuse, and No. 4 Stanford traveling to Badger country, we have a pretty good chance of getting an early look at our November team champion compared to the other teams that will fill out the podium. The biggest question mark, of course, is whether each team will let loose all their horses out of the stable.
A near full-strength NAU squad won the
Louisville Sports Commission XC Classic with just 19 points
earlier this season via returning XC All-Americans Matthew Baxter, Tyler Day, and Andy Trouard (all of whom rank in the top 21 on the FloXC), plus Geordie Beomish (97th in 2016), sweeping the top four places. Though true freshman Luis Grijalva and junior Peter Lomong provided some nice depth in ninth and tenth, the Lumberjacks were notably missing Cory Glines, who owns PBs of 13:58 for 5K and 29:11 for 10K.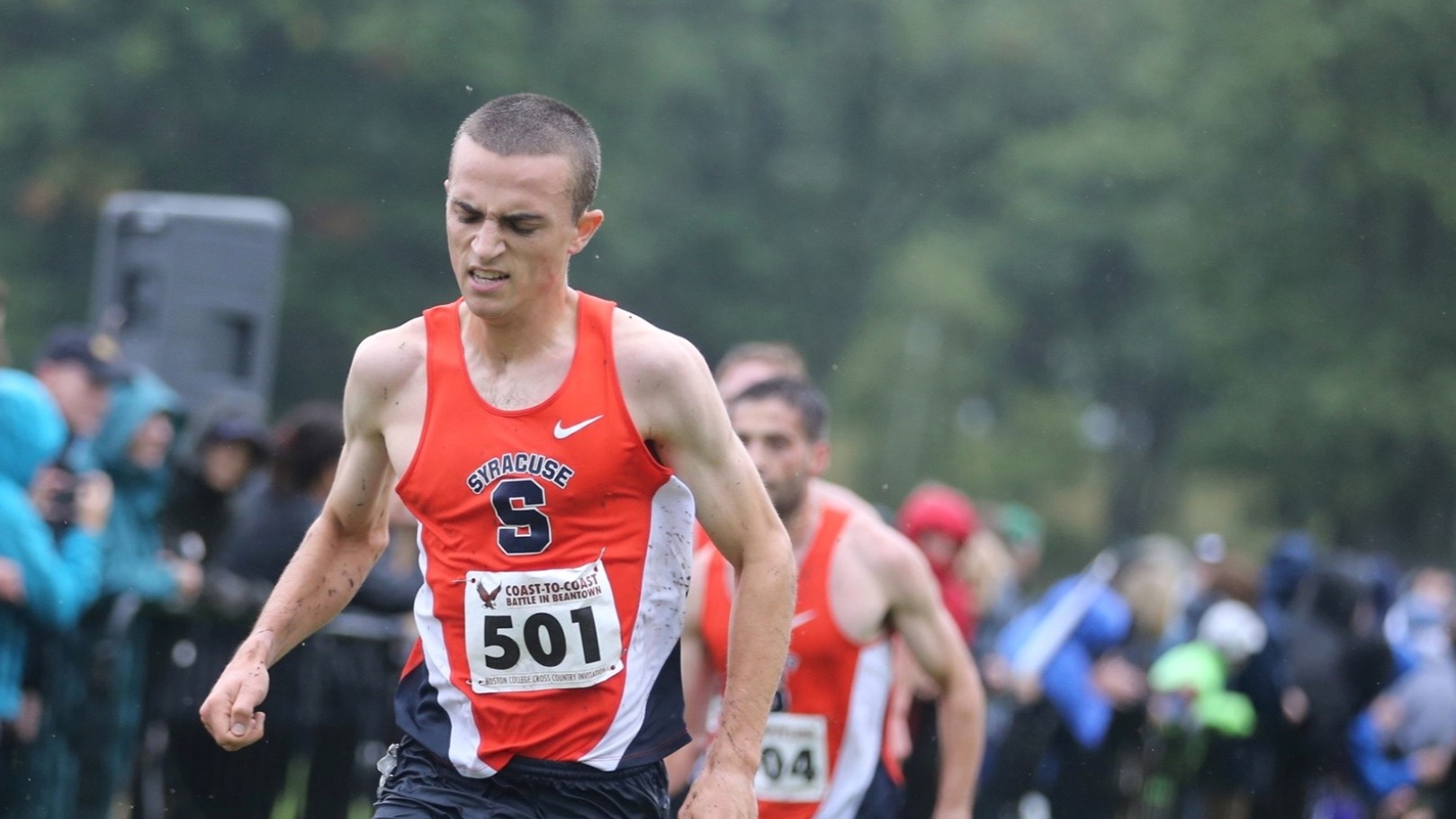 No. 3 Syracuse sat out the big Louisville/Notre Dame/Bill Dellinger weekend, but picked up a 35-point win at the
Coast-To-Coast Battle in Beantown
over unranked Illinois and Indiana in September. No. 1-ranked Justyn Knight sat out but Colin Bennie, Philo Germano, and Aidan Tooker packed up for a nice top three, with redshirt sophomore Kevin James and redshirt freshman Joe Dragon coming up for the four and five spots. Projected top-five runner Iliass Aouani, who owns a 13:55 5K PB, has also yet to race this season after contributing as the Orangemen's No. 7 at NCAAs last fall. We expect Knight, who is likely taking a slower approach than his teammates to the XC buildup after competing for Canada at the IAAF World Championships this summer, to race this weekend in Wisconsin and give 'Cuse
an extra touch of firepower
.
It's Race Week! #GoStanford #NuttyInvite pic.twitter.com/zJ6zSrmWeu

— StanfordXCTF (@StanfordXCTF) October 9, 2017
No. 4 Stanford is our final projected podium team competing in Badgerland this weekend, and to this point in the season they're also the most unknown. The Cardinal has such a deep roster that it's hard to project who might make up the top five men by season's end, but
by our pre-season calculations, three of five
did not race in the Bill Dellinger Invitational last weekend. Without No. 2-ranked Grant Fisher, the defending NCAA outdoor 5K champion, or No. 16 Thomas Ratcliffe, or veteran Jack Keelan, Stanford's 56-point loss to No. 2 BYU is a bit more forgivable. Hopefully we'll see that trio join Alex Ostberg, team leader at BD, on the line in Madison.
How Good Are No. 7 Iona And No. 8 Iowa State?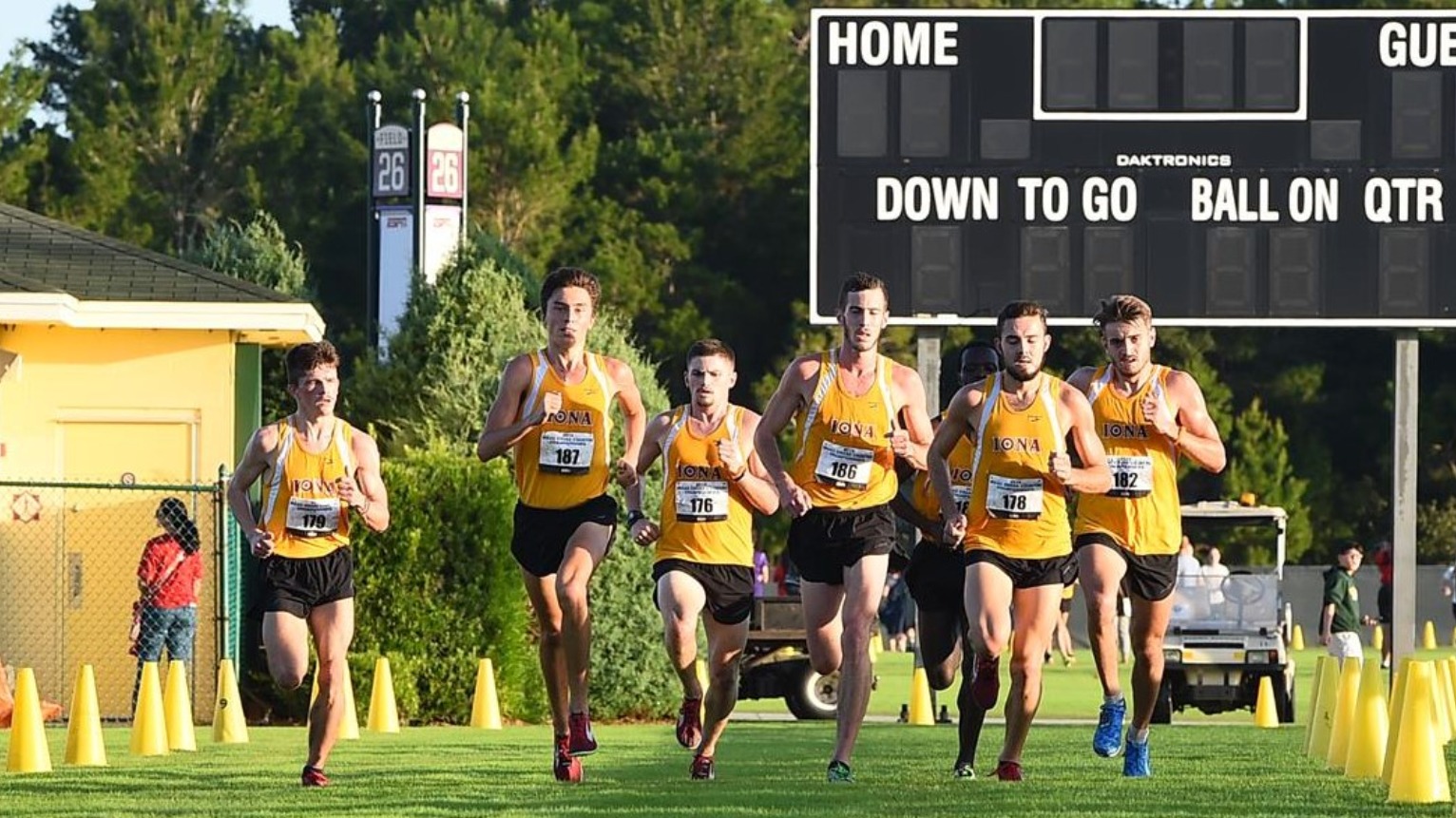 The No. 7-ranked Iona Gaels and No. 8-ranked Iowa State Cyclones are two top-10 teams in the FloXC that have yet to debut their projected top five this season. Will we finally find out how good they are in Wisconsin?
The Gaels have not raced
three of their projected top five
so far this season in Gilbert Kirui (No. 15 in the FloXC), Chartt Miller, and Johannes Motschmann, the latter of whom actually did race the
Meet of Champions
, but unattached, giving up the team win to an unranked Columbia team. Iona has placed within the top 10 at NCAAs for 15 of the past 16 years and it's a solid bet that they'll do it again in 2017.
Iowa State, meanwhile, was scheduled to race their full roster for the first time this season at Roy Griak, but pulled out of the meet just days before the race due to a widespread illness affecting multiple members of the team. We're especially excited for the big-time XC debut of junior college transfer Festus Lagat, whom we ranked
No. 21 in the FloXC after winning four NJCCA titles in 2016
.
The Big Individual Battle: No. 1 Justyn Knight, No. 2 Grant Fisher, No. 3 Morgan McDonald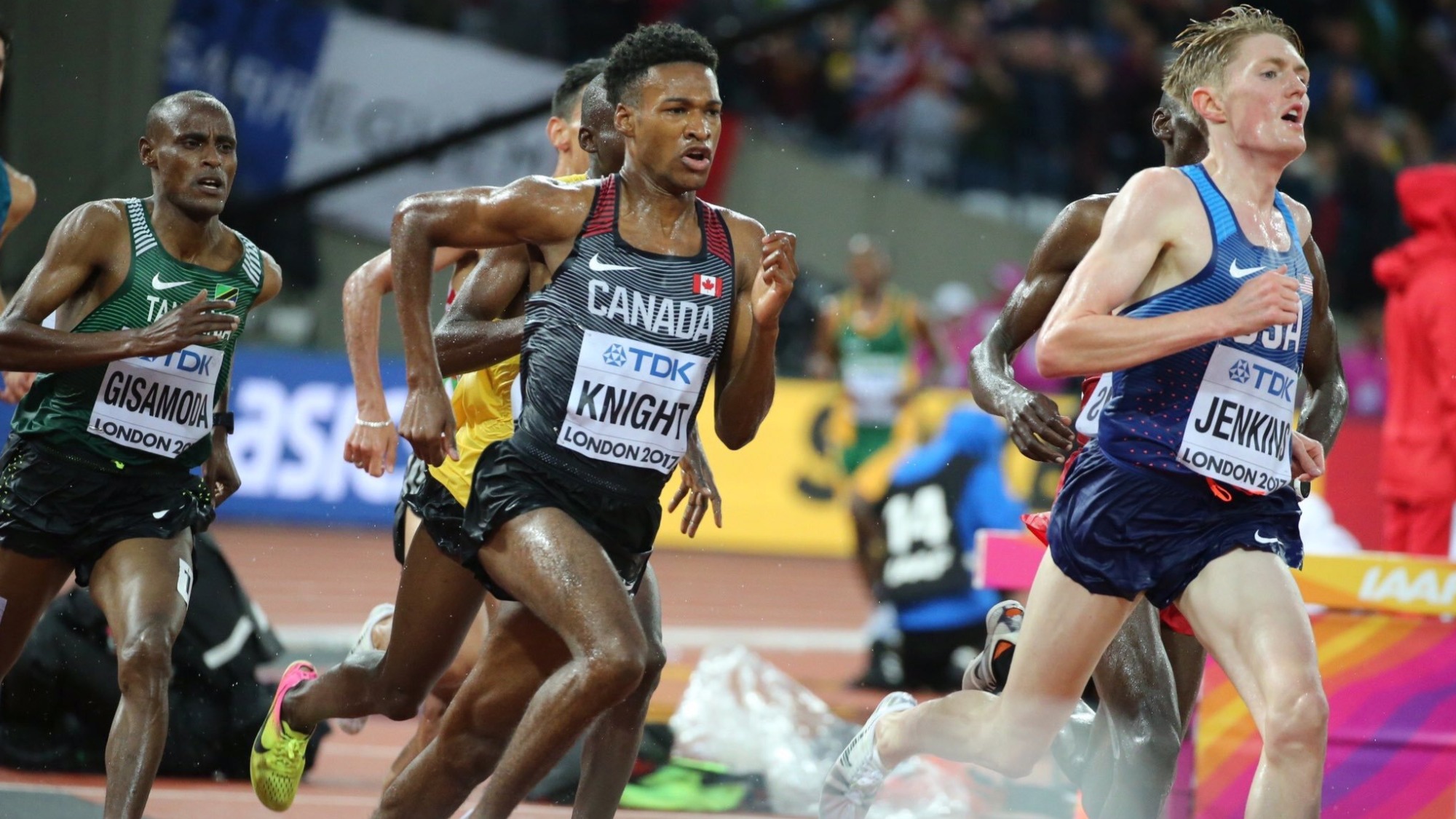 Cross country is a team sport, so most of this preview is dedicated to the nuances of a five-man team battle, but let's face it -- the individual matchup in Madison will be just as thrilling. The top three ranked men in the FloXC are set to face off: No. 1 Justyn Knight of Syracuse, No. 2 Grant Fisher of Stanford, and No. 3 Morgan McDonald of Wisconsin.
The only caveat? None of the three have raced yet.
That's not terribly unusual for your top caliber XC guys, especially considering that both Knight and McDonald competed late into the summer at the IAAF World Championships 5K for their native Canada and Australia, respectively. McDonald did not advance to the final, but Knight did and placed ninth overall.
Way to go, @justyn_knight. 9th at the #London2017 World Championships in the 5k. pic.twitter.com/K0S00h6XmQ

— Syracuse XC/Track (@CuseXCTF) August 12, 2017
Those two have just one season of cross country eligibility remaining . . . might one or both of them be redshirting? It's possible to imagine McDonald taking a redshirt year as the Wisconsin men return everyone except Joe Hardy next year, but unlikely to see Knight go that route as Syracuse has very strong title chances this year with two other top seniors in Colin Bennie and Philo Germano, both of whom have earned XC All-American honors.
Fisher's first cross country race in 2016 was Wisconsin, so we will probably see the defending NCAA outdoor 5K champ open up in Madison. He was fourth last year behind both McDonald and Knight, who placed third and first, respectively. A few weeks later at NCAAs, the gap didn't change much as Knight was runner-up to Villanova's Patrick Tiernan (who also, we should note, came back to NCAA XC after competing for his native Australia at the Olympic Games), Fisher was fifth and McDonald was seventh.
Whoever wins the individual title in Wisconsin certainly must then be considered the prohibitive favorite for the NCAA title in November.
​Watch Syracuse's Justyn Knight win the 2016 Nuttycombe Wisconsin XC Invitational over Morgan McDonald and Grant Fisher, all three of whom are slated to compete again this Friday in Madison:​
How to Watch The 2017 Nuttycombe Wisconsin XC Invitational

On TV:
Available on Roku and Apple TV 4 -- download the FloSports app now.
Streaming:
Only on FloTrack with a PRO subscription. A yearly PRO subscription provides access to ALL FloSports sites.
JOIN NOW
Get all the hype!
Sign up for the FloTrack newsletter for instant access to: Breaking News, Results, Rankings, Archived Race Footage, Live Broadcasts and more!