Led by the No. 1-ranked Colorado Buffaloes, a stellar lineup awaits fans at the Pre-National Invitational this Saturday in Louisville, Kentucky. The women's competition features a showdown between nine FloXC-ranked teams, five of which are in the top 10. Check out the storylines for this weekend's cross country action:


Women's Red Seeded 6K

Who:
No. 1 Colorado, No. 4 Oregon, No. 5 Michigan, No. 7 Arkansas, No. 9 BYU, No. 17 Portland, No. 20 Utah State, No. 22 Ole Miss, No. 25 Missouri
When:
10:45 ET CST
Why:
The top-ranked team and the defending NCAA champions head to Louisville to preview the NCAA championship course and put down solid performances against fellow ranked opponents.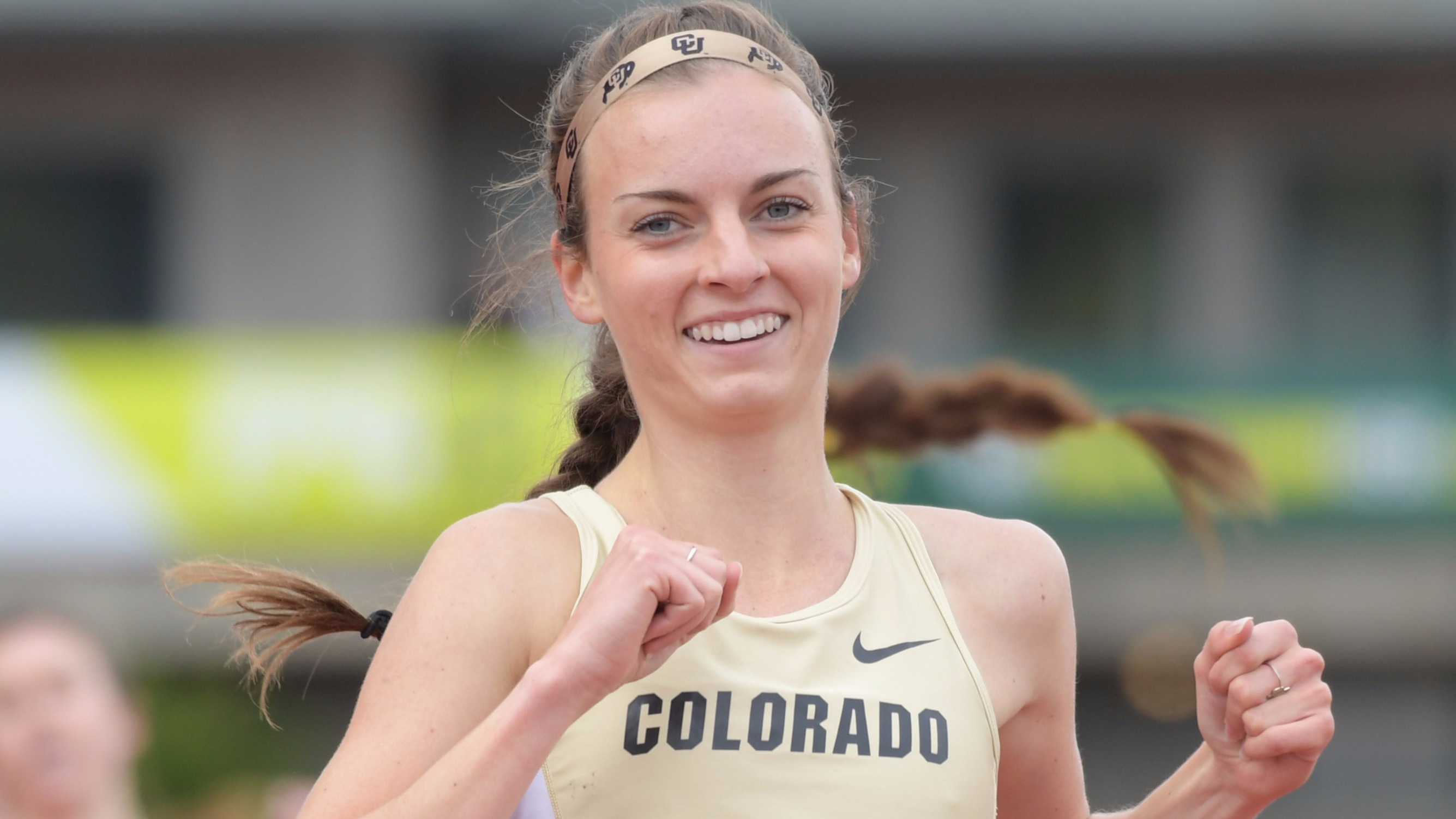 Colorado competes this weekend after notching a narrow victory over No. 2 New Mexico at the Joe Piane Notre Dame Invitational. Led by a third-place individual finish from Dani Jones, the Buffaloes edged out a 47-point team win over the Lobos, who tallied 51 points for second place. The close team battle earned the Lobos a jump in the rankings from No. 3 to No. 2, but Colorado remains at the top of the FloXC standings. Pre-Nationals is another test for the team attempting to capture an NCAA crown after falling short last year.
Maybe revenge plays a part for Colorado, because the two teams who upset them at the 2016 NCAA Cross Country Championships are in attendance at Pre-Nats. Defending NCAA champion Oregon is set to compete after a dominant team win at the Bill Dellinger Invitational, where Katie Rainsberger obliterated the meet record and the Ducks tallied just 33 points to beat Stanford, BYU, and Washington.
Rainsberger's performance also put her in the conversation of challengers for three-time NCAA champion Karissa Schweizer, who will be competing for an individual title in Louisville.
No. 5 Michigan, who earned a breakthrough runner-up finish at last year's NCAA Cross Country Championships, is competing in their most competitive meet at this point in the season. The Wolverines are ranked No. 5 and boast returning talents such as NCAA qualifier Gina Sereno and NCAA champion Jamie Phelan. The Wolverines' performance will likely be one of the most anticipated results of the weekend.
No. 7 Arkansas and No. 9 BYU also highlight the team showdowns set to take place. Arkansas is returning from a fourth-place finish at the competitive Joe Piane Notre Dame Invitational. The Razorbacks lost to Colorado, New Mexico, and NC State but didn't run to their full strength, as low stick Taylor Werner sat the race out. Across the country at the Bill Dellinger Invitational in Springfield, Oregon, BYU notched a third-place finish to Oregon and Stanford which catapulted them from 18th to ninth in the FloXC rankings.
Rounding out the ranked team competition are No. 17 Portland, No. 20 Utah State, No. 22 Ole Miss, and No. 25 Missouri.
The individual race is also a battle to watch, as three-time NCAA champion Karissa Schweizer toes the line and leads a total of 12 FloXC-ranked individuals.
Schweizer has already dominated over the grass this season, as evidenced by her victories at the Cowboy Jamboree and the Commodore Classic. These performances also follow a stellar spring in which she won the 5K indoors and outdoors and notched a fourth-place finish at the USATF Outdoor Championships, missing the world championship team by one spot. She faces challengers Rainsberger, Jones, Sharon Lokedi, and Elinor Purrier, who all return after breakthrough spring track seasons.
Related: Who Could Challenge Schweizer At Pre-Nats?
Catch all of the action this Saturday by watching the
Pre-National Invitational LIVE on FloTrack
!