Cross "Oscar Pistorius" off your last-minute Halloween costume list, unless you were planning to recreate the South African paralympian-turned-convicted murderer's look with your own clothes.
Amazon removed the "Blade Gunner" [their caption] costume from its website this week after the online retailer received criticism from British media. The outfit included a green singlet, green running shorts and silver boot-covers to represent his blades and retailed for 26.10 British pounds (about $34.43 U.S. dollars).
Halloween revelers could also purchase a Pistorius mask separately for just 1.99 pounds. Below is a screenshot of the mask from Amazon
via The Sun
; the posting has since been deleted.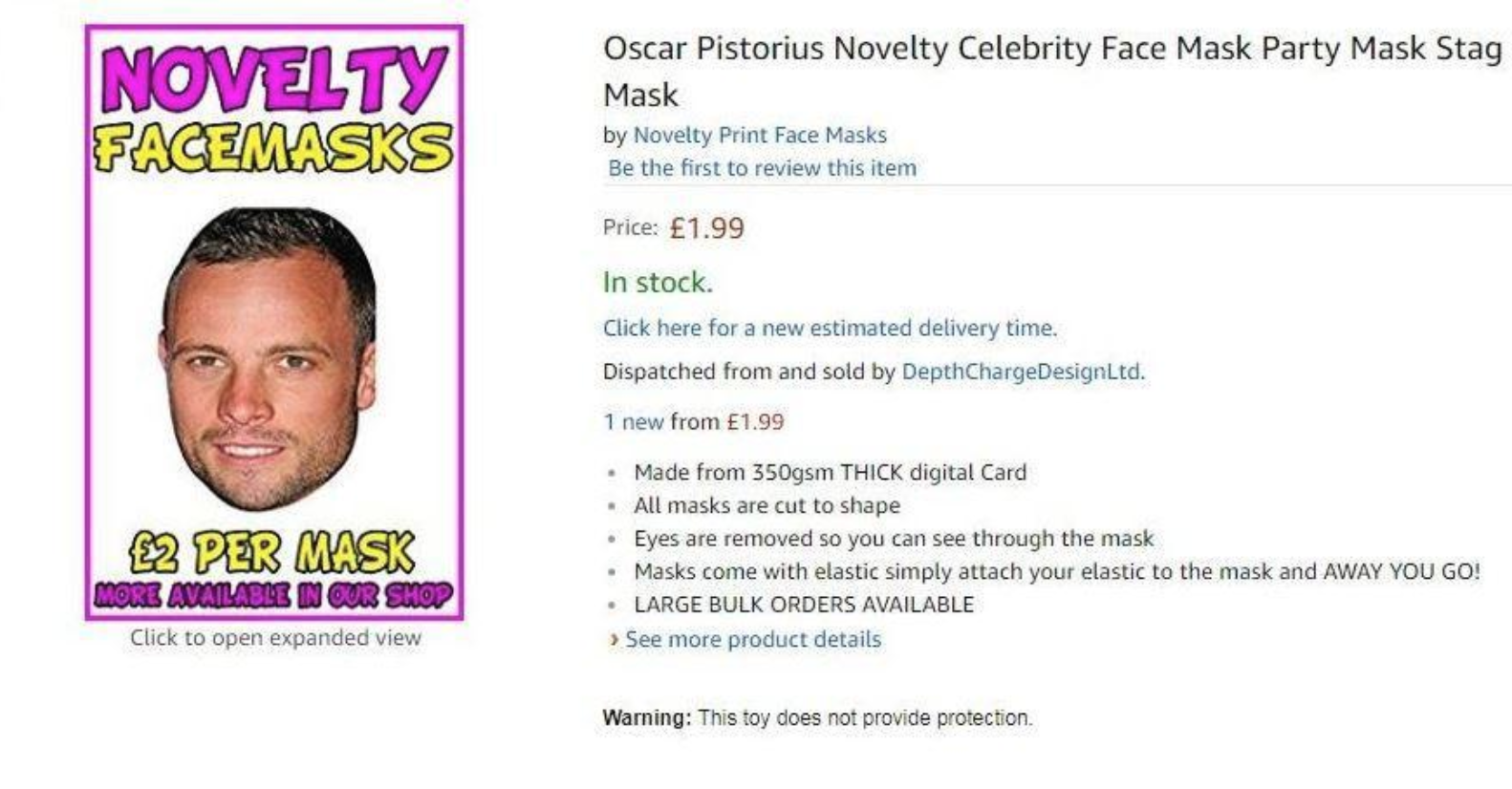 Lifetime is releasing a film
titled "Oscar Pistorius: Blade Runner Killer" in November.
The real-life athlete, who became the first double amputee to compete in the Olympic Games in 2012, is currently incarcerated for murdering his supermodel girlfriend on Valentine's Day in 2013.