The NCAA West Regional in Seattle features one of the toughest battles across the entire country. Only the top two men's and women's teams will earn automatic qualification to the NCAA XC championships in Louisville, and the others will have to hope they scored enough points during the regular season to earn an invitation. You can watch the
NCAA West Regional LIVE on FloTrack
starting at noon CT and follow all of the NCAA XC regional action with the
Kolas LIVE Selection Show
beginning at 9 AM CT on Friday.
It all happens this Friday! Learn more about key teams and athletes in the West region below.
WATCH THE NCAA DI WEST REGIONAL LIVE ON FLOTRACK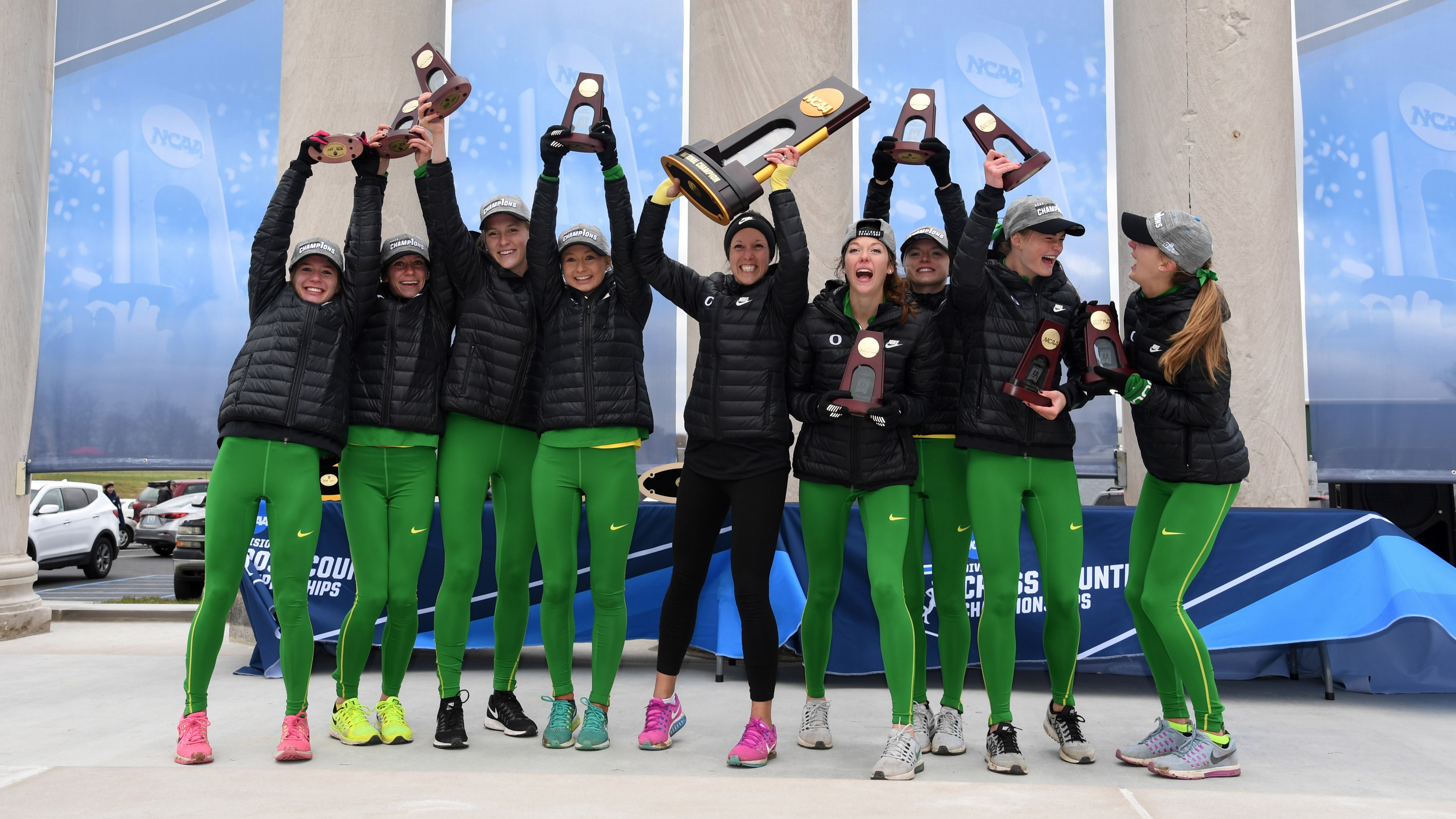 Women's Championship 6K
Start Time:
10:30 AM PT
FloXC Ranked Individuals
:
No. 5 Katie Rainsberger (Oregon), No. 6 Charlotte Taylor (San Francisco), No. 9 Amy-Eloise Neale (Washington), No. 10 Vanessa Fraser (Stanford), No. 12 Weronika Pyzik (San Francisco), No. 14 Allie Ostrander (Boise State), No. 17 Lilli Burdon (Oregon), No. 20 Fiona O'Keeffe (Stanford), No. 23 Isabelle Brauer (San Francisco)
FloXC Ranked Teams
:
No. 3 Oregon, No. 4 San Francisco, No. 5 Stanford, No. 8 Boise State, No. 12 Washington, No. 19 California
Analysis:
This is race is a grudge match; don't let anyone tell you different. A nail-biter Pac-12 Championships two weeks ago saw the Oregon and Stanford women tie for runner-up honors, with the Ducks narrowly earning the second-place nod via tiebreaker. Remove Pac-12 champs Colorado and throw in the San Francisco Dons, one of the most quietly dominant teams of the season, and we have another great race on our hands.
Look for the Ducks' Katie Rainsberger to control the pace up front. Her fourth-place finish at the NCAA XC championships last year as a freshman was a huge breakout race, but this season she's been running like a title contender since September. Washington's Amy-Eloise Neale is the closest of this group to beat her this year, as Rainsberger edged her just 18:58.5 to 18:58.7 at Pac-12s. Charlotte Taylor of San Francisco, the reigning NCAA 10K champion, hasn't raced either of them yet this season and is starting to look more dangerous as she rounds into championship form. Last year at regionals, Neale distanced the field to win by 13 seconds and Taylor earned runner-up honors.
Right now, the defending NCAA champion and No. 3-ranked Ducks are projected to finish ahead of No. 4 USF and No. 5 Stanford, but the close finish at Pac-12s indicates that any one of those three teams could win the regional crown.
Behind the top three, the placements get more important: Allie Ostrander's Boise State Broncos are projected for fourth and Neale's Huskies are projected for fifth, and both teams should make NCAAs based on points gained during the regular season, but the team in sixth -- California -- has a lot more to run for. Based on our
Week 6 Kolas Projections
, the Cal Bears will be the last team out of making the NCAA championships. But though they were fifth at Pac-12s, they were only four points outside of beating Washington; that close point differential means Cal certainly has a shot for fourth or fifth with a big day from All-American Bethan Knights and top prep recruit Brie Oakley up front.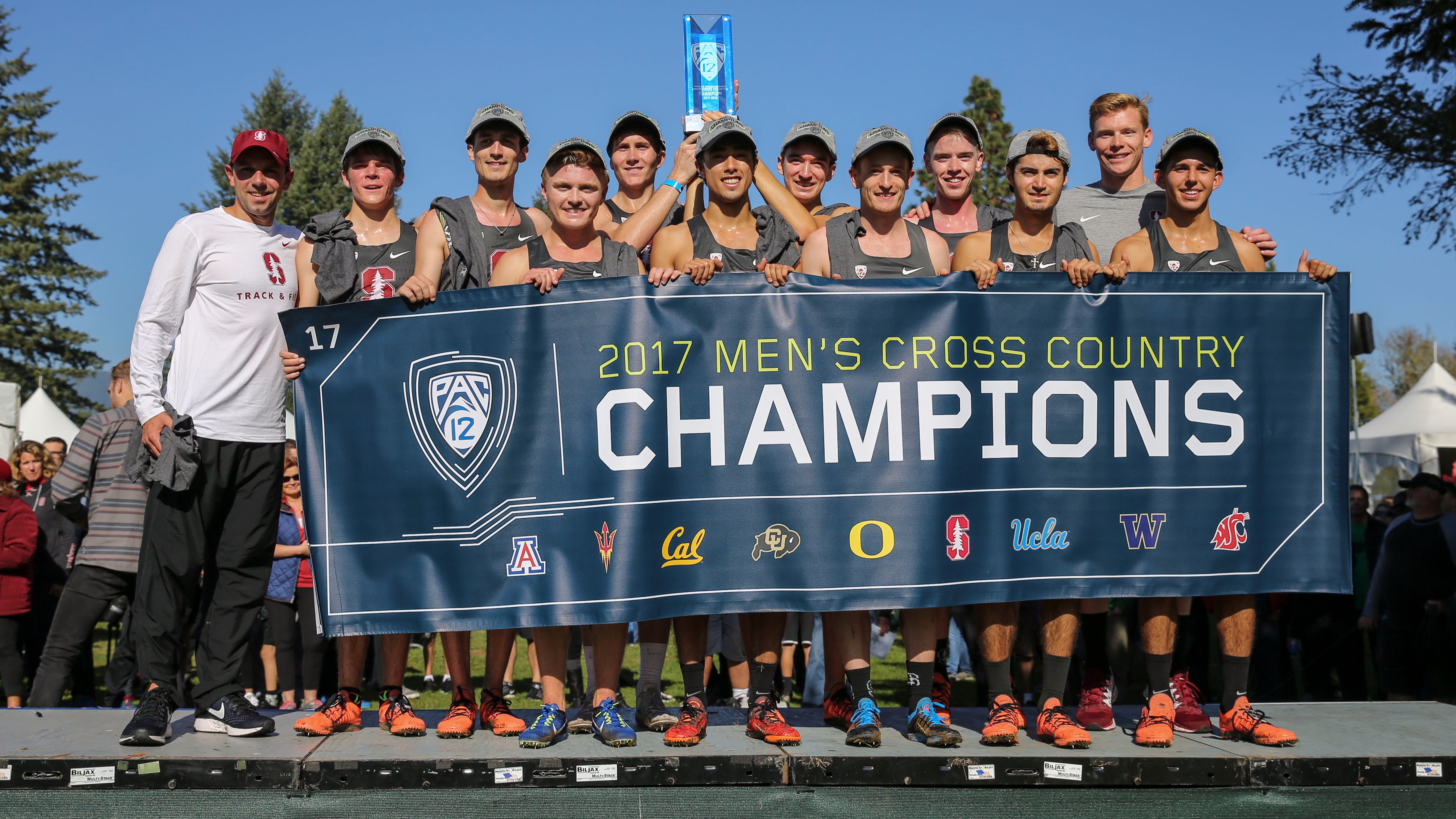 Men's Championship 10K
Start Time:
11:30 AM PT
FloXC Ranked Individuals
:
No. 2 Grant Fisher (Stanford), No. 21 Jeff Thies (Portland)
FloXC Ranked Teams
:
No. 4 Stanford, No. 5 Portland, No. 15 UCLA, No. 16 Oregon, No. 20 Washington
Analysis:
The Stanford men are riding a high wave after
cracking Colorado's seven-year stranglehold on the Pac-12 XC Championships
, but which version of the Cardinal will we see on Friday -- the squad that distanced the Buffs by six points at Pac-12s, or the team that placed a so-so fourth at Wisconsin? No. 5-ranked Portland defeated Stanford by 33 points at the Nuttycombe Invitational for a surprise runner-up finish to top-ranked NAU, and the Pilots will certainly present the toughest challenge on Friday.
We're also curious exactly which UP team will show up after head coach
Rob Connor held out four of his top seven men and three of his top five from racing the West Coast Conference Championships
against No. 2 BYU. They certainly scored a lot of points at Wisco, but we hope a few more of their men race on Friday to keep this thing exciting.
Behind the Stanford vs Portland battle up front, an astounding seven teams from the West region are projected to advance to nationals based on the
Kolas calculator
. No. 15 UCLA (third in the Pac-12) and No. 16 Oregon (fourth in the Pac-12) are near-locks to make NCAAs, but No. 20 Washington (fifth in the Pac-12) plus unranked Boise State and Washington State are slated to be three of the last teams selected. The Broncos will need All-American Yusuke Uchikoshi to have a much better day than he did in Wisconsin, where he finished almost last in 218th place, to assure themselves a spot at nationals.
As far as the individual battle goes, the only guy who can really challenge Grant Fisher this year is Justyn Knight of Syracuse, who will be racing on the other side of the country. Get ready for more finish line cheesin' like this:
Smile ... youre on the @Pac12Network ... #GoStanford pic.twitter.com/5uNLItpOhR

— StanfordXCTF (@StanfordXCTF) October 27, 2017
One reason to follow Stanford XC/TF? We've got this guy: pic.twitter.com/gdd4K41Zwl

— StanfordXCTF (@StanfordXCTF) September 26, 2017
How to Watch:
STREAMING:
Available only on FloTrack. Yearly FloPRO access is to ALL FloSports sites.
SIGN UP HERE
On TV:
Now available on
Roku & Apple TV 4
Join FloPRO now for access to the best track content on the planet! Get live streams, original documentaries, technique videos and more.


Get all the hype!
Sign up for the FloTrack newsletter for instant access to: Breaking News, Results, Rankings, Archived Race Footage, Live Broadcasts and more!