The date we've been waiting for is finally around the corner: the NCAA XC championships weekend, where athletes from Division I, II, and III will duke it out for eternal glory. You can watch the action from all three NCAA XC championships live on FloTrack; the stream for the DI race can be found here beginning at 9 AM ET on Saturday. Below, we preview the Division I men's team battle, which kicks off at 11:45 AM ET.
Title Contenders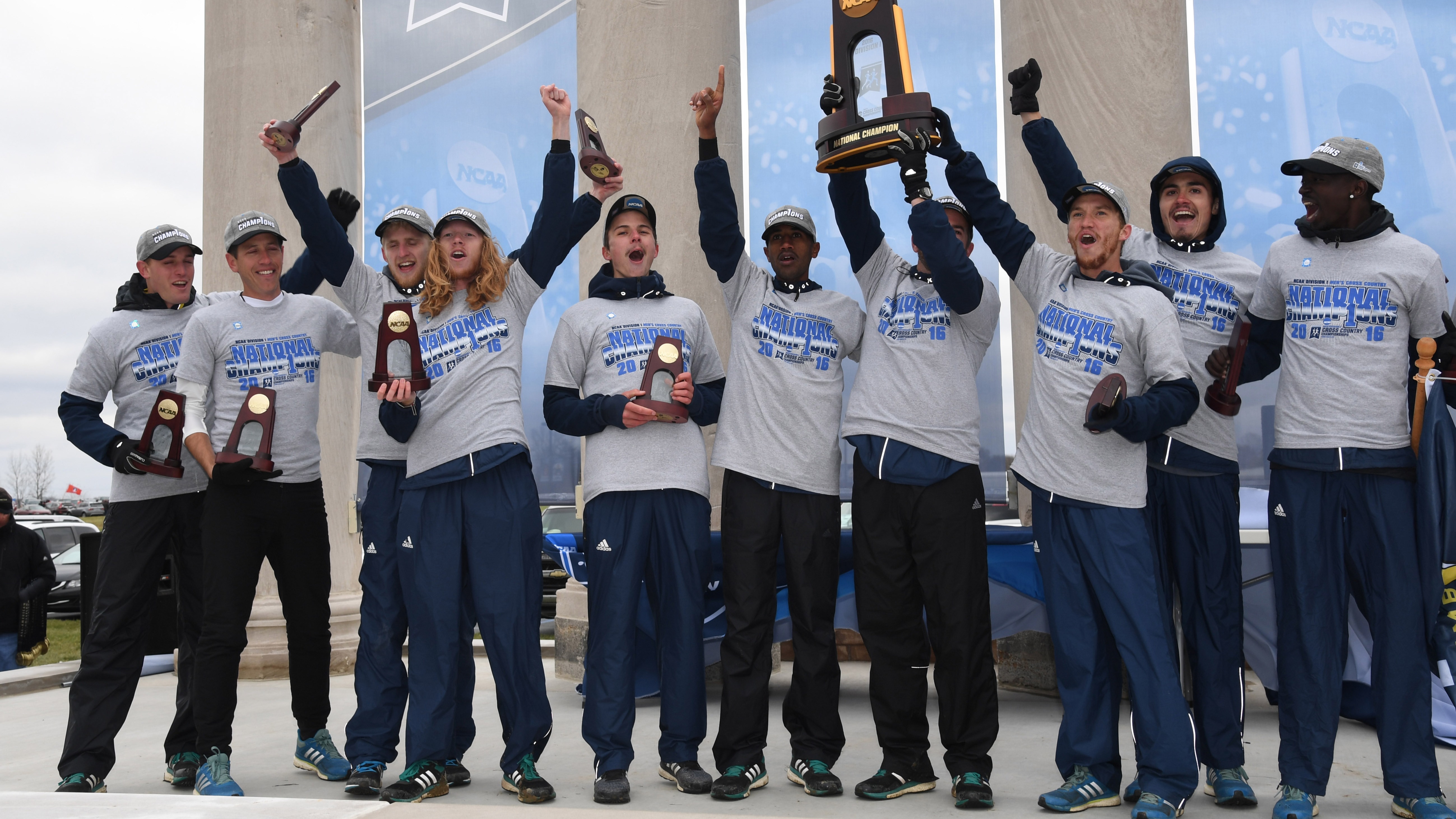 No. 1 Northern Arizona
Region: 1st at Mountain Region
Conference: 1st at Big Sky
2016 NCAAs: 1st
How They Will Win: NAU returns almost everyone from the squad that won the first NCAA XC title in the school history last fall, minus top man Futsum Zienasellassie. It's tough to replace a dependable low-stick guy like Zienasellassie, who was 31st, fourth, third, and fourth in his career at the NCAA XC championships, but the Lumberjacks have managed to create a three-headed monster between Andy Trouard (37th at '16 NCAA XC), Tyler Day (23rd in 2016), and Matthew Baxter (11th in 2016), who were 3-4-5 at the Nuttycombe Wisconsin Invitational and just two seconds off Justyn Knight and Grant Fisher, the top two ranked runners in the NCAA.
In order to win, those three will have to run the way they did in Wisconsin and fight with Knight and Fisher all the way to the end. Geordie Beamish, NAU's No. 7 man at NCAAs last year in 97th place, has improved a lot to help lead the second group of 'Jacks along with Peter Lomong, a middle distance specialist, and true freshman Luis Grijalva. Grijalva has placed in the top 21 of every race this season and finished as either the No. 4 or No. 5 man. If he adapts well to his first 10K at NCAAs, the freshman could be the difference maker for NAU.
NAU first-year head coach Mike Smith talks about his defending NCAA champ squad after a dominant win in Wisconsin:
No. 2 BYU
Region: 2nd at Mountain Region
Conference: 1st at West Coast Conference
2016 NCAAs: 7th
How They Will Win: BYU's front-running group is the perfect match for NAU's low-stick trio. The Cougars gave up round one of the rivalry to the Lumberjacks at the Mountain Regional 49 to 79 points, but everyone knows the only race that really matters is this Saturday in Louisville. This season has seen the Cougars win races by blowout margins: they won Bill Dellinger with 17 points (56 points ahead of No. 4 Stanford), Pre-Nats with 41 points (77 points ahead of No. 6 Colorado), and the West Coast Conference with 15 points (43 points ahead of No. 5 Portland).
Rory Linkletter showed he was a national title-caliber guy in the spring when he crushed the final lap of the NCAA 10K Championship to earn runner-up honors behind Marc Scott. He has to be that guy again on Saturday to give BYU a shot at the title; with Linkletter up front, Clayton Young, Connor McMillan, Casey Clinger, and Daniel Carney won't be far behind if they run the way they have all season. With NAU's top three men running as well as anyone in the NCAA, that means the Cougars' main pack needs to be in the teens and twenties, placement-wise -- a big jump from 9th/32nd/77th/92nd/101st/107th/110th last year.
Watch the BYU men blow out Stanford, Oregon and Washington at Bill Dellinger:
No. 3 Syracuse
Region: 1st at Northeast Region
Conference: 1st at ACC
2016 NCAAs: 3rd
How They Will Win: The Orangemen are returning to the site of their historic 2015 NCAA Division I XC title in Louisville, and that's got to give them an extra mojo boost. The main pieces to the puzzle were big players in the 2015 win and their experience will be key for a return trip to the top of the podium. Barring disaster, top man Justyn Knight will score only one or two points total which gives 'Cuse a big boost. His supporting cast of Colin Bennie and Philo Germano ran about 10 places better at 2015 NCAAs than in 2016 (8th vs. 17th for Bennie; 39th vs. 49th for Germano), so they'll need to rekindle that Tom Sawyer magic.
The emergence of sophomore Aidan Tooker as the consistent No. 3 man behind Knight and Bennie is encouraging; he was even the No. 2 at Nuttycombe, four places ahead of Bennie. The team seems overall much improved since the Nuttycombe Wisconsin Invitational, where they edged Stanford and Furman for third place behind NAU and Portland; that race saw 'Cuse's No. 5 more than 60 seconds behind No. 1. But at ACCs and the Northeast Regional, Joe Dragon and true freshman Dominic Hockenbury closed that gap, which will be key to give them a shot at another title.
Justyn Knight & The Orange: Taking Care of Business (trailer):


No. 4 Stanford
Region: 3rd at West Region
Conference: 1st at Pac-12s
2016 NCAAs: 2nd
How They Will Win: Like Justyn Knight for Syracuse, Grant Fisher as top runner gives Stanford a huge advantage; he is almost guaranteed to score only one or two points. The Cardinal may hope for a slow early pace, as that's what helped them prevent Colorado from capturing their seventh straight Pac-12 conference championship title. A big difference between Stanford's race at Wisconsin -- where they were a respectable fourth behind NAU, Portland and Syracuse -- and their title win at Pac-12s was Steven Fahy. The junior was the No. 6 man at Nuttycombe in 65th place -- seven seconds and 20 places behind Tai Dinger, Alek Parsons and true freshman Callum Bolger, and 50 places behind No. 2 man Alex Ostberg. At Pac-12s, Fahy had a career-best performance at conference for third overall between Fisher and Ostberg, a placement he repeated as the Cardinal's top man at the West Regional.
Ostberg is a top-40 level talent this season and if Fahy can run the full 10K with his teammate, the Cardinal will be in a good spot. Sam Wharton has either been an All-American or very close in two of the last three years (39th in 2014, 41st in 2016), so count on the senior to step up for his final collegiate cross country race, as should fifth-year Jack Keelan, an All-American on the track last indoor season.
Stanford: Rebuilding the Machine (full episode):


No. 5 Portland
Region: 1st at West Region
Conference: 2nd at West Coast Conference
2016 NCAAs: 13th
How They Will Win: Like NAU, the Portland men have a very strong top three in Emmanuel Roudolff-Levisse, Jeff Thies, and Nick Hauger. The trio was 10 seconds behind the Lumberjacks' Trouard, Day, and Baxter at Wisconsin, but it's more than possible for the Pilots to reverse that result this weekend. Portland head coach Rob Conner has been purposely reticent about his squad this season, holding four of the top six men out of the West Coast conference championships and even predicting that BYU could put a perfect score on them at conference (which they did). Both Conner and top man Jeff Thies were confident about their NCAA title chances even after losing to defending champs NAU by 73 points at Nuttycombe, which indicates they likely have a lot more in the tank.
That thought seemed true at the West Regional, as Roudolff-Levisse dominated the field and led a 1-2 finish with Thies, plus Hauger a mere three seconds back. Their No. 4 and No. 5 men will need to have breakout performances to make it to the top of the podium; Logan Orndorf has improved from 116th at Pre-Nats last year to a top-40 guy at Wisconsin and the West Regional, while Noah Schutte, a second-team All-American in the steeplechase, shook off a tough 121st place showing at Nuttycombe to a 29th place run in the West Region. The improvement trend is there and the Pilots just need to keep riding it to capture a win.
Jeff Thies told us after Wisconsin that Portland is aiming for the national title:


Podium Dark Horses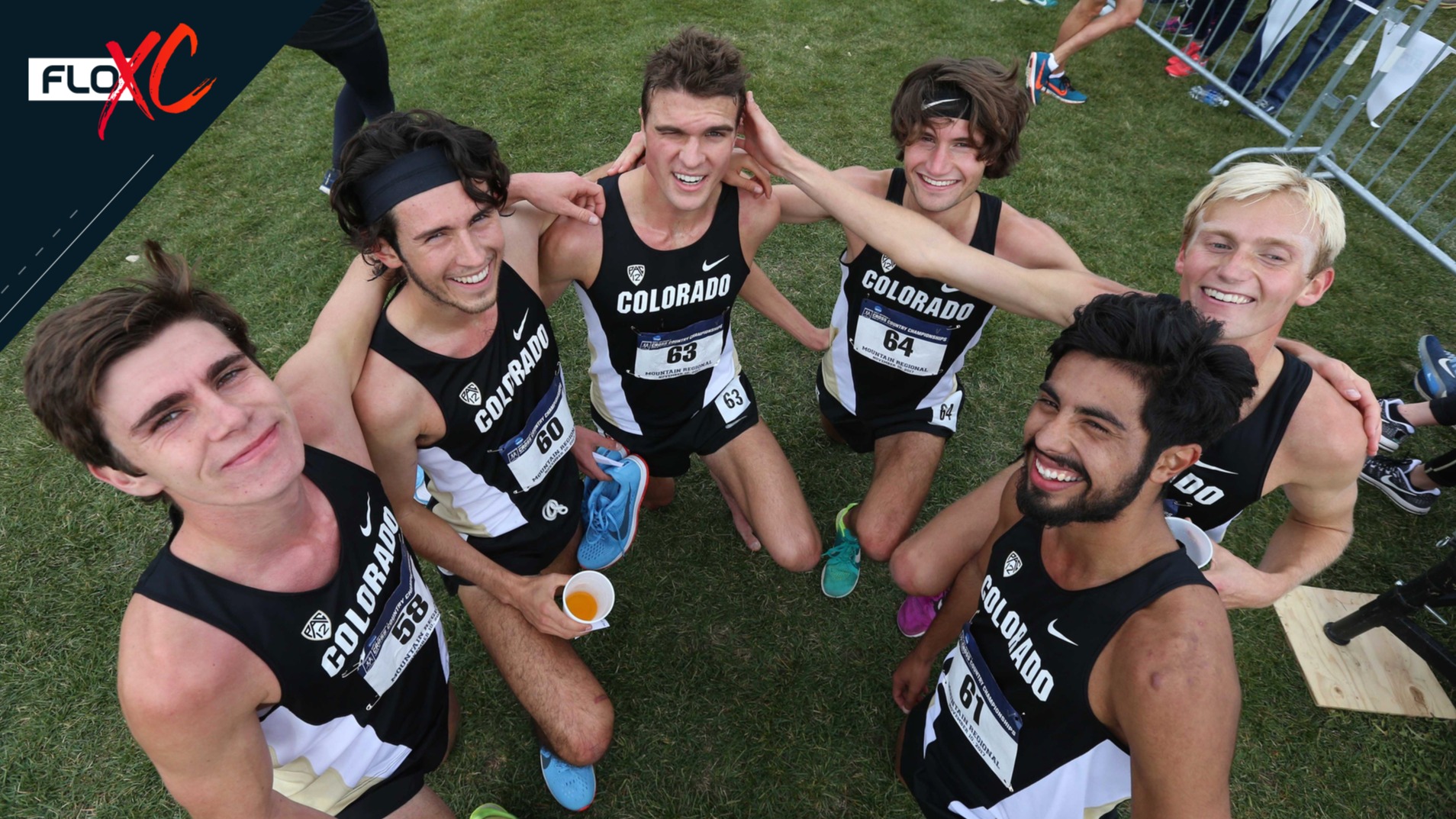 No. 6 Colorado
Region: 3rd at Mountain Region
Conference: 2nd at Pac-12s
2016 NCAAs: 6th
How They'll Make The Podium: Despite losing John Dressel to an injury, the Buffs are still running very strong this season and are the team most likely to make the podium that is currently ranked outside of the top five. Colorado was only six points behind Stanford at Pac-12s and one point behind BYU (missing Casey Clinger) at the NCAA Mountain Regionals. To make the podium, the Buffs will have to win the individual battles for place with jerseys from NAU, BYU, Stanford, and Portland, but especially the Cardinal as the two Pac-12 rivals seem more comparable with each other than with any other teams. Joe Klecker will have to prove that his win at the NCAA Mountain Region over BYU and NAU's studs was no fluke and finish in the top 10 -- which we are predicting will happen, as we moved him up in the FloXC rankings from No. 19 to No. 6 for the feat.
No. 7 Furman
Region: 1st at Southeast Region
Conference: 1st at Southern Conference
2016 NCAAs: N/A
How They'll Make The Podium: Get out hard and hang on. The Paladins, who are making their third appearance at nationals in school history (and third in the past four years), were early leaders at Nuttycombe Wisconsin before fading to fifth -- but they still finished just six points outside of third place. Syracuse (151 points), Stanford (155), and Furman (157) were very close in the 3-4-5 team spots, and it's not crazy to think that with an extra month of preparation Furman will beat out their orange- and black-clad rivals to make the podium. Aaron Templeton was just outside of All-American honors two years ago at NCAAs; he'll need to not only get himself a top-40 spot but lead a pack of 'Dins to All-American status if they want a shot at the podium. Check out this feature story for more on Furman's rise from a no-name program to a dark horse podium contender.


No. 9 Arkansas
Region: 1st at South Central Region
Conference: 1st at SECs
2016 NCAAs: 5th
How They'll Make The Podium: The Arkansas men are our pick to be the true shocker story of the 2017 cross country season -- kinda like the Oregon women of 2016 -- if everything goes 100 percent right on race day. You can read more to find out why here.