UPDATE: You can now sign a petition on change.org to demand that New York Presbyterian offer Coogan's a new lease with more affordable rent. View the petition here.
Eugene, Oregon, may be nicknamed "TrackTown USA," but New York City has Coogan's — America's most iconic track and field-themed bar and restaurant, located just down the street from The Armory Track & Field Center, host of the NYRR Millrose Games.
At least, until May.
The three partners who own Coogan's revealed today in the New York Times that they are closing the establishment in May due to increased rent in the Washington Heights neighborhood. The lot is owned by New York Presbyterian Hospital.
"They want about $40,000 a month more," David Hunt, one of three partners in Coogan's, told the NYT. "That's not remotely doable. Right now, we are paying all our bills every week, and that's about it. But when we leave at the end of May, not one employee, not one vendor, not one tax will be unpaid."
Co-partner Peter Walsh is a track and field superfan who has helped outfit the establishment door-to-door in retro jerseys and framed photographs with celebrity runners (and mainstream celebrities like Van Morrison and Nick Jonas). A back room is covered across all walls with old issues of Sports Illustrated and Track & Field News.
Peter Walsh gave FloTrack a tour of Coogan's in 2016: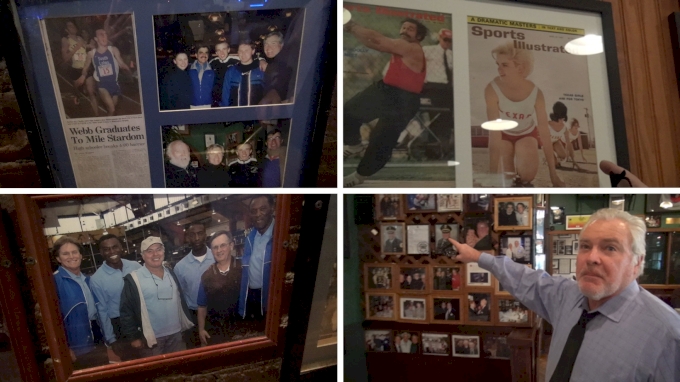 When Alan Webb broke four minutes in the mile as a high schooler at the Millrose Games, Coogan's named a sundae "The Webb" on the menu. Fifteen years later, when Drew Hunter broke the prep record, Coogan's renamed the sundae "The Hunter."
If you have a chance to check out Coogan's before it closes in May, make sure to do so!