NCAA Champion Shot Putter Raven Saunders Leaves Ole Miss For Health Reasons
NCAA Champion Shot Putter Raven Saunders Leaves Ole Miss For Health Reasons
NCAA champion shot putter Raven Saunders is leaving the Ole Miss track team for health reasons. Saunders is the reigning indoor champion in the event.
Feb 6, 2018
by Kevin Sully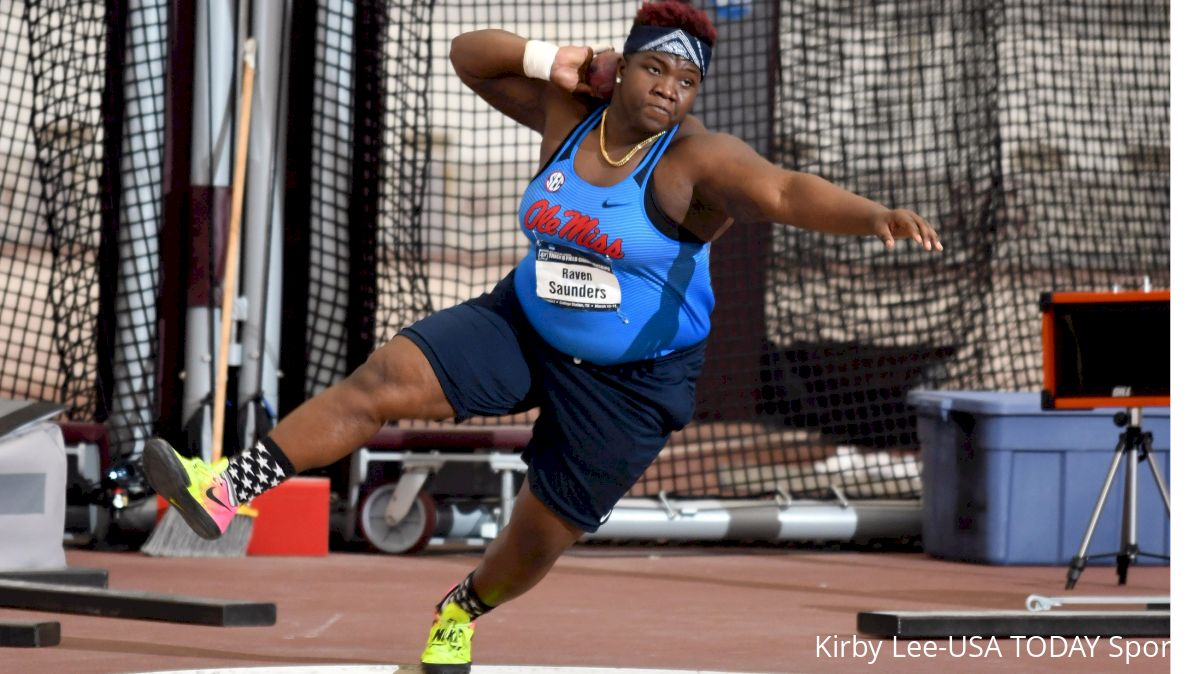 U.S. shot put champion Raven Saunders is leaving University of Mississippi track and field team due to health reasons.
In a release on the Ole Miss website, Saunders said "Over time, I have been dealing with some personal and medical issues that have led me to come to this decision. However, I intend on returning to complete my degree from the University of Mississippi. Thank you to Rebel Nation and my Ole Miss family for your love and support over the past few years. Hotty Toddy!"
In a decorated and dominant career, Saunders set collegiate records and claimed four NCAA titles. She won the NCAA championship indoors in 2017, outdoors in 2016, and she swept both titles in 2015 while competing for Southern Illinois. Saunders leaves Ole Miss with personal collegiate bests of 19.56m (indoors) and 19.33m (outdoors), both NCAA records.
All total, Saunders has six of the top 10 collegiate marks of all time, making her the best women's shot putter in collegiate history.
"While I am sad that Raven will no longer be competing for Ole Miss, I support her decision to work on herself and her medical matters," said Ole Miss head coach Connie Price-Smith in the school's release. "I thank her for all that she has done for our program and wish her nothing but the best in her future endeavors."
Saunders was coached by Price-Smith at Southern Illinois and transferred to Ole Miss when Price-Smith took the Rebels head coaching job for the 2015-2016 school year.
Outside of collegiate competition, Saunders also thrived. She qualified for the 2016 Olympic Games and finished fifth in Rio de Janeiro. Last season, she threw a lifetime best of 19.76m to become U.S. champion. Later that summer, she finished 10th at the 2017 World Championships in London.