2018 USATF Indoor Championships
Tori Bowie Is Walking In New York Fashion Week
Tori Bowie Is Walking In New York Fashion Week
The reigning world champion for 100m has made a recent foray into fashion.
Feb 7, 2018
by Johanna Gretschel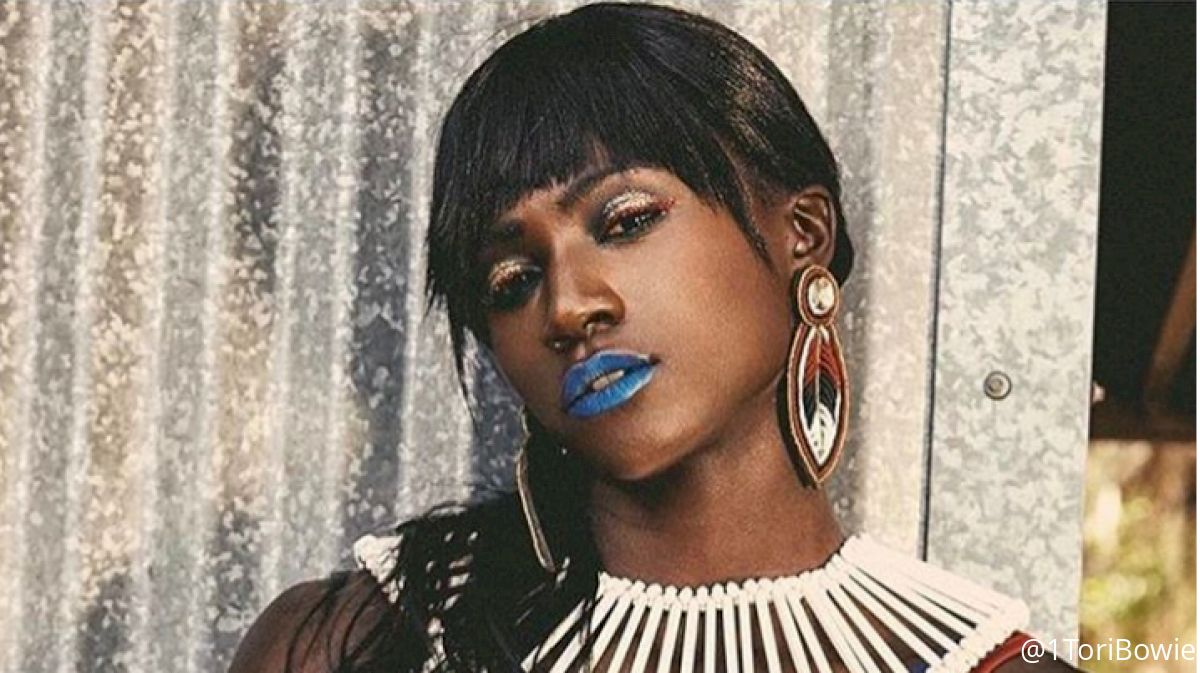 Tori Bowie is heading to Manhattan for New York Fashion Week, according to Elle Magazine.
The annual extravaganza of catwalks and industry parties runs from this Thursday through next Friday, February 16 — just one day before the Bowie is scheduled to race the 60m prelims at the USATF Indoor Championships.
The 27-year-old Mississippi native is best known for winning the 100m and anchoring Team USA's 4x100m relay to gold at the 2017 IAAF World Championships (which Elle mistakenly calls the "IAFF Championships") in London this summer, as well as showing out as the United States' top short sprinter at the Rio Olympics, earning gold (4x100m relay), silver (100m), and bronze (200m) medals.
What track fans — including myself — may have missed is that Bowie's perfect sprint form also works well on the catwalk. She modeled in a campaign for Valentino's 2018 resort collection and recently posted an Instagram photo of herself at the Vogue magazine headquarters, captioned, "Thanks for all your time @voguemagazine... I think our first meeting was a success?."
Bowie says she is "still not sure how exactly it came about" to model in the Valentino campaign. "But it was a great opportunity! I mean, of course, you can't turn down Valentino! And the experience was great, overall… I know now that modeling is tough; it takes a lot of hours and a lot of energy… I thought modeling was going to be, show up, take a few pictures, pack it up, go home. No. We were on site for like 12 hours!"
The article says she will "appear at various shows and maybe even appear on some catwalks," though in an aggregate post on Cosmopolitan, the author's title claims Bowie "is walking NYFW."
Either way, the experience should make for an interesting warmup to USAs, where Bowie will be expected to make her second straight world indoor team. In 2016, she was runner-up to Barbara Pierre at the U.S. nationals and placed sixth in the world final with a PB of 7.11.
Bowie opened her season last weekend with a runner-up finish in the 60m at the Millrose Games behind Murielle Ahoure in 7.14 — which ties the second-fastest time of her career.
Fastest opener I've EVER run... I'm so looking forward to outdoor? https://t.co/LbdPYBMjlH

— Tori Bowie (@toribowie) February 4, 2018
The Q&A is less about track, though, and more about how Bowie does her makeup and hair for the gym (her coach thought if she wore a fro, it would "catch all the air and slow you down") and the best part is when the author asks, "It's cold season. Do you work out even if you're feeling gross?" to which Bowie responds, "Yeah."