Larry Nassar's Victims Included Michigan State Track Athletes
Larry Nassar's Victims Included Michigan State Track Athletes
Several former Michigan State track and cross country athletes spoke out on abuse they suffered at the hands of disgraced MSU doctor Larry Nassar
Feb 8, 2018
by Johanna Gretschel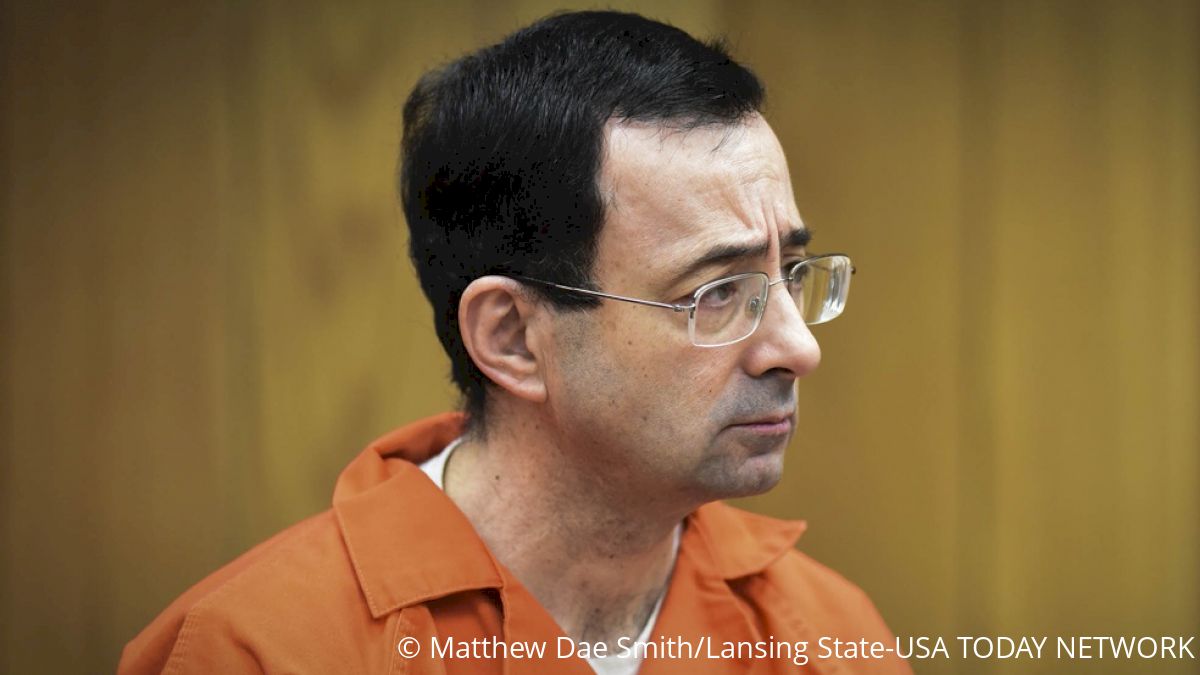 At least three former Michigan State cross country and track athletes were abused by disgraced former USA Gymnastics and MSU doctor Larry Nassar, who will spend the rest of his life in prison for molesting at least 265 girls under the guise of medical treatment for more than two decades. Both USAG and Michigan State are facing severe, far-reaching consequences, and the fallout likely isn't over.
Nassar was officially the MSU team physician for the women's gymnastics and rowing teams, but often treated student-athletes from other sports during open medical office hours on weekday evenings.
Distance runner Natalie Stein was one of those athletes treated by Nassar one evening because he was the doctor on call. She saw him twice in 2004.
"It's a high-pressure situation, running for that kind of school," Stein told the NYT. "You want to please your coaches. You want to show that you're doing everything you can to get better. You'll try anything to get better, so you don't question things."
Christie Achenbach, who ran for Michigan State in the late '90s, went to 15 different medical specialists for a hamstring injury in 1999 before the MSU athletic department referred her to Nassar. He told her he had a "new" method of treatment.
"He said his new way of treating people was going internally and manipulating the pelvic floor in order to help with any problem a female might have," Achenbach told the Detroit News.
She told her coach, Kelli Burt, about the incident, and Achenbach says she responded, "He's an Olympic doctor and he should know what he is doing."
Burt denied knowing about the assault — or even the fact that Nassar was an Olympic doctor — to the Detroit News.
Charla Burill ran cross country for Michigan State in 2000 and 2001. She told the NYT that Nassar's diagnosis of lschium tuberosity, a fracture in her sitting bones, was a "godsend" for her excruciating pain that for so long had no cause.
But now, she's not sure what to think. She has received similar treatment from a chiropractor who did not make inappropriate comments or make her feel uncomfortable.
In a victim impact statement that was read on her behalf at Nassar's sentencing, Burill said, "You were the doctor that would give me a hug, that seemed to understand. You also knew that I was willing to do anything to get better... I simply did not question treatment because you were the doctor I trusted most... From the day I heard you denied it, I began to question my own memories.
"Now I don't know: Did you molest me, or was it treatment? I cannot confidently say what you did was wrong and move on. A person should not walk around wondering if she was molested or not. But because of you, I do."
Quotes from Charla Burill's victim impact statement were procured from the New York Times and WILX. If you are a former Michigan State athlete who wants to share your story, please contact the reporter Johanna Gretschel at jojo@flosports.tv.