Create a free account to unlock this article!
Get Started
Already a subscriber? Log In
By Lincoln Shryack
---
The 2018 National Junior College Athletic Association (NJCAA) Indoor Championships stream live this Friday and Saturday, March 2-3, right here on FloTrack. The event is hosted by Texas Tech in Lubbock, Texas, and their brand-new Sports Performance Center promises fast times and a magnificent setting to watch up-and-coming stars of the sport compete for national titles. Division I coaches looking for talented recruits will have their eyes glued to the action this weekend in Lubbock, and you should plan on doing the same.
Below we highlight the top athletes to watch at this year's championships.
1. Sean Bailey | Western Texas | 400m, 600m
The young Jamaican was the breakout superstar of last year's indoor meet, as he ran 45.59 to obliterate the NJCAA indoor 400m record. Although it was run on an oversized track, Bailey's time was the fourth-fastest in the world indoors last year. At just 20 years of age, the Western Texas sophomore will no doubt be a name to watch in the coming years as he figures to continue his career at a prominent Division I school.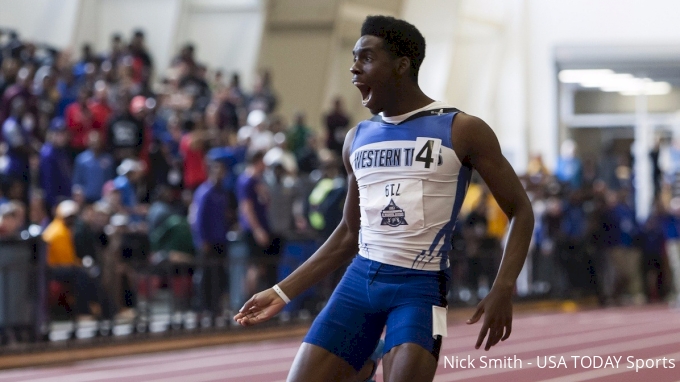 Create a free account to unlock this video!
Get Started
Already a subscriber? Log In
Bailey enters Lubbock this weekend as a bit of a mystery, however, as he hasn't quite been at the top of his quarter-mile game so far in 2018. With a season best of just 47.79, Bailey sits just seventh on the NJCAA descending order list, well behind the top time of 46.92 by Meridian's James Burnett.
However, Bailey did run an incredibly impressive 600-yard race in 1:08.51 three weeks ago — not too far off Vincent Crisp's collegiate record of 1:08.16 from January. Bailey's mark was an NJCAA record. So while it's a bit perplexing that Bailey hasn't been close to his 400m best so far in 2018, he's clearly still very fit. Expect him to put on a show on Texas Tech's brand new — and very fast — track.
2. & 3. Adva Cohen (Iowa Central) vs Esther Gitahi (New Mexico JC) | Mile, 3000m
This will be the distance matchup to watch this weekend in Lubbock, as Cohen and Gitahi are by far the best female distance runners in the NJCAA. Gitahi won the mile and the 3K at last year's indoor championships, but you'd be hard-pressed to call her the favorite this time as the freshman Cohen has shown incredible range from 800m to the 5,000m.
Cohen's 4:42 mile and 16:16 5K scream of a future DI star, and although Gitahi has a faster converted time in the 3K, it's safe to assume Cohen will be favored in that distance as well, since she beat her by a minute at last November's NJCAA cross country championships.
4. Derek Holdsworth | Trinidad State | 800m, 1000m
Holdsworth is a former prep superstar who won the Brooks PR 800m back in 2014 and ran 1:48 the summer after his senior year. Back then, he had future NCAA star written all over him, but Holdsworth didn't follow the traditional collegiate path, and at 22 years old he's only now a freshman at Trinidad State.
But four years after starring in high school, Holdsworth is still running fast — he ran 1:47.07 outdoors last summer and his 1:48.53 this season is the only sub-1:50 time by an NJCAA runner in 2018. He also ran a lightning-quick 2:22 1K in January as well. No one will touch him this weekend, but it will be fun to see how fast he can go on Texas Tech's ultra-fast surface.
Watch Holdsworth's 2014 Brooks PR win over future NCAA All-Americans.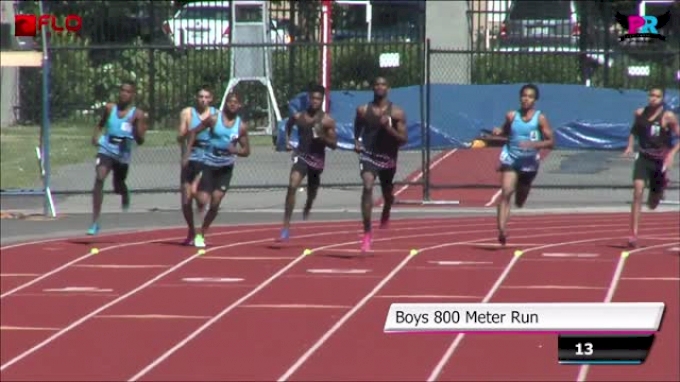 Create a free account to unlock this video!
Get Started
Already a subscriber? Log In
5. Travis Collins | Butler CC | 60m
The NJCAA shorts sprints tend to be a hotbed for future DI talent, and 2018 is no exception as 6.64 man Travis Collins will head to the University of Houston this upcoming fall. Collins has the fastest non-converted mark of the season, but he should have plenty of competition from Western Texas' Emmanuel Yeboah and Barton County's Terence Ware, who have qualifying times of 6.64 and 6.65, respectively.
Last year's runner-up in the NJCAA 60m, Andre Ewers, now runs for Florida State and currently owns the fastest time in the NCAA this season of 6.52.
Did I mention that the NJCAA sprints are fantastic?