Report: Steeplechase Star Ruth Jebet Fails Drug Test
Report: Steeplechase Star Ruth Jebet Fails Drug Test
According to a report by The Guardian, steeplechase world record holder and gold medalist Ruth Jebet has tested positive for EPO.
Mar 4, 2018
by Kevin Sully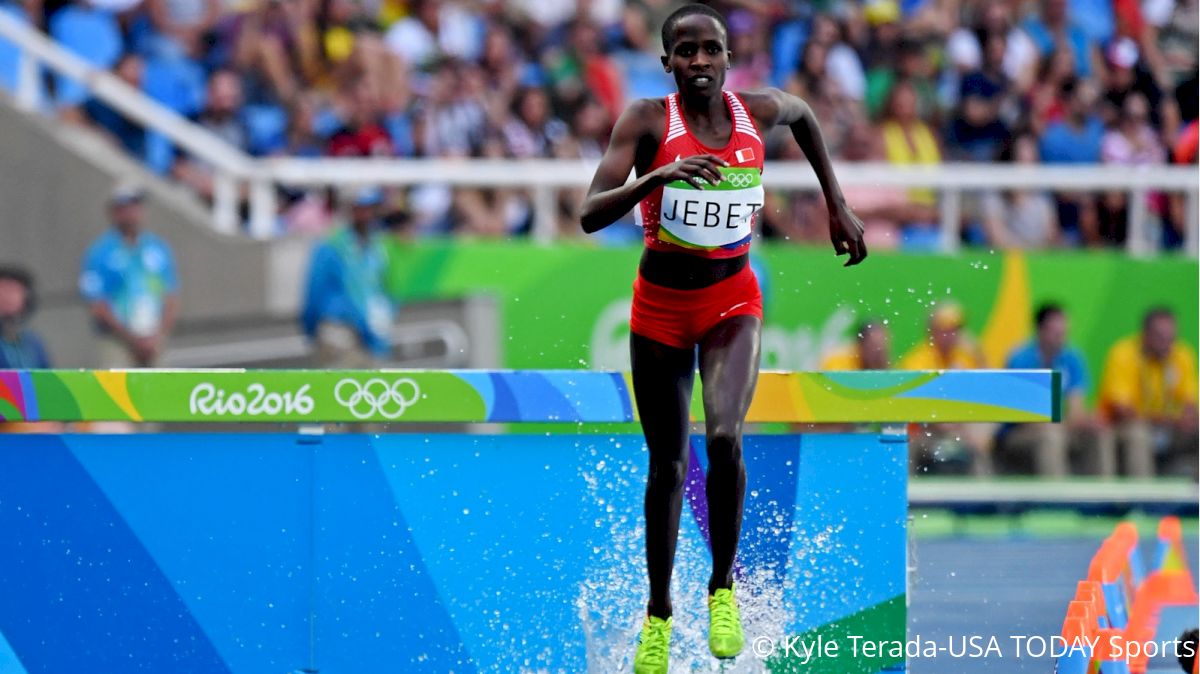 The Guardian reported on Sunday that steeplechase world record holder and Olympic champion Ruth Jebet has failed a drug test. The report states "a number of prominent sources have suggested Jebet has tested positive for a performance-enhancing drug, believed to be the blood booster EPO."
The IAAF and the Athletics Integrity Unit have not confirmed the positive test.
Jebet switched her allegiance from Kenya to Bahrain in 2013, but still trains in Kenya. The 21-year-old owns the top two times ever in the event, and four of the best seven marks. Her time of 8:52.78 is six seconds faster than the next best athlete in the event. At 19 years old, she won the gold medal in the Rio Olympics.
Marc Corstjens, Jebet's agent, told The Guardian, "Honestly I am surprised and shocked. I am absolutely not aware of anything. I tried to reach Ruth but her phone is not answering. I have absolutely no official information."
Emma Coburn, who finished third behind Jebet at the Rio Olympics, tweeted the following after the story was published.
C L E A N S P O R T https://t.co/eL2tpSv8PL

— emma coburn (@emmajcoburn) March 4, 2018