In NCAA Hurdle Debut, Sydney McLaughlin Breaks Her Own WJR
In NCAA Hurdle Debut, Sydney McLaughlin Breaks Her Own WJR
In her first 400m hurdle race as a collegian, Sydney McLaughlin ran 53.60 to break her own world junior record and move to fourth all-time on the NCAA list.
Apr 27, 2018
by Kevin Sully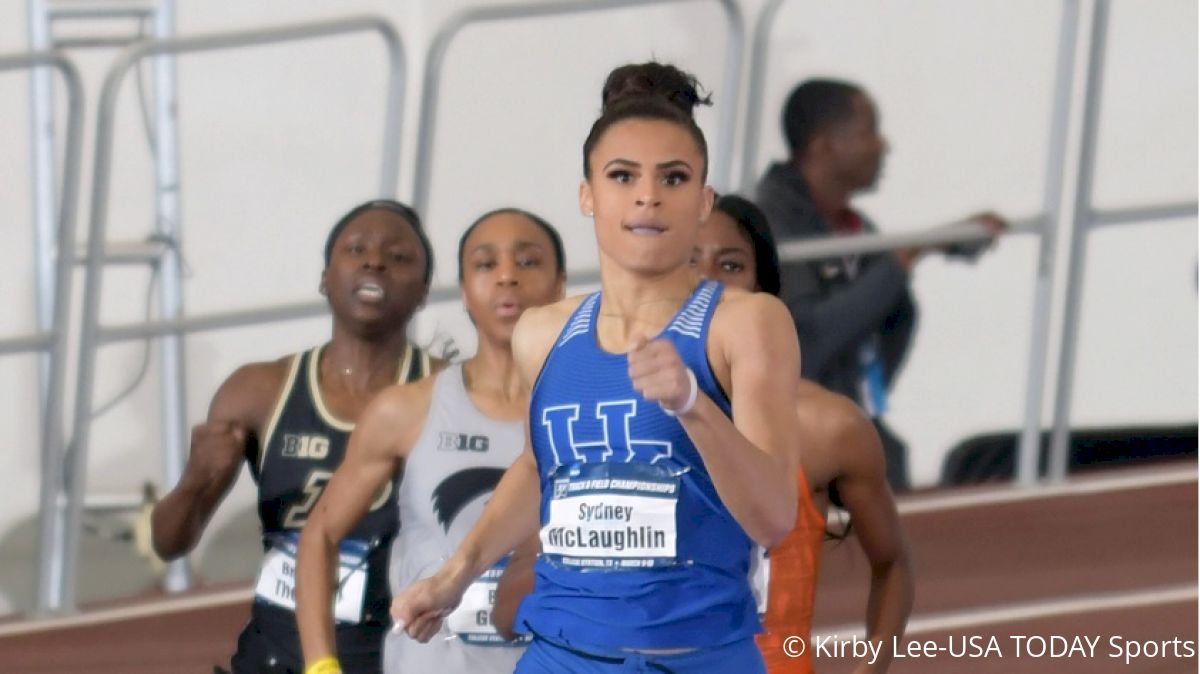 Sydney McLaughlin is exceeding even the most ambitious projections of her freshman season.
The 18-year-old from Kentucky ran 53.60 in the 400m hurdles at the National Relay Championships in Fayetteville, Arkansas, on Friday evening. The mark shaves 0.22 seconds off the world junior record that she set at the 2017 U.S. Championships and puts her fourth on the all-time NCAA list.
And it just don't stop ?pic.twitter.com/eJfgnhH9D4

— FloTrack (@FloTrack) April 27, 2018
It was McLaughlin's first attempt at the 400m hurdles as a collegian. Earlier this outdoor season, she posted times of 50.07 in the 400m, 22.39 in the 200m, and a wind-aided 11.07 in the 100m.
Those times ramped up speculation of just what McLaughlin would be capable of when she made her season debut in the 400m hurdles—the event where she has had the most international success. On Friday evening she answered those questions and solidified that she is a threat to win an NCAA title in multiple events this June.
NCAA All-Time Top Five: Women's 400m Hurdles
| | | | |
| --- | --- | --- | --- |
| Kori Carter | Stanford | 53.21 | 6/7/2013 |
| Shamier Little | Texas A&M | 53.51 | 6/11/2016 |
| Sheena Tosta | UCLA | 53.54 | 6/12/04 |
| Sydney McLaughlin | Kentucky | 53.60 | 4/27/2018 |
| Georganne Moline | Arizona | 53.72 | 6/7/2013 |