Since 2015, the Payton Jordan Invitational 5000m and Justyn Knight have been making magic in Palo Alto, California. Three times Knight has raced at the meet as a member of the Syracuse Orangemen, and three times he's walked away with a lifetime best.
In 2015, Knight ran 13:34 to set a Canadian junior record and finish runner-up in the second heat. The next year, Knight ran in the fast section and raced to a 13:27, good enough for 10th place. Then last season as a junior, Knight won the fast section in 13:17.51, beating a field of pros and top collegians to put up the sixth-fastest time in NCAA history.
Watch the Payton Jordan Invitational LIVE on FloTrack this Thursday!
Now, as he enters his final Payton Jordan Invitational meet in a Syracuse jersey, the question once again is whether Knight can set another personal best on the Stanford track? And, if so, can he drop enough time to threaten Henry Rono's collegiate outdoor record of 13:08.40?
Knight's past performances at this meet and his 2018 results indicate that there is a real possibility of another personal best. During the indoor season, Knight ran lifetime bests in the mile and 3000m en route to a 5000m title at the NCAA indoor championships and a runner-up finish in the 3000m. Outdoors, Knight looked just as sharp.
At the Bryan Clay Invitational, Knight finished second in the 1500m to Josh Kerr in a race where Kerr broke the collegiate record. As Kerr pulled away in the last lap, Knight hung tough, running 3:36.07. The time was a massive personal best for Knight and the eighth-fastest NCAA 1500m mark of all time.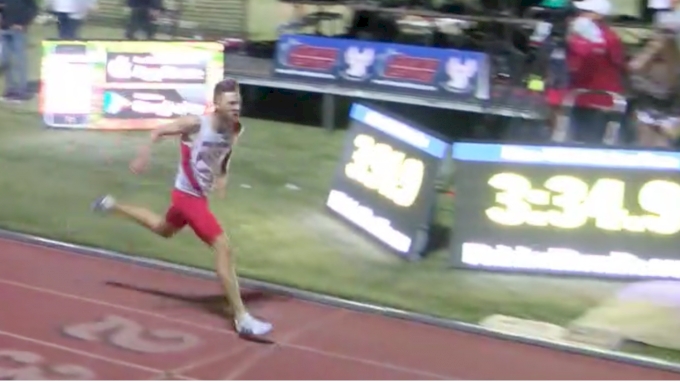 Unlock this video, live events, and more with a subscription!
Get Started
Already a subscriber? Log In
After that performance, there's no question Knight has the speed for a time in the low-13:00s. Like most attempts at fast times, this one will come down to pacing—particularly, that fourth kilometer when so many 5000m races start to lag before they ramp up for a quick finish.
But Knight will have plenty of company because, as per usual, the Payton Jordan field is deep.
Challenging Knight will be an interesting group. A few have a track record at the distance. Others are relatively new to the distance, but their success in other events suggests they can run a quick 5000m.
Riley Masters ran 13:17.97 at the 2015 Payton Jordan Invitational and just won the USATF Road Mile Championships last weekend in Des Moines, Iowa. He's known more for his work in the shorter distances, though he's run 5000m before in the early months of the season. The road mile win came in a tactical race (Masters won in 4:04), but winning begets winning. It will take a personal best for Masters to win this race, but the same can be said for virtually everyone in the field.
Debuts, Re-Debuts, & Guaranteed PRs
Filip Ingebrigtsen is one-third of the Ingebrigtsen squad racing on Thursday and is the best-positioned of the brothers to score a top finish. His running success has come in the shorter events (a bronze medal last year at the world championships in the 1500m) and Thursday will be his first attempt at the 5000m. His older brother Henrik, who is also entered in the race, made a similar move up in distance during his mid-20s.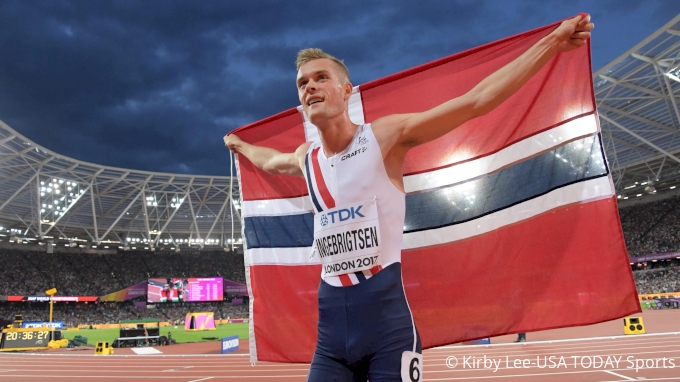 Steeplechase specialist Hillary Bor is also "re-debuting" at Payton Jordan. Bor was seventh at the 2016 Olympics in the steeplechase and has run 8:11.82. He has the honor of the most misleading personal best in the field—a 14:03 from 2008, the last time Bor ran a 5000m.
But Bor isn't the most distinguish steeplechaser in the field. France's Mahiedine Mekhissi is taking his first crack at the 5000m. Mekhissi has a steeplechase personal best of 8:00.09 and five global medals in the event. It's hard to be an eight-flat steeplechaser and not run fast for 5000m, so if Mekhissi is in shape expect him to be at the front of the pack.
Izaic Yorks will also be running his first 5000m. The 24-year-old ran 3:53.40 in the mile indoors this winter and finished runner-up to Paul Chelimo in the 3000m at the Camel City Invitational. Thursday's race is a tough initiation to the event, but if Yorks can remain in contact he will get dragged to a quick time.
The Men Of Mystery
Isaac Kimeli of Belgium chased Evan Jager to the line at the Bryan Clay Invitational 5000m, running 13:24.92. That was Kimeli's first 5000m in three years. Can he build off that race or was that performance an aberration? In prior seasons, Kimeli's focus has mostly been on the 1500m and cross country races. Sticking close to Jager in any distance establishes instant credibility, but it will be interesting to watch if Kimeli can do it twice in the span of two weeks.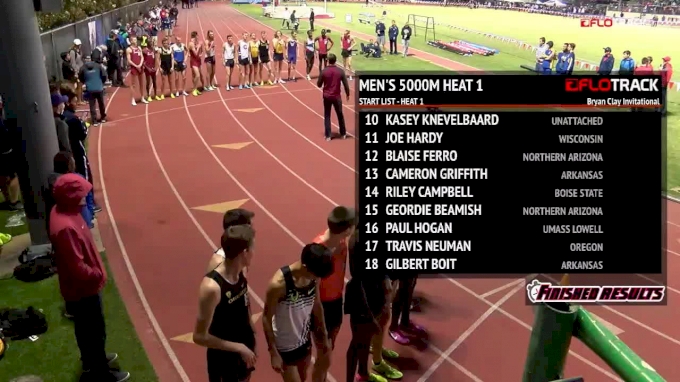 Unlock this video, live events, and more with a subscription!
Get Started
Already a subscriber? Log In
Yeman Crippa of Italy is also a bit of a wildcard. He has a personal best of 13:23.99, which he ran during the 2017 indoor season. He hasn't raced at all in 2018, and last outdoor season he turned in a 7:55 3000m and 3:44 1500m. A 13:23 indoors makes him more than capable of hanging with this field, but it's hard to know what to expect.
Lawi Lalang, the owner of the indoor NCAA record in the 5000m, is also entered in the race. Lalang had a decorated NCAA career but is five years away from his personal best in the 5000m. In recent years, Lalang's times have drifted closer to the mid-13:30s than the low-13:00s, so it's hard to know what he still has left. Still, you have to keep note of anyone who has a personal best of 13:00.
Trouard, Curtin, & Other Names To Watch
Outside of Knight, the top collegiate entrant is Northern Arizona's Andy Trouard. Trouard upset Knight at the NCAA indoor championships in the 3000m and ran 3:41.40 at the Bryan Clay Invitational. Trouard's fastest 5000m is 13:56.95, though he's posted quicker altitude converted marks. If nothing else, he leaves Stanford with a huge personal best.
Tommy Curtin of the U.S. has a personal best of 13:26 and just placed third in the BAA 5K, beating Eric Jenkins in the process. Curtin has run three times between 13:26 and 13:30. Might this be his time for a big breakthrough?
Luc Bruchet of Canada is a prolific 5000m racer, running seven 5000m races last year, including a 10th-place finish at this meet. He's already run one 5000m this year, a 13:39 at the Stanford Invitational.