2018 Payton Jordan Invitational
Payton Jordan Men's 10K: Can Anyone Stop Shadrack Kipchirchir?
Payton Jordan Men's 10K: Can Anyone Stop Shadrack Kipchirchir?
Shadrack Kipchirchir is the favorite for the men's 10,000m at the 2018 Payton Jordan Invitational. Can anyone keep pace with him on Thursday night?
May 2, 2018
by Kevin Sully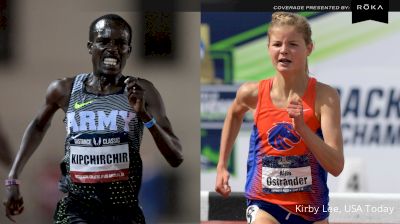 Last year's Payton Jordan 10,000m came down to the final 200 meters with Mo Ahmed, Patrick Tiernan, and Shadrack Kipchirchir all in contention for the victory in Palo Alto, California. Tiernan accelerated around the final curve and raced to the finish in 27:29.80, holding off Ahmed in the homestretch. Kipchirchir didn't have the closing speed to keep pace, taking third in 27:32.18.
The time was a personal best for Kipchirchir, but also a hard reminder that in order to win consistently at the highest level, he would need to improve his finishing kick.
And improve he did.
Watch the Payton Jordan Invitational LIVE on FloTrack this Thursday!
In August, Kipchirchir ran a massive personal best at the 2017 World Championships of 27:07.55. When the 2018 indoor season rolled around, it was clear that Kipchirchir had honed his speed, running personal bests in the mile and 3000m. He won the 3000m at the Millrose Games in a sprint finish.
In other words, the closing speed that was once a liability is now an asset. He enters this year's edition of the meet as the favorite, not just because of his ability to grind out solid splits for 25 laps, but because he has the ability to do what Tiernan and Ahmed did to him last year: finish off opponents in the final lap.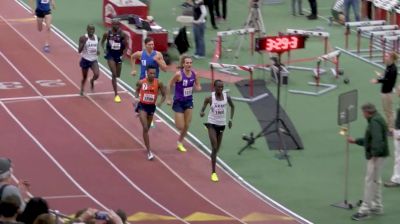 Thursday night will be Kipchirchir's outdoor debut on the track, and there's every reason to think he will keep his momentum going. He's stated that his goal is run the American record, but with the first 5000m split scheduled for 13:45 pace (Paul Chelimo might be one of the rabbits for the 5000m) that doesn't look to be in play in Palo Alto. It is, however, an opportunity for a good race with plenty of competitors in the field capable of running under 28 minutes.
Osako, Heath Lead The Challengers
The 2:07 marathoner, 27:38 10,000m runner Suguru Osako looks like the biggest threat to Kipchirchir. Osako has been leaning more toward the longer distances of late, but he has run two 5000s this season. In that dramatic finish at the Bryan Clay Invitational between Isaac Kimeli and Evan Jager, Osako placed third in 13:29.11. He doesn't have the closing speed to threaten Kipchirchir, but if he is able to run near his personal best he should be in the mix in the last mile.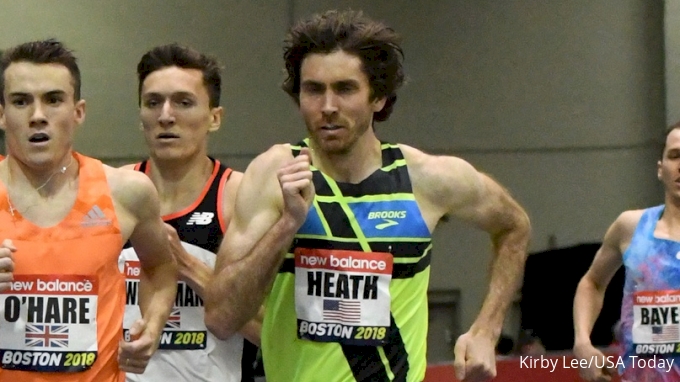 Perhaps the most intriguing entrant is Garrett Heath. The 32-year-old is debuting at the distance after experiencing success in the mid-distances. Heath also has a habit of always making himself a factor in a race, whether it is on the road, track, or cross country course. This year he finished seventh in the Millrose Games 3000m and sixth at the U.S. indoor championships in the same event.
His ability in cross country and his 5000m personal best (13:16.31) point to his potential in the 10,000m. In his first attempt at the distance he will have a tough field to contend with, but he will also have perfect weather and perfect competition in his first 25-lap voyage.
Baxter, Day, Linkletter Race For Top Collegiate Honors
There is also a heavy presence of collegians in the race who are looking to lock up qualifying marks for the NCAA meet and, perhaps, move up the all-time list. Northern Arizona's Matthew Baxter and Tyler Day are both entered. The duo finished second and third at the 2017 NCAA Cross Country Championships in November, leading the Lumberjacks to an NCAA title.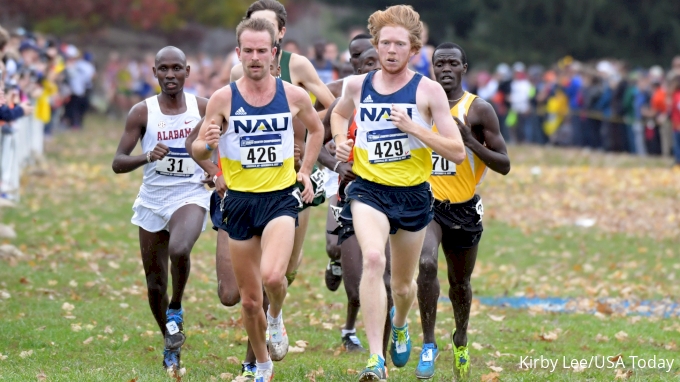 This past winter, Baxter took 11th in 3000m at the NCAA indoor championships. But he's on firmer ground in the longer distance so look for him lead the collegiate contingent and take a big chunk off his personal best of 28:48. Two weeks ago at the Bryan Clay Invitational, Baxter ran 13:31, the fastest time in the NCAA this year.
Day is just a sophomore and redshirted the indoor season. He set outdoor personal bests in the 1500m and 5000m this spring and, like Baxter, is well-positioned for a PR.
Rory Linkletter of BYU will look to break up the NAU stronghold. He placed sixth indoors in the 5000m and placed third at the Mt.SAC Invitational two weeks ago with a lifetime best of 13:37.98. Fellow BYU Cougar Connor McMillan ran just behind Linkletter at Mt. SAC and has a personal best of 29:13 in the 10,000m.
Don't Forget About...
Mauricio Gonzalez soloed a 28:13 at the San Francisco State Distance Carnival. Running that fast by yourself is worthy of a mention and makes you wonder what he will do when he has some company.
Unlock this video, live events, and more with a subscription!
Get Started
Already a subscriber? Log In
Luis Ostos Cruz set the Peruvian record in this meet last year, running 27:53 to take seventh place. For the United States, Scott Fauble placed fifth at the BAA 5K in April and was eighth at the U.S. cross country championships. Noah Droddy has a personal best of 28:22 and ran 1:02:34 at the Houston Half Marathon in January.
Don't forget to catch the 2018 Payton Jordan Invitational LIVE on FloTrack tomorrow night.