2018 Payton Jordan Invitational
Shadrack Kipchirchir Parts With U.S. Army WCAP, Signs With Nike
Shadrack Kipchirchir Parts With U.S. Army WCAP, Signs With Nike
After four years with the U.S. Army WCAP, Shadrack Kipchirchir has fulfilled his military obligations and decided not to re-enlist.
May 4, 2018
by Jennifer Zahn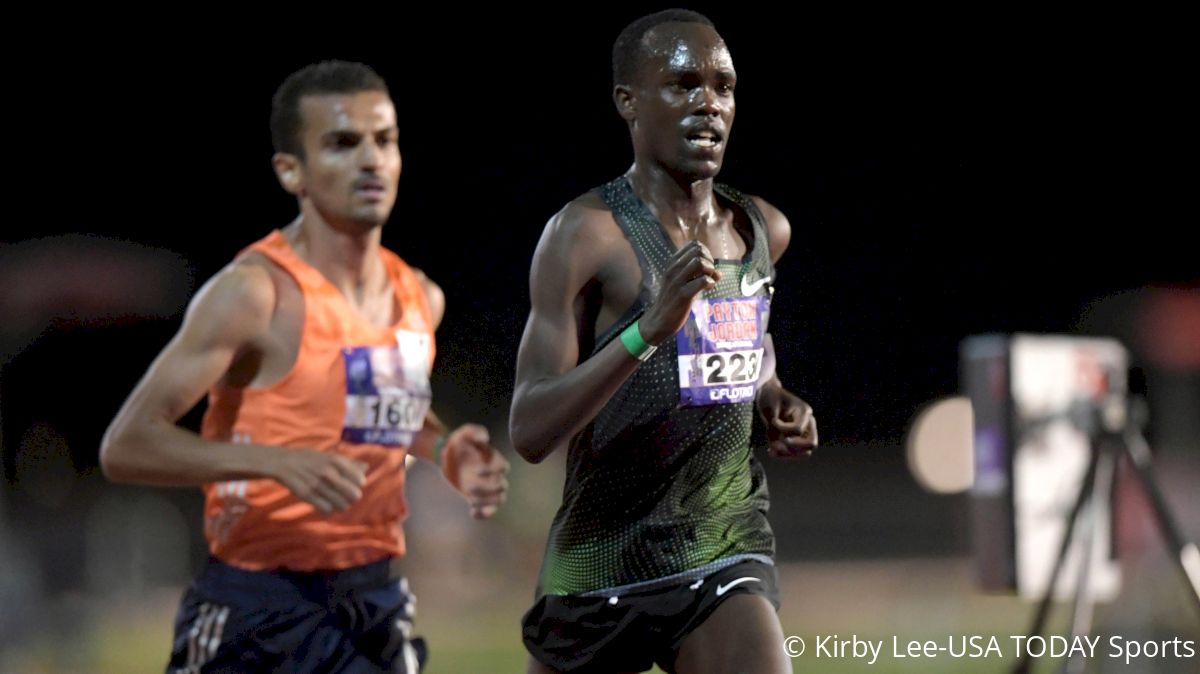 The U.S. Army is saluting one of its finest athletes as he takes the next step in his career.
After four successful years with the U.S. Army World Class Athlete Program (WCAP), Shadrack Kipchirchir has fulfilled his military obligations and decided not to re-enlist. The 29-year-old Olympian signed with Nike, but that won't mean a change of scenery. Kipchirchir will continue training with the American Distance Project under Scott Simmons in Colorado.
Kipchirchir made his debut in the swoosh kit last night at the 2018 Payton Jordan Invitational in the 10,000m, which he handily won in 27:39.65: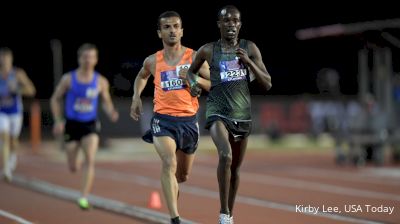 Unlock this video, live events, and more with a subscription!
Get Started
Already a subscriber? Log In
During his time as a U.S. Army WCAP athlete, Kipchirchir enjoyed a stellar progression as he knocked nearly 30 seconds off his 10,000m PR to become the third-fastest American over that distance and earned a berth to the 2016 Olympic Games in Rio de Janeiro in the event. Lately, he's also demonstrated impressive range, recording PRs in events from 1500m to the 10,000m and making world teams in 2015 (10K), 2017 (10K), and 2018 (3K).
| | | |
| --- | --- | --- |
| 1500m | 3:43.31 (indoor) | 2018 |
| Mile | 3:55.22 (indoor) | 2018 |
| 3000m | 7:42.71 (indoor) | 2018 |
| 5000m | 13:18.52 (outdoor) | 2016 |
| 10000m | 27:07.55 (outdoor) | 2017 |
Kipchirchir, born in Kenya, earned his American citizenship as a result of his enrollment in the U.S. Army WCAP, which requires athletes to complete four years of military service in exchange for permanent resident status.
Read Kipchirchir's full statement, which was posted on his Instagram profile, below:
Sometimes the best decision isn't always the easiest decision.
Tonight, I will be chasing the "A Standard" in the 10K in an outfit that will not say WCAP across my chest. Although, I am very excited to continue my professional running career with Nike, it is bittersweet leaving WCAP that led me to this opportunity. It feels just like yesterday I received an e-mail from Western Kentucky University that I would have an opportunity to run in the United States. I never knew what my future looked like but the thought of running IN the United States was something many of us born in Kenya dream of. I put in the work – day in and day out. I ended up transferring to Oklahoma State University where I was surrounded by a team that had the same vision. In 2014, I ran 27:36 where I dropped my 10K PR by almost 2 minutes. That race fortunately opened up doors for me to continue at the running at the level I had hoped for after college. Following my younger brothers' footsteps, I enlisted in US Army and I could continue to run and instead of running in the United States, I could run FOR the United States, it was a no-brainer. I learned so much in my time in the ARMY. Teamwork and comrades were at the forefront. Helping your teammates like Desi did in Boston is how the Military operates. As my contract came due, I was in a fortunate position where I had the opportunity to explore options that would benefit me the best. This was hard for me given the amount of people who may believe this was all about a fast track citizenship to become an American Citizen. I just wanted to say it was never about that. I will forever be proud to have served in the U.S. Military and will am beyond grateful to continue to live out everything this country represents. I will continue to train harder and harder every day to try and bring home medals to this great country. If any of you see me at the races, please stop by. I love talking to you.
I will also be doing an interview later this week with ArtiKen that will talk about training, life in Colorado, future goals, and even more discussion about the decision to leave WCAP.
#nike #usarmywcap #flynnsports
Earlier this year, we followed Kipchirchir and his teammates to film the documentary "U.S. Army WCAP: Soldiers First"—watch it here: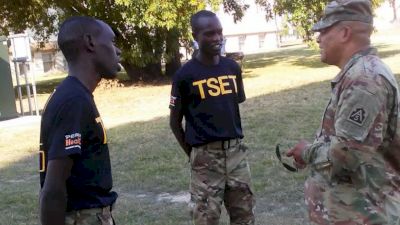 Unlock this video, live events, and more with a subscription!
Get Started
Already a subscriber? Log In