2018 DI NCAA Outdoor Championships
USC Sprint Star Michael Norman Goes Pro, Signs With HSI
USC Sprint Star Michael Norman Goes Pro, Signs With HSI
USC's Michael Norman, the collegiate record holder in the 400m, announced that he is turning professional after his sophomore year.
Jun 10, 2018
by Kevin Sully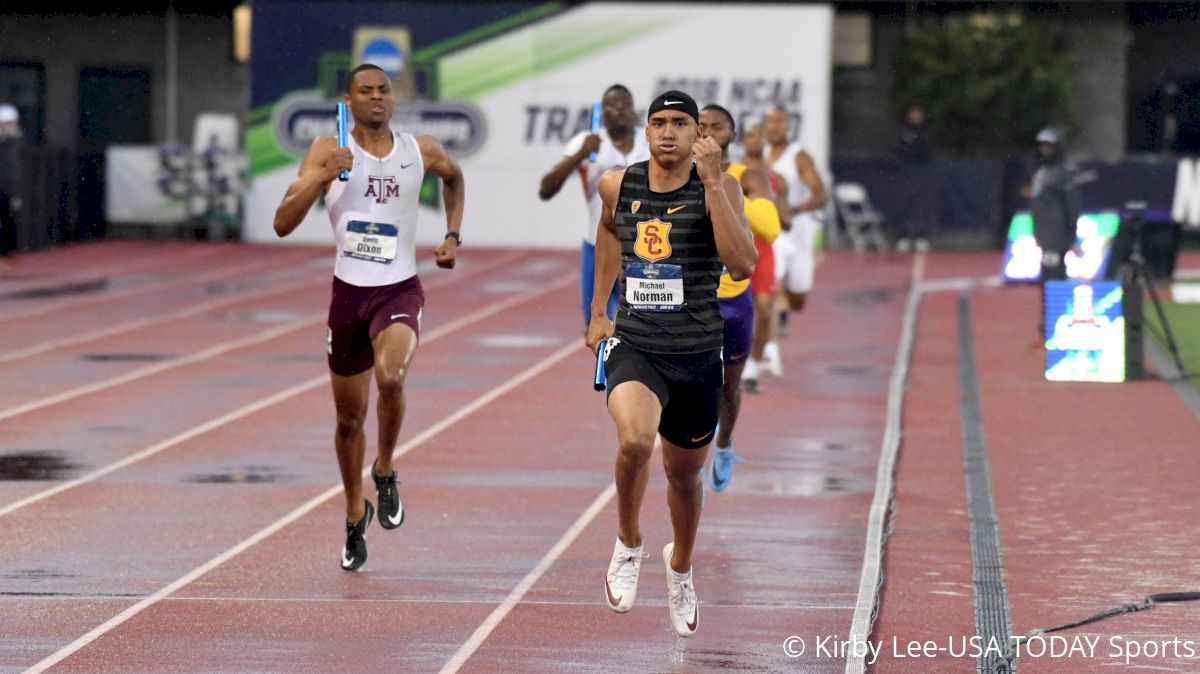 Michael Norman, the newly-minted collegiate record holder in the 400m for USC, announced on Saturday that he is turning professional.
"Thank you SC for all the opportunities you gave me✌?#gonebutneverforgotten" Norman posted on his Instagram page.
In a separate Instagram post on Monday, HSI, the Los Angeles based sports agency, announced that Norman signed with the group. HSI's current list of clients includes Christian Coleman, English Gardner and Dawn Harper-Nelson.
Norman had a record-breaking sophomore year, racking up four national titles and setting the world record indoors in March.
But he saved his best for the outdoor championships where he ran 43.61 in the 400m, besting Fred Kerley's collegiate record and recording the 11th fastest mark of all-time. Only five men have run faster.
43.61 43.61 43.61 43.61 43.61 43.61 43.61 43.61 43.61 43.61 43.61 43.61 pic.twitter.com/1UkJzZ4Rzh

— FloTrack (@FloTrack) June 9, 2018
Later in the meet, Norman anchored the Trojans' 4x400m to a collegiate record of 2:59.00. Norman's split was recorded at 43.62, the fastest of the championships.
Though he didn't run the 200m at the NCAA Championships, Norman's also showed incredible promise at that distance. He ran a windy 19.84 in May at the PAC-12 Championships and a wind-legal 20.06 in April.