2018 USATF Outdoor Championships
USATF Men's Distance Preview: Don't Tell This 800m Field It's An Off Year
USATF Men's Distance Preview: Don't Tell This 800m Field It's An Off Year
The men's 800m featuring Clayton Murphy, Isaiah Harris, Donavan Brazier, and Drew Windle should be the best distance race at the 2018 USATF Championships.
Jun 19, 2018
by Kevin Sully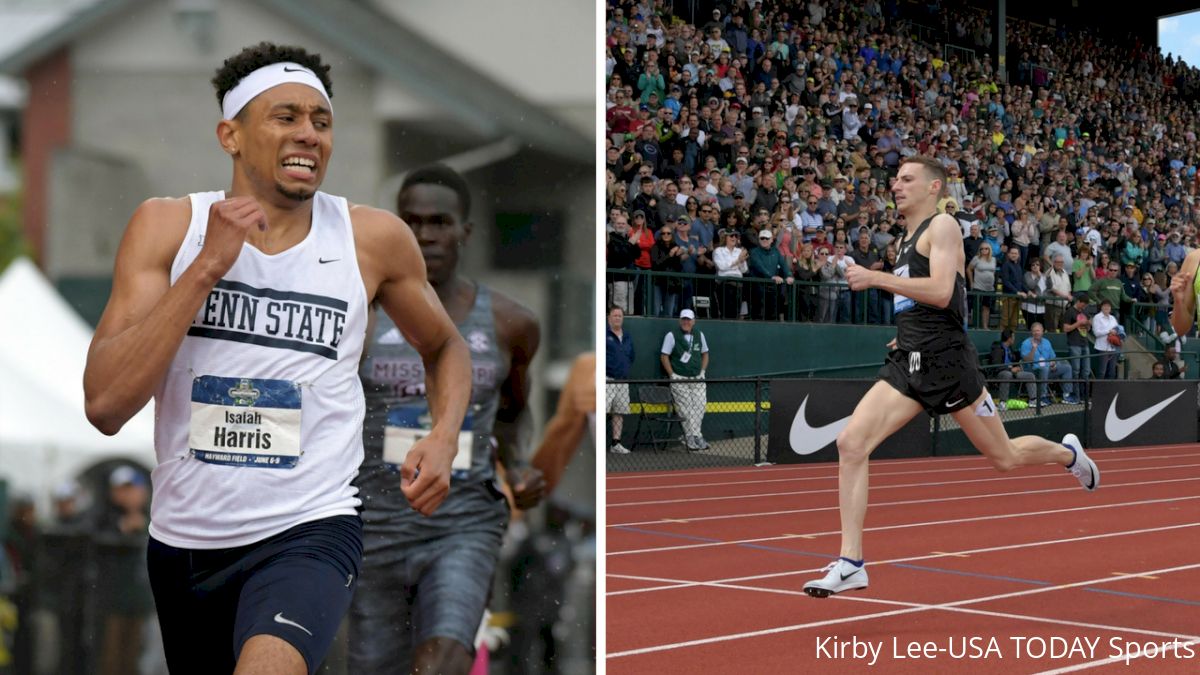 Let's acknowledge something up top. U.S. championships in a non-World Championship/Olympic years aren't the same.
The lack of a team for which to qualify lowers the stakes, leads to diluted fields, and doesn't provide the same narrative as it does in championship years.
It's still a gathering of the some of the nation's best, though, and the United States is strong enough that even missing a star or two, it can be an entertaining meet. Add in the presence of the young stars that are coming off the NCAA Championships and there's plenty to watch for.
In short, it's not an Olympic Trials, but for 2018, it's still pretty good.
Here's what to watch for in the five men's distance races in Des Moines.
Men's 800m: Past, Present, And Future Meet
First Round: Thursday, 2:40 PM CT
Semifinals: Friday, 7:05 PM CT
Final: Sunday, 3:13 PM CT
Key Athletes: Drew Windle, Clayton Murphy, Isaiah Harris, Donavan Brazier, Boris Berian, Erik Sowinski
With most of the top tier of U.S. 800m running scheduled to race in Des Moines, this race resembles a championship from an "on" year. That doesn't mean everyone is in top form or are peaking for this weekend, but the names are there: Windle, Murphy, Harris, Brazier, Berian, Sowinski. In that group, you have the 2016 Olympic Trials champion (and Olympic bronze medalist), the 2017 U.S. champion, a World Indoor gold medalist, a World Indoor silver medalist, and this year's NCAA champion.
It's hard to sort out who the favorite is, but at the very least each athlete gives us something to ponder:
Can Windle build on his strong indoor campaign?
The rise of Windle really started last outdoor season when he made the team for the World Championships. He showed he has some staying power in the indoor season when he took second to Brazier at the U.S. Indoor Championships and then got the silver medal at the World Indoor Championships.
He ran 1:47.50 to win the Portland Track Festival in wet conditions. After the race, he spoke about health issues he's been dealing with since March, proof that a silver medal doesn't mean that your progression is linear.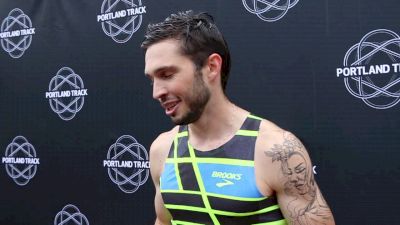 Will Clayton Murphy return to the top again?
Murphy looked spritely at the Portland Track Festival, running 3:40 in the 1500m and closing with a strong kick. The race at Lewis & Clark was the latest in the solid string of races.
After staying in the 1:46 and 1:47s for the early part of the season, Murphy ran 1:45.97 in Shanghai. Two weeks later, he ran 3:53.40 for the mile at the Prefontaine Classic. In that race, Murphy passed four runners in the final 100 meters and was the first American across the line. He's still not back to the form he showed in 2016 when he took bronze and ran 1:42.93 in Rio, but a win this week would once again place him atop the U.S. in this event.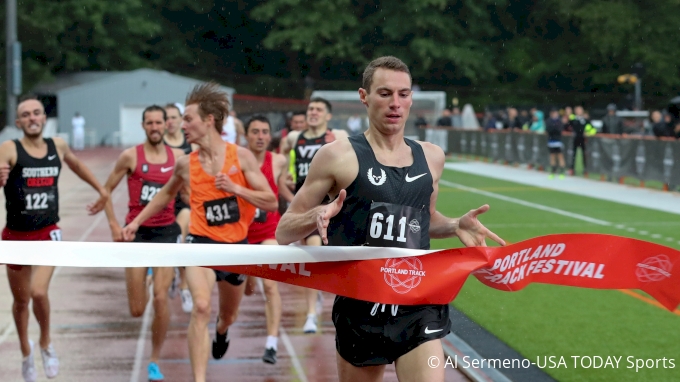 Al Zermeno/USA Today
What is the current status of Donavan Brazier?
Last year's outdoor champion hasn't raced since he was disqualified at the World Indoor Championships. That race was an ill-fitting end to what was a phenomenal season. Starting with his 1:45 at the Millrose Games, Brazier was on fire this winter. It's unclear why he hasn't raced yet outdoors, but even if this is just the starting point of his season it will be good to get a gauge on where one of the country's best (and youngest) 800m stars.
-What does Isaiah Harris have left in the tank?
The newly-crowned NCAA champion has had a long season, capped off by an upset victory over Michael Saruni in Eugene. The win was well-deserved after consecutive runner-up finishes for the Penn State junior.
And the question of what he has left after such a draining year of competing can probably be answered by how he performed last year at this meet. Harris, after a similarly taxing season, ran a personal best of 1:44.53 and placed second in 2017.
But each year's adaptation is different and entering the meet as an NCAA champion as opposed to NCAA runner-up can alter the equation. If Harris makes the final in Des Moines, it will be his 31st race of 2018.
How bout that national title finish from Isaiah Harris!? @Zay_800 ? pic.twitter.com/YeEViLzM54

— FloTrack (@FloTrack) June 9, 2018
Can Boris Berian get a confidence builder?
The 2016 world indoor champion didn't race at all in 2017 due to injury and he's had an inauspicious start to 2018. Berian ran 1:50 in his only appearance indoors and has finished two races outdoors, the best of which was a 1:48.84. He was entered at the Portland Track Festival but dropped out of the race after 400 meters. It's easy to forget that we are less than two years from the height of Berian's rapid rise.
At 25-years-old, he's already had a career's worth of ups-and-downs. A bad race this weekend won't mark the end, but a good race could indicate that he is trending in the right direction for the next Olympic cycle.
Are we overlooking Erik Sowinski again?
Yes. Sowinski is once again hiding in plain sight. He's run 1:45.07 this year, the second-fastest American time of the year behind Harris. Sowinski has been a consistent force for the United States since 2012 and in this field ripe with questions, steadiness might be the difference.
Men's 1500m: Can Centrowitz Reclaim The Throne?
First Round: Thursday, 3:55 PM CT
Semifinals: Saturday, 4:40 PM CT
Key Athletes: Robby Andrews, Matthew Centrowitz, Johnny Gregorek, Craig Engels, Drew Hunter, Ben Blankenship
There's plenty to dissect here. Last season was the first year of Centrowitz's professional career that he didn't have command of the event in the U.S.
Injuries slowed him in 2017 and he hasn't quite gotten back to 2016 form this year. His best marks of the year are a couple of 1:48 800s and a 3:53 mile. This year Centrowitz skipped indoors, usually a centerpiece for him, perhaps pushing back his timeline and leading to a later peak this summer.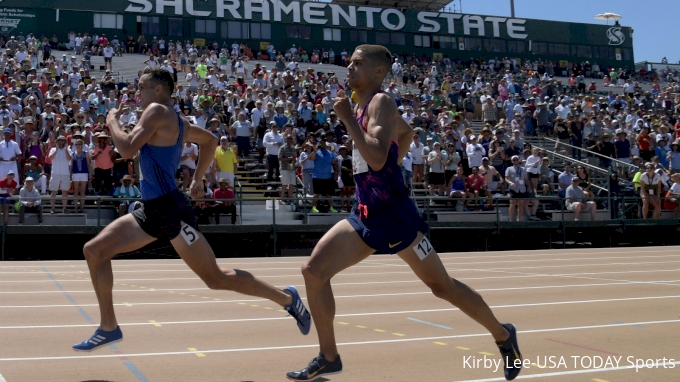 Kirby Lee/USA Today
Andrews unseated Centrowitz last summer and his 3:36.05 is the best performance of the American milers this year. Ben Blankenship, Johnny Gregorek, and Craig Engels all have made U.S. teams in the past. Gregorek's 3:36.95 in Los Angeles is the fastest among that group, but in a race as deep and hectic as this one, any of them have a kicker's chance. Drew Hunter is the youngest of the group and has strung together a solid 2018.
He set a lifetime best of 3:56.72 in the mile and ran for second-place finishes at the Stanford Invitational, Portland Track Festival, Drake Relays, and Prefontaine Classic International Mile.
Men's 3000m Steeplechase: Jager Goes For Seventh Straight Title
First Round: Friday, 3:15 PM CT
Semifinals: Sunday, 3:55 PM CT
Key Athletes: Evan Jager, Stanley Kebenei, Andy Bayer, Hillary Bor, Donn Cabral
Since he started competing in the steeplechase, Jager has never lost a U.S. title.
He's won six national championships in a row, dating back to the 2012 Olympic Trials. This year, like every other, he's left little reason to question whether he will be able to do it again.
His season best of 8:11.71 is 10 seconds better than the next American in 2018 and his lifetime best of 8:00.45 puts him on another tier than any other American. Jager is at a level where his only real competition comes in the Diamond League or World Championships—a level he's been at for six years. Anything less and he goes unchallenged.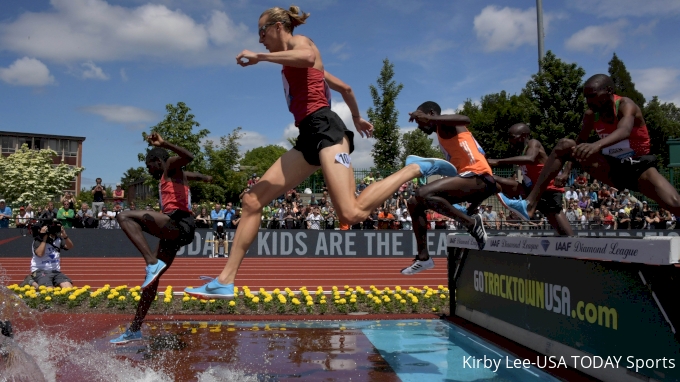 Kirby Lee/USA Today
The man 10 seconds behind Jager on the yearly season best list is Hillary Bor. Bor took seventh at the Prefontaine Classic, running 8:21.51. Andy Bayer posted two marks under 8:30 in the span of six days—an 8:29 in Eugene and an 8:26.66 at Rome.
On personal bests, Stanley Kebenei is the closest to Jager. Kebenei ran 8:08 last summer, a season that also featured a runner-up placing to Jager at USAs and a fifth-place finish at the World Championships. If he's on form, Kebenei is the best candidate to win the race behind Jager. But there's some question about what kind of shape he's in. Kebenei did not finish at the Prefontaine Classic and has only completed one track race this year: a 3:47.47 1500m in Portland two weeks ago.
After those four there are plenty of other names to watch including veteran Donn Cabral emerging pros Mason Ferlic, Josh Thompson, and Dylan Blankenbaker, as well as steeplers coming off the NCAA Championships like Andrew Gardner and Steven Fahy.
In short, this race should be another clear Jager victory. But what happens behind him could help sort out what the next two years will look like for American men's steepling.
Men's 5000m: Chelimo And Jenkins Tangle Again
Final: Sunday, 4:30 PM CT
Key Athletes: Paul Chelimo, Ryan Hill, Eric Jenkins, Hassan Mead, Grant Fisher, Riley Masters
Chelimo has a way of turning the formulaic into entertainment, so even though the stakes are lower at these U.S. Championships, this 5000m might turn into something interesting.
In his last three appearances at national championships, Chelimo has pulled off thrilling doubles and done some impressive some front-running. This outdoor season he's finished second on three separate occasions (in the 1500m at Payton Jordan, the two-mile at the Pre Classic, and in the Shanghai Diamond League) a fact that probably doesn't sit well with him.
He will go for his first victory of the outdoor season on Sunday afternoon in Des Moines against a stout field that features Eric Jenkins. Jenkins finished seventh in the Pre Classic two-mile but looked good closing out the Portland Track Festival 5000m by himself on June 10. Jenkins has finished one spot behind Chelimo in the last two U.S. Outdoor Championships, so these two do have a history together.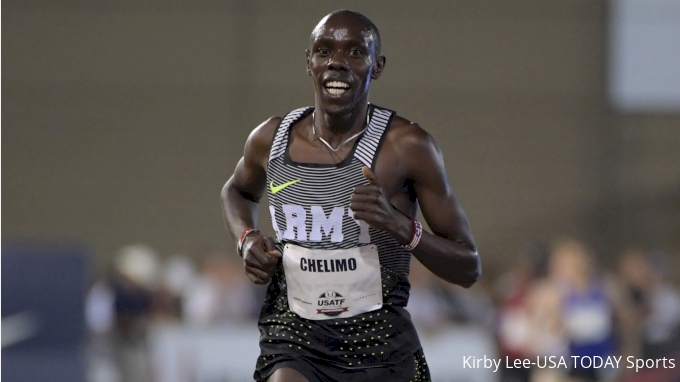 Kirby Lee/USA Today
Those two races played out in diametrically opposite ways. At the 2016 Olympic Trials, Chelimo finished 0.06 ahead of Jenkins for third place and the final spot on the Olympic team. In 2017, Jenkins was again behind Chelimo; this time, however, the race wasn't close and both men placed in the top three. In one of those front-running displays, Chelimo won the race in 13:08.62, while Jenkins took second in 13:15.74.
Hot weather has never deterred Chelimo, so even it's steamy on Sunday afternoon, expect Chelimo to make it honest. And expect Jenkins to give chase.
Ryan Hill and Riley Masters also are top entrants. Hill, the silver medalist at the 2016 World Indoor Championships, finished sixth in Pre Classic two-mile. Masters has the third-fastest time by an American this year—a 13:16.97 that he put up in an incredibly close 5000m at the Payton Jordan Invitational against Henrik Ingebrigtsen.
Hassan Mead is also capable of mixing it up. Between the last off-year, Mead has made every U.S. team in either the 5000m or 10,000m. But he struggled at the Stumptown Twilight last Friday, dropping out of the race with 600 meters remaining. He's yet to finish a 5000m race this year.
Men's 10,000m: Can Anyone Beat Kipchirchir?
Final: Thursday, 7:40 PM PT
Key Athletes: Shadrack Kipchirchir, Garrett Heath, Lopez Lomong
This race is light on star power, but that has less to do with the non-championship year and more to do with the fact that this is an event in transition for the United States. After lording over the event for a decade, Galen Rupp has fully embraced the marathon, leaving a hole. Leonard Korir, who made the last two U.S. teams in the 10,000m, also now looks focused on the roads.
Who does that leave?
Like Korir, Shadrack Kipchirchir finished in the top three at the U.S. Championships in 2016 and 2017. He's fully committed to the track, racing everything from a mile to the 10,000m in 2018. He's entered in Thursday's race and is a heavy favorite to take the title.
At the Payton Jordan Invitational 10,000m, one of the year's only fast 10,000m races, Kipchirchir took the victory in 27:39.65. He has the ability to run fast from the gun or, if the race slows down, to kick hard in the final 800 meters.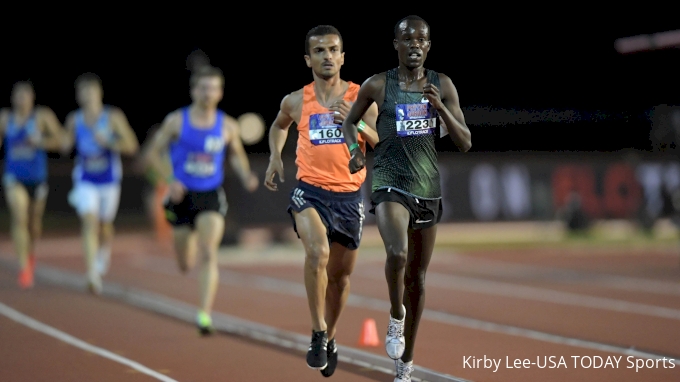 Kirby Lee/USA Today
The two biggest challenges to Kipchirchir in Des Moines come from veterans who are new to the distance. Garrett Heath made his debut at the Payton Jordan Invitational. Heath ran 27:56.11 for fourth—a promising start to the distance for the 32-year-old who has excelled at every distance and on every surface. But Heath has never made an outdoor team for the U.S. Heading into the 2019/2020 cycle, the 10,000m might be his best path to finishing top three in the U.S.
The same can be said for Lopez Lomong, whose career parallels Heath's in many ways. They are only one year apart and both spent time in the 1500m before moving up in distance. Lomong, of course, has made Olympic and World Championships teams.
But now he's in a similar predicament as Heath and has decided to make the move up in distance. Lomong's lone 10,000m finish came at the Stanford Invitational at the end of March. He finished second in 28:21.37.