IAAF World U20 Championships Tampere 2018
13 Can't-Miss U.S. Athletes At U20s, Plus 6 More Worldwide
13 Can't-Miss U.S. Athletes At U20s, Plus 6 More Worldwide
The U20 World Championships kick off on Tuesday. Check out some of the names to watch!
Jul 9, 2018
by Cory Mull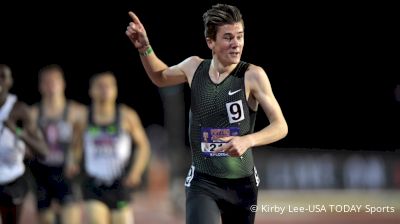 Unlock this video, live events, and more with a subscription!
Get Started
Already a subscriber? Log In
We're one day away from the start of the World U20 Championships in Tampere, Finland, which will take place from July 10-15.
For some American athletes, it will be their first entry into an international race and their first time in a Team USA jersey. For others, it will be just another shining example of their talent and potential at the international level.
But there's no arguing how important this competition is.
With worldwide respect on the line and gold medals up for grabs, the U20 Championships will be 2018's final blowout to culminate the spring season.
Canadian subscribers can watch the 2018 IAAF World U20 Championships LIVE on FloTrack!
Check out our preview below for some of the best athletes to take center stage in Finland.
Event: 100, 4x100
School: American Heritage (FL) graduate/Auburn University signee
Breakdown: The American Heritage graduate and recently minted Gatorade National Track and Field Athlete of the Year has one more objective before he closes out his high school career. Schwartz hasn't lost a single race at 100 meters in 2018, and he doesn't want to start here.
The current U20 leader at the distance will go up against the No. 2 U20 athlete at 100m, Thando Dlodlo of South Africa, and the No. 4 and 5 ranked athletes, Jake Doran of Australia and Thembo Monareng of South Africa. Schwartz's wind-legal 10.09 from the Great Southwest Classic stands as the world U20 leader at the moment, but Dlodlo has the No. 2 (10.11) and No. 4 (10.15) fastest times otherwise. Doran (10.15) and Monareng (10.18) aren't far behind, either. Ohio State's Eric Harrison, USA's other entrant, enters with a top time of 10.26.
A lot can happen in a race like this, but look for Schwartz to culminate his career with one show-stopping finish in Finland.
Event: Triple jump, Long jump
School: University of Georgia/Mansfield Lake Ridge (TX)
Breakdown: Fresh off her breakout season with the University of Georgia, Davis is predicted to win the U20 long jump with her wind-legal 6.71 meter attempt from USA Juniors. In fact, Davis, last year's Pan American Junior Champion, has the top four marks at the world U20 ranks in 2018 alone. So it would take a mountain to beat her in Finland. However, another American might place a close second.
Oddly enough, Moore has a better shot in the long jump than she does the triple jump. That's ironic, considering the triple jump is where Moore, who just finished her junior season at Mansfield Lake Ridge High School (TX), flourished in 2018 and captured a remarkable all conditions jump of 45-4.75 at the Texas state championships in May. In the months since, though, Moore has been working through minor adjustments--and trying to get 100-percent healthy--as she looks to break through again. She posted her third best jump of 2018 at the USA Junior Championships at 43-4, but Moore will have to do much better to medal in Finland. In the long jump, she's ranked No. 4 and has a best of 21-0.25 on the season.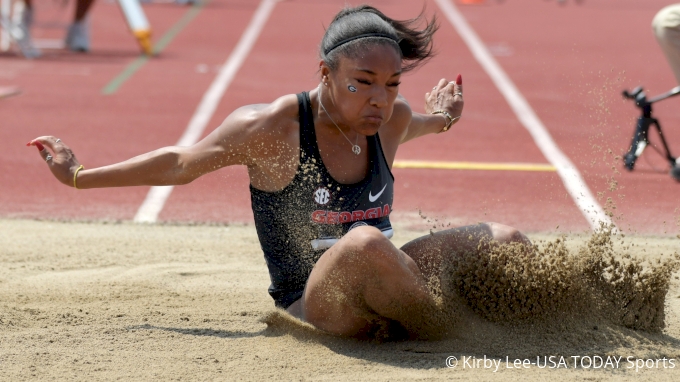 Event: 800m
School: Texas A & M University/Bolles School (FL)-Stanford signee
Breakdown: The American distance combo could battle it out at the finish, just like USA Juniors. Historically speaking, Watson has the edge in experience. The Texas A&M freshman is coming off an NCAA Championship and ran 2:00.65 in Switzerland last year against senior competition, a year in which she posted three times at 2-flat. Two years ago, Watson also earned a U20 title in Poland, racing to a win in 2:04.52, and four years ago she won a World Youth Championship in 2:03.54.
But hey, races are races, and history means little if the collective pace of this year's field is much faster. Collier, ranked No. 2 in the world at U20, is a big reason why. The recent Bolles School (FL) graduate and Stanford recruit went toe-to-toe with Watson in the USA Juniors final and finished second in 2:01.66. She ran a career best of 2:00.85 at the Music City Distance Carnival, though, and was third at the Pan American Junior Championships a year ago. Don't be surprised if Collier puts some pressure on Watson early and tries to go for an all-out kick in the final 50 meters.
Contenders alongside Watson and Collier include Ethiopia's Diribe Welteji, who owns the No. 3 time at U20 in 2:00.89, and Hirut Meshesha, who owns the No. 5 time at 2:01.16. Australia's Keely Small, who ran 2:00.81 at the Gold Coast Games, was not eligible for U20s and will not be competing.
Event: 800m
School: Bishop Shanahan (PA) graduate/University of Oregon signee
Breakdown: Finland will be a fine opportunity for Hoey to go after the second sub-1:48 performance of his prep career, if not an all-out effort for the high school national record. Hoey has run 1:48 three separate times in 2018, and has said that U20s will give him the opportunity he's been craving.
Can Hoey surpass Michael Granville's national record of 1:46.45, which has stood since 1996? He'll have to really work for it. The Oregon signee and USA Junior champ enters the U20 field ranked No. 12 overall with a 1:48.37, while Ethiopia's Tadese Lemi enters as the prohibitive favorite with his 1:46.00 clocking from earlier in March.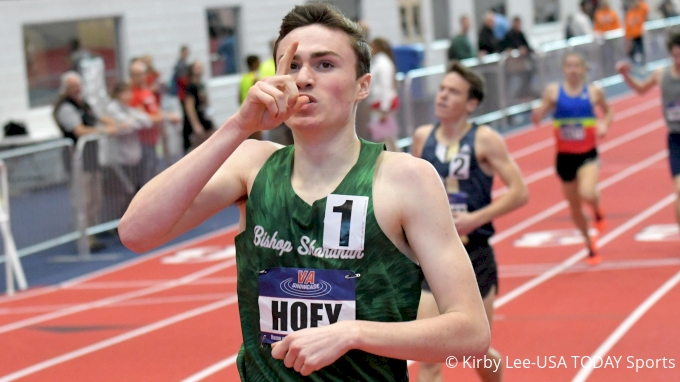 Event: 200, 4x100
School: Ohio State University/Hinds Community College
Breakdown: Jamaica's Christopher Taylor, who owns the top two 200m times worldwide in the U20 ranks, opted for the 400m, which leaves Harrison as the favorite in the field after his 20.39 from the Big Ten championships in May. He's not guaranteed anything, though. Behind the Buckeye stands South Africa's Thando Dlodlo, who comes in with a best of 20.41--he's also trying to knock off Anthony Schwartz in the 100m.
Nobody should sleep on Meyers, either. The Michigan native finished his first year with Hinds Community College and won two national titles over the indoor and outdoor season, including an all conditions 20.02 in May. Before that career best, he ran a wind-legal 20.62, which is No. 15 worldwide at U20.
Event: 400mH
School: Wausau West (WI) junior
Breakdown: Jaworski has run this distance just three times in her career, but she enters the U20 ranks with a real shot to medal. She's ranked No. 7 in the field with her US no. 1 of 57.63 from USA Juniors--just behind LSU's Jurnee Woodward--and could put together a solid race. In a lot of ways, it was incredible that Jaworski qualifed in the first place--beating out Masai Russell, who was third in the 400mH last year at the Pan American Junior Championships--so the fact that she's in this race should say something.
She's also still in high school, with one more year left at Wasau West. No one is expecting Jaworski to go after Sydney McLaughlin's national record of 53.82, but if the Wisconsin native can push under 57 seconds, she would be one of just six other to have accomplished that feat all-time.
Event: 110mH, 400mH
School: University of Florida
Breakdown: It will take quite the uphill climb for Poole to challenge South Africa's Sokwakhana Zazini, who owns the No. 1, 2, 4 and 5 times worldwide in the U20 rankings, including his best of 49.32 from March of his year--over the senior height--but the Florida athlete is in contention. His 49.71 from USA Juniors, his first under 50 seconds, stands as the No. 3 best time in the U20 ranks. Zazini, however, has dipped under 50 seconds five times previously. If nothing else, Poole could be pulled along and if the stars align, could give Zazini a run for his money. Poole is also ranked No. 7 worldwide at the U20 ranks in the 110mH, which stands behind just two other athletes-LSU's Damion Thomas owns six times in the top seven.
Event: Heptathlon
School: Valor Christian (CO) junior
Breakdown: The American record holder with 5,798 points, Hall still isn't guaranteed a medal here. She enters ranked eighth overall and has the 10th best mark worldwide across U20 performances. But the Valor Christian (CO) athlete has put down two impressive efforts over the last month--including her win at the USA Junior Championships with 5,660 points--and a half and certainly will be in contention for a big place here.
Event: Javelin
School: Olathe North (KS) graduate/Duke University
Breakdown: Ranked seventh among the field at U20s, Baker has the potential to land on the podium with a major throw. Just a few weeks ago, the Kansas native threw an absolute bomb at the American JavFest in Pennsylvania, landing a US No. 3 all-time throw of 180-10. That would put her in real contention for a title at U20s.
Event: 100m
School: University of Southern California
Breakdown: Terry has twice gone under 11 seconds in 2018, including a wind-legal 10.99 at the Mt. SAC Relays in April. Then she busted out a 10.96 (+2.6) at the Pac-12 Championships, winning her first conference championship, and followed with a third-place bid at the NCAAs about a month later. She owns three of the top four marks worldwide in the U20 ranks, including the top time overall, and enters as the favorite to win. If she gets out of her blocks well and runs her race, Terry shouldn't be challenged.
Event: Pole Vault
School: Lafayette (LA) graduate/Louisiana State University signee
Country: Sweden
Breakdown: Hands down, he's the best athlete in the field and its likely victor. He's cleared a height of 19-5.5 in 2018, has won one Diamond League competition and placed second in another, and will be one of the main attractions at the U20 championships.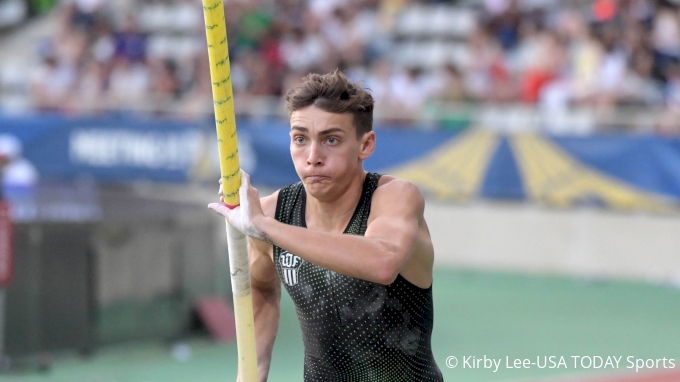 Event: Decathlon
School: North Allegheny (PA) graduate/University of Southern California signee
Country: Puerto Rico
Breakdown: This might be the only time we see Owens in a Puerto Rico uniform. But the future Trojan is hoping for a big performance. He's ranked 10th in the field, though if things go his way, he could make a bid for a medal.
Event: 1500m
School: Villanova University signee
Country: Canada
Breakdown: The Brooks PR winner at 2-miles (9:54.40), she enters ranked 13th in the field with a time of 4:17.93. The Canadian could sneak into medal contention, though.
Event: 110mH
School: Louisiana State University freshman
Country: Jamaica
Breakdown: Thomas recently tied the World Junior Record at the junior height (39-inches) and enters the 110mH as the clear favorite, owning six of the top seven times at the U20 ranks. He finished third at the NCAA championships.
Event: 1500m, 5K
Country: Norway
Breakdown: Entered in two events, he will likely go after a win in the 1500m with a very strong PR of 3:36.06--though the field is absolutely stacked. Meanwhile, he'll hope to stick with the lead pack in the 5K. He owns a 13:35.84 at the distance, which is a European best at U18. Like Duplantis, he is one of the stars of the U20 Championships.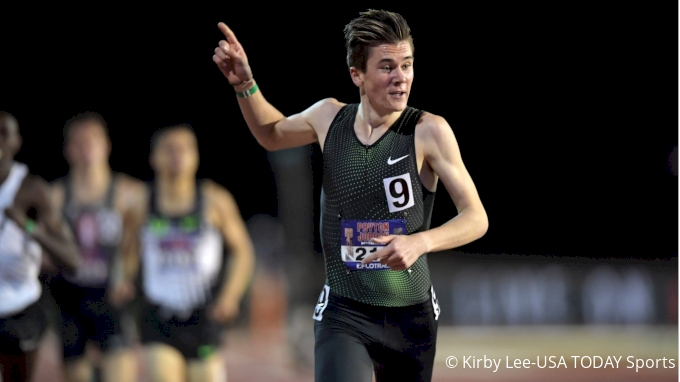 Event: 100, 200, 4x100
School: Oakland Park Northeast (FL)
Country: Jamaica
Breakdown: The World Age Group record holder for 15-year-olds at 100m should dial up for a big performance at U20s. Months ago at the CARIFTA Games, Williams walked away with three gold medals in the 100m, 200m and 4x100m and looked like Jamaica's next big talent in the sprints. But U20s will offer her biggest test yet. Williams isn't guaranteed gold and will have the toughest fight for gold in the 100m, where she will face American Twanisha Terry for the right to be named fastest young sprinter in the world for 2018. While Williams went a wind-legal 11.13 in March, she hasn't gone under 11.20 since while Terry dropped a wind-legal, sub-11 during her NCAA season. Williams will also feature in the 200m, and will likely contribute to Jamaica's 4x100 team.