2018 Nuttycombe Wisconsin XC Invitational
NAU Tests Themselves Against Portland, Iowa State At Nuttycombe
NAU Tests Themselves Against Portland, Iowa State At Nuttycombe
The top-ranked NAU Lumberjacks get their first test of the season at Friday's Nuttycombe Wisconsin XC Invitational.
Sep 26, 2018
by Kevin Sully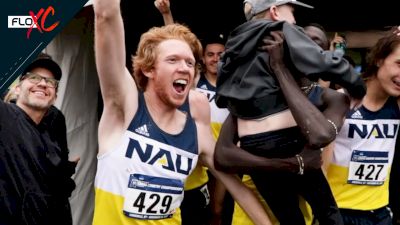 NAU begins their journey for a third straight men's cross country championship with more answers than questions. Experience, depth and an injection of highly talented freshman--the Lumberjacks have all of it.
Matthew Baxter and Tyler Day are back for their senior seasons after finishing second and third at last year's NCAA Cross Country Championships. Peter Lomong, Geordie Beamish, Luis Grijalva and Blaise Ferro make-up a strong middle of the lineup that is capable of packing multiple runners in the top 30 at the NCAA Championships. Then there's Brodey Hasty and Ryan Raff, two freshmen who have incredibly high ceilings that can make up for any deficiencies among the returners.
WATCH THE 2018 NUTTYCOMBE WISCONSIN XC INVITATIONAL LIVE ON FLOTRACK
NAU, and their unambiguous strength, have all the pieces a top-ranked team going for a three-peat should possess. Friday at the Nuttycombe Wisconsin XC Invitational they will take on a field of 15 top 25 ranked teams. If there are any holes or vulnerabilities in the Lumberjacks roster, this first true test of the season in Madison should reveal it.
Testing NAU will be four other teams ranked in the top seven in the nation.
Friday will be the first time the third-ranked Portland Pilots will run their top runners. Unlike NAU, Portland's best have yet to compete this season. Emmanuel Roudolff-Levisse (ranked 9th in the FloXC individual rankings) and Noah Schutte (#22) will be debuting.
Conventional wisdom holds that they might be a bit rustier than teams that have already raced this year, but after seeing their B team take down Oregon last week, Portland should be ready to live up to their ranking on Friday.
Unlock this video, live events, and more with a subscription!
Get Started
Already a subscriber? Log In
Like Portland, Iowa State (#4) has a strong duo that can carry them to a top finish on Friday, and again at the NCAA Championships. Edwin Kurgat (#8) and Andrew Jordan (#13) are both juniors and both have been a bit overlooked in their careers.
Jordan took 15th at the NCAA Cross Country Championships last year, while Kurgat placed seventh in the 5000m at the NCAA Outdoor Championships and beat all the entrants from BYU and Alabama. Behind them is an experienced group that returns six of the seven men from a team that placed seventh at nationals last year.
Alabama's senior trio of Vincent Kiprop, Gilbert Kigen and Alfred Chelanga is well known. But Friday marks the debut of a runner that has the potential to lift the seventh-ranked Crimson Tide onto the podium in November.
Freshman Noel Rotich comes to his first season in the NCAA with an 8:52 3000m steeplechase personal best that he ran at altitude in Eldoret. If he's anywhere near Kiprop and Co. then Alabama's floor is very high, even if they don't have a solid fifth runner.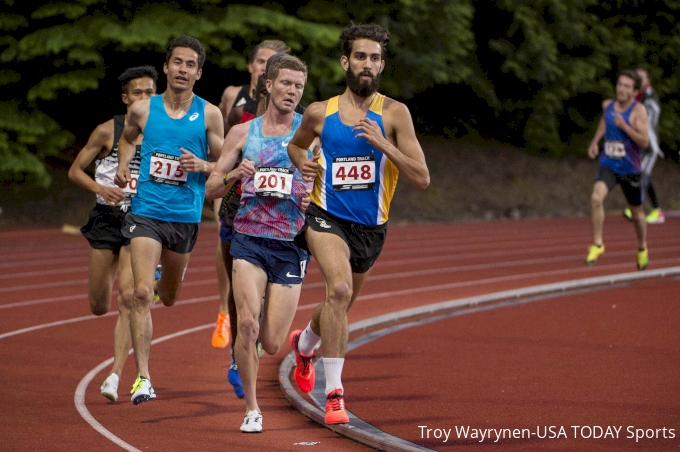 Morgan McDonald at the 2017 Portland Track Festival
Depending on team tactics, it's likely the individual winner emerges from one of the teams mentioned above. But goals in early season meets aren't uniform and some coaches will no doubt urge restraint to their top runners.
The meet features two other top 10 individuals. Wisconsin senior Morgan McDonald (#6) is expected to lead the ninth-ranked Badgers on their home course. McDonald redshirted last season and competed in only one race all academic year for Wisconsin (a 10th place finish in the 5000m at the Big Ten Outdoor Championships).
But that doesn't tell the complete story for McDonald. In the lead up to the Commonwealth Games in February, he ran 13:19 in the 5000m. Only one runner in the NCAA (Justyn Knight) ran faster in 2018.
Junior Joe Klecker (#9) is forecasted to be the top runner for sixth-ranked Colorado. Klecker redshirted last spring, but has a personal best of 13:30 in the 5K and a 28th place finish from the 2016 NCAA Cross Country Championships.