2018 DI NCAA XC Championships
Deep Field Tries To Take Down New Mexico, Kelati Goes For First Title
Deep Field Tries To Take Down New Mexico, Kelati Goes For First Title
New Mexico is aiming for their third title in four years, but they have no room for error with Oregon, Colorado, Boise State and others close behind.
Nov 15, 2018
by Kevin Sully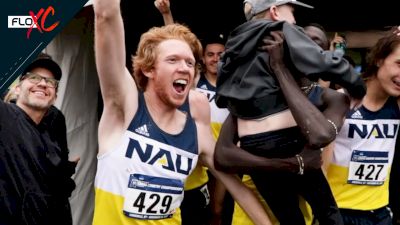 It didn't take long for the narrative of the women's NCAA cross country season to shift. New Mexico entered the fall with three of the nation's best runners, high profile transfers, and a clear line to their third team title in four years.
At the first meet of the year, sophomore Weini Kelati and junior Ednah Kurgat finished second and third, while senior Charlotte Prouse took seventh. But things got complicated from there. New Mexico's fourth and fifth runners were farther back than expected and the Lobos placed third at the meet behind Colorado and Boise State. Early-season losses aren't unheard for New Mexico (and are long forgotten after so many postseason victories), but the third-place finish did signify that this fall wouldn't simply be a coronation.
Watch The 2018 NCAA DI XC Championships Live On FloTrack
Each week of the season new title contenders jumped on board. At the Nuttycombe Invitational, Colorado and Boise State displayed the depth and the superstars to create problems for the Lobos.
Two weeks later at the Pre-Nationals, Arkansas took down Oregon with a lineup bolstered by freshman Katrina Robinson that has four All-American candidates.
During conference weekend, Oregon rebounded from their defeat at Pre-Nationals and beat top-ranked Colorado.
Meanwhile, Villanova was quietly compiling a great season. The Wildcats were fourth at Nuttycombe (behind Colorado, Boise State, and New Mexico) before dominating at Big East and Mid-Atlantic regionals.
Total it all up and there are now six teams who can legitimately stake a claim at the national title at Saturday's NCAA Championships in Madison, Wisconsin.
New Mexico has unquestionably the best top three in the nation. It wasn't enough to get them the win at Nuttycombe, but they haven't lost a race since, winning their Pre-Nationals race, the Mountain West Conference Championships, and the Mountain regional. The Weini Kelati, Ednah Kurgat, Charlotte Prouse trifecta should all finish in the top 15 on Saturday.
Kurgat has had a bit of an odd year—going from an undefeated 2017 season to a year where she hasn't won a race. That's a result of being on the same team as Kelati. The sophomore was seventh last year and has moved into a whole new level this year.
But the questions for New Mexico are twofold: Who will be their fifth runner and when will they cross the line? Emily Martin, Sophie Eckel, and Hannah Nuttall have all been in that spot at least once this fall. Martin, a transfer from Creighton, was planning on redshirting this year but raced at the conference meet with hopes that she could shore up the lineup for New Mexico. Last year at the NCAA Championships, she finished one spot behind New Mexico's fifth runner.
Their 1-5 spread will be the biggest of all the contenders (in part because of how fast Kelati is, but also because of their lack of depth) and will tell the story of the meet. A gap under 80 seconds (they were at 77 last year) and New Mexico should be fine. Anything larger and it begins to get dicey.
Oregon's last visit to Madison didn't go well. But their second-place finish to Arkansas at Pre-Nationals was their only slip-up. Led by Jessica Hull, who won her race at Pre-Nationals and finished second at Pac-12s and West regionals, the Ducks are once again in the conversation for a national championship.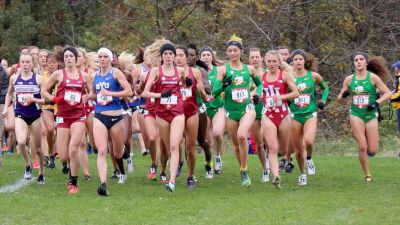 Unlock this video, live events, and more with a subscription!
Get Started
Already a subscriber? Log In
That didn't look likely a few months ago. Coaches Andy and Mauricia Powell left for the University of Washington ushering in a summer exodus from the program. All-Americans Katie Rainsberger and Lilli Burdon followed their coach to Seattle, depleting the Oregon roster. But new coach Helen Lehman-Winters brought two All-Americans of her own from the University of San Francisco in Weronika Pyzik and Isabelle Brauer. If the season thus far is any indication, Oregon got the better of the swap.
Aside from Hull, the biggest plus for the Ducks this year hasn't come from one of the transfers. Susan Ejore, who ran the 800m and 1500m on the track, was a surprise sixth at Pac-12s and third at regionals. Pyzik was fourth at the Pac-12 Championships and seventh in the West. If she's close to her fifth-place finish last year for San Francisco, then the Ducks are in a great spot.
Boise State follows a similar pattern as Oregon with a star up front and a solid two through five. After their second-place finish at Nuttycombe, they didn't race again until their conference meet. There, they finished two points behind New Mexico. At regionals, they finished five points behind Oregon.
"After the last couple times, karma is in our favor," Ostrander said of the close finishes.
Colorado cruised through their regional meet, crossing the finish line literally holding hands. Dani Jones is a guaranteed top-10 finisher and Makena Morley could join her as a single-digit point scorer. Sage Hurta was Colorado's third runner in the Nuttycombe victory, but was 28th at Pac-12s and didn't race at regionals.
Colorado's season was a bit jumpy (at least from a rankings perspective). They shot to the top after the Nuttycombe upset, raced a B team at Pre-Nationals, dropped after finishing second to Oregon at their conference meet, and then held steady after qualifying behind New Mexico at their regional. If the September version of Hurta is on the line on Saturday, Colorado's odds increase. If not, someone from their pack the will need to bridge the gap between Colorado's second and third runners.
Unlock this video, live events, and more with a subscription!
Get Started
Already a subscriber? Log In
Based on personal bests, Arkansas wouldn't seem to figure into the national title picture. But their mixture of super freshman Katrina Robinson and a core of Taylor Werner, Lauren Gregory, Carina Viljoen, and Sydney Brown has made a winning combination this season.
Robinson took second at Pre-Nationals, the first sign that Arkansas was having a special day. The Razorbacks put four women in the top 10 to beat Oregon by 20 points. The rest of their season went to form as they racked up big wins and low scores at their conference and regional meets.
"This year there's a lot of parity. You could be anywhere one to 10 on any given day," Arkansas coach Lance Harter said after Pre-Nationals.
The more parity the better for Villanova. The Wildcats were fourth at Nuttycombe before winning the Big East conference and Mid-Atlantic region titles. They've had a different top three in all of their big meets this year—Nicole Hutchinson at Nuttycombe, Caroline Alcorta at Big East, and Rachel McArthur at regionals. Their top five is rounded out by two freshmen, Taryn O'Neil and Lydia Olivere. Both have run well this year but will need to keep their composure in the biggest NCAA race of their young careers.
Kelati, Kurgat Try To Keep The Individual Title In Albuquerque
The hunt for the individual title parallels the team race. Most of the top teams have individuals capable of winning it all (Kelati/Kurgat for New Mexico, Jones for Colorado, Hull for Oregon, Ostrander for Boise State).
Kelati has to be considered the favorite from that group. She's ripped off three straight winning performances over Kurgat and the most recent races haven't been close. With a 6000m race, neither woman wants a slow pace, especially with 1500m runners Hull and Jones looming.
Or, put more succinctly by New Mexico coach Joe Franklin this week on a New Mexico athletic department podcast, "You don't want to give everybody a shot."
Kelati's lone loss on the season came in her season debut when Wisconsin's Alicia Monson stuck on her shoulder until she flew past Kelati in the final half mile. Monson hasn't shown any signs of slowing down this year since that race. She won the Big Ten Championships and the Great Lakes Regional. If the race unfolds the same way as it did at the end of September, there's no reason why Monson couldn't win again.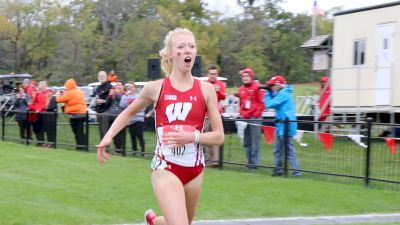 Unlock this video, live events, and more with a subscription!
Get Started
Already a subscriber? Log In
Instead, Kelati will need to alter the type of race that is run. A fast pace from the gun would seem to ensure that. Is this risky? Absolutely. But it's Kelati's best chance and the presence of Kurgat means she won't be going it alone. New Mexico's mantra, as echoed by Franklin and Kelati this year, is to "just go run with your friends." That's precisely what they will do on the biggest stage of the year.
Monson's last four weeks demonstrated that the Nuttycombe win was far from a fluke. Her track personal bests don't match up to others in this field, but that hasn't stopped her so far. After the Nuttycombe upset she was hesitant about considering herself among the nation's best. Six weeks later, she's confident she belongs.
"I do know that I am able to compete with those girls and just bring it at that time," Monson said after the Big Ten Championships.
Jones and Hull finished 1-2 at the Pac-12 Championships and have range far beyond the 1500m. Certainly, they stand to benefit if the race starts conservatively though they are top-five candidates in whatever form the race takes on.
Ostrander's season started off subtly with a fifth-place finish at Nuttycombe and a fourth-place run behind the New Mexico trio at the Mountain West Conference Championships. At the West regional, she looked fresh and ready, bursting away from the pack and cruising to a 13-second win. Regional results aren't always a great predictor, but given Ostrander's resume, it served as proof that she's ready to run fast in Madison.
Dorcas Wasike of Louisville was runner-up in the 10,000m at the NCAA Championships in June. She won the Southeast region and has won all but one of her races this fall. That race at Pre-Nationals, she finished third behind Kelati and Kurgat. The gap from her to Kelati was large enough (22 seconds) that it would take some significant changes over the past four weeks to see her winning the race. But expect Wasike to be in a large group of women along with Stanford's Elise Cranny and BYU's Erika Birk-Jarvis aiming for a top-10 finish.