Tara Davis Says Georgia Not Releasing Her To Transfer
Tara Davis Says Georgia Not Releasing Her To Transfer
Sophomore hurdler and jumper Tara Davis is transferring from the University of Georgia.
Dec 19, 2018
by Kevin Sully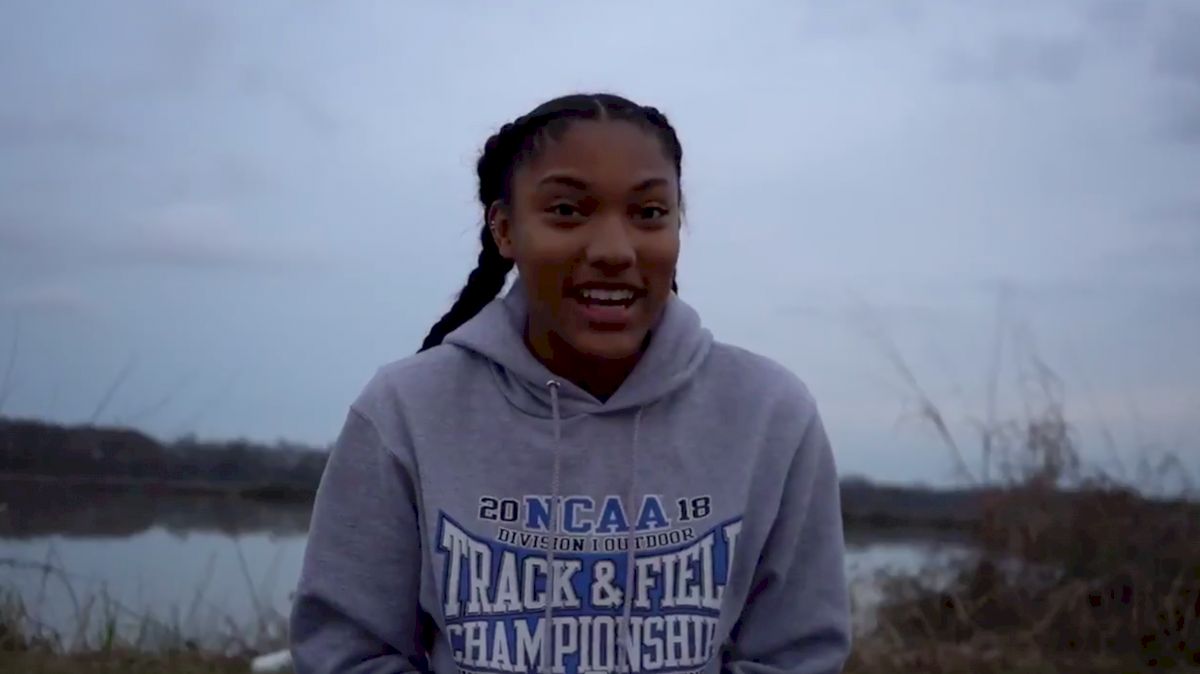 Update (Dec. 18): All-American jumper/hurdler Tara Davis released a video on Tuesday evening saying that she has not transferred to Texas, and that the University of Georgia has not yet released her to pursue other schools. Davis' former coach at Georgia, Petros Kyprianou, tweeted last week that the world junior record holder was headed to Texas, but in the minute-long video posted on Davis' Twitter account, she refutes that assertion.
I am currently not allowed to compete this track season. I need your support as I appeal University of Georgia and coach Petros' decision not to release me to run for any other NCAA university this 2018-2019 season. pic.twitter.com/LSmN74wrqh

— Tara Davis (@tar___ruh) December 19, 2018
In the video, Davis says that she only signed a scholarship aid document last week so that she could be on campus at Texas during a dead period in between semesters. Davis also claims that she has not formally signed to compete for the Texas track and field program, and that she is currently ineligible to compete in the NCAA during the 2018-2019 track and field season. Davis says she is appealing the decision.
We have reached out to Georgia for comment on the situation.
Update (Dec. 13): Georgia head coach Petros Kyprianou announced that Tara Davis is transferring to Texas, though she has yet to personally respond with her official plans for the future.
I would like to take a moment and thank @tar___ruh Tara Davis for her contributions to our program the last year and a half. She has had a great fall training and looks in an amazing shape. Best of luck at the University of Texas!

— Petros Kyprianou (@petrosdeca) December 13, 2018
On Dec. 7, the world junior record holder tweeted she was leaving the University of Georgia in the midst of her sophomore year.
I just want to say thank you to The University of Georgia for the last year and a half. I was able to accomplish so much in such little time. Georgia will always be apart of my heart. I hope everyone respects my decision on leaving and supports me through this journey. pic.twitter.com/HD4nxJtQJL

— Tara Davis (@tar___ruh) December 7, 2018
On Instagram, Davis said she hasn't decided where she will transfer to, and hasn't yet personally responded to her former coach's announcement.
The hurdler and horizontal jumper was part of the Bulldogs' NCAA championship team in the indoor season.
In that meet, Davis placed third in the long jump and sixth in the 60m hurdles. Her best performance, however, came in the semifinals of the 60m hurdles when she ran 7.98 seconds to set the world junior record.
Outdoors, Davis was fifth in the long jump and made the semifinals in the 100m hurdles at the NCAA Championships. Georgia placed a close second in the team competition. Later in the summer, Davis won the U.S. junior title in the long jump and went on to take the bronze medal at the World U20 Championships in Finland.
Davis' transfer also means that Georgia will enter the 2019 indoor season missing all three members of their long jump podium sweep from last March. Keturah Orji graduated in the spring after a career that included eight individual NCAA titles. Kate Hall, the winner of the indoor long jump competition, turned pro in the summer, forgoing her final year of eligibility.