Asbel Kiprop Banned Four Years For Doping Violation
Asbel Kiprop Banned Four Years For Doping Violation
The former 1,500m Olympic and World champion from Kenya cannot compete until 2022.
Apr 20, 2019
by Lincoln Shryack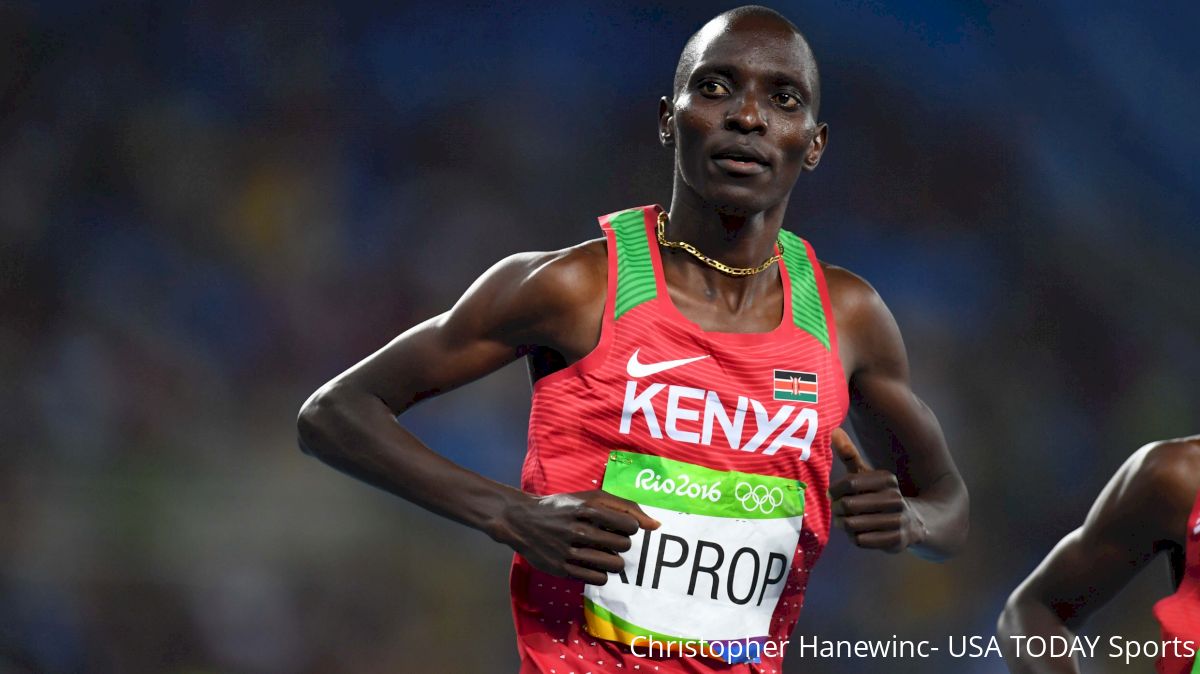 Former 1,500m Olympic and World champion Asbel Kiprop of Kenya has been banned four years for a doping violation, the IAAF's Athletics Integrity Unit (AIU) announced on Saturday. The 29-year-old Kiprop tested positive for EPO in a out-of-competition test in late 2017, and was provisionally suspended from competition on February 3, 2018.
The runner's ban is retroactive to that date and prevents him from competing until at least 2022. In effect, this ruling will likely end the career of the 2008 Olympic champion, who was awarded gold in Beijing after Moroccan Rashid Ramzi was stripped of his title for doping.
Less than three weeks after his initial suspension, Kiprop's 'B' sample tested positive, which set off a lengthy legal process between the athlete's lawyers and the AIU.
Kiprop has continually denied deliberately injecting the banned substance, instead offering up the theory that his sample was tampered with by anti-doping officials who sought to extort him for money.
The middle distance runner claimed that the officials asked for money without naming an amount or purpose, which he paid without question. Kiprop later theorized that the money was a bribe relating to his test and that his sample was corrupted as a result of him not providing enough money. The AIU, however, was unable to find any evidence that such a conspiracy took place.
"However, although the Panel expressly invited the Athlete to explain how the demand for payment (and its satisfaction) could have caused the Adverse Analytical Finding, he was unable to provide such explanation and again the Panel was unable itself to conceive of one. The link remained missing," the AIU's decision read.
Kiprop's lawyers offered up myriad explanations for the positive test in the legal process to prove his innocence— claiming that the EPO existed naturally in Kiprop as a result of hard training, was a result of a drug interaction between an antibiotic and two other medications, was spiked, and that protocol was violated in the handling of the sample.
The AIU rejected all of these theories and Kiprop was unable to prove his innocence.
Kiprop can appeal the decision.
As it stands now, this entire ordeal greatly damages the legacy of one of the greatest 1,500m runners in world history. Kiprop won three straight outdoor world titles from 2011 to 2015, the legitimacy of which will now surely be the subject of speculation. The Kenyan never tested positive before 2017, but his sterling career has no doubt been muddied by this situation.
Kiprop is the third-fastest man in history with his 3:26.69 PB from 2015.