DI Men's XC Championships Could Soon Move To 8k
DI Men's XC Championships Could Soon Move To 8k
A huge shakeup is being considered for NCAA men's DI cross country.
Apr 22, 2019
by Lincoln Shryack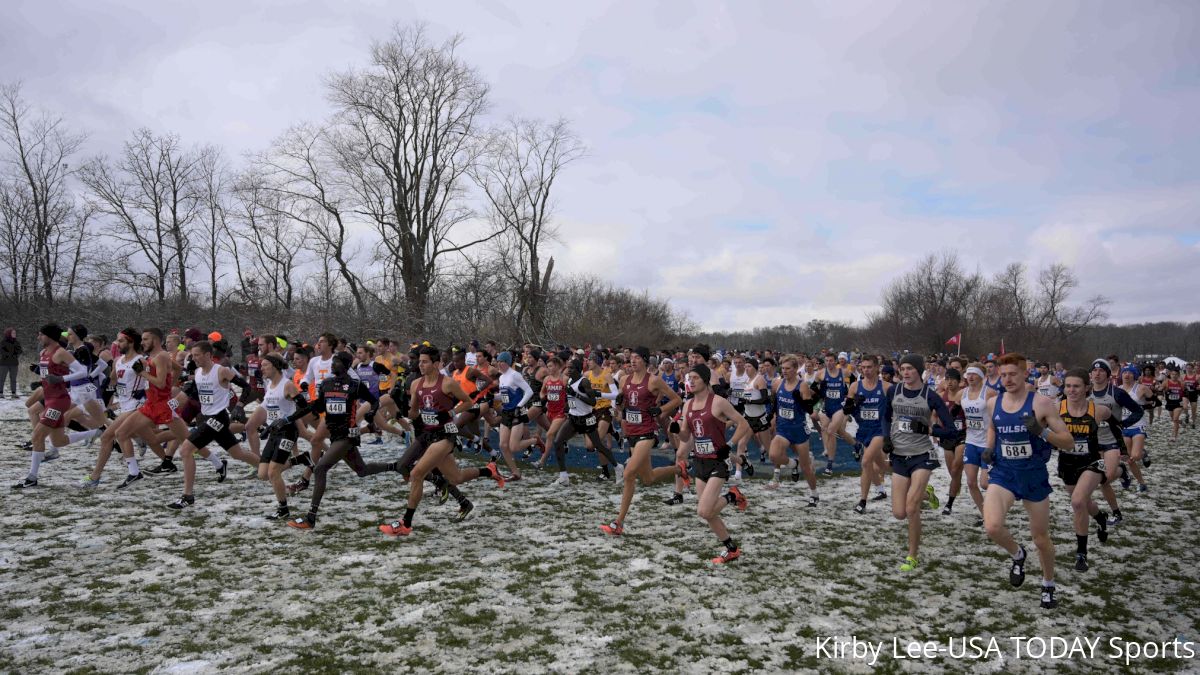 A major change could be coming to NCAA DI men's cross country in 2020 as the Division I Track and Field and Cross Country Sport Committee is recommending a proposal to switch the championship distance from 10,000m to 8,000m.
The committee met early last month ahead of the 2019 NCAA Indoor Championships, where various changes to the sport were proposed. It was at this meeting where lowering the DI men's championship distance to 8,000m for regionals and nationals was recommended, as the committee is seeking to streamline the distances of regular season and postseason competition.
As it is now, almost all regular season races— including conference championships— are contested at 8,000m before moving up to 10,000m for regionals and nationals. With this potential move, the committee seeks to eliminate the discrepancy between regular and postseason races.
If approved, the effective date for the switch would be August 1, 2020. It is not yet clear when or if the change will be made official, but from here the proposal goes to the Competition Oversight Committee to make a final determination.
However, a collection of Division I cross country coaches are mounting a resistance to the change. Oklahoma State's Dave Smith and more than 20 other coaches sent a letter to the Sport Committee urging a reconsideration on the proposal. The coaches felt blindsided— many were unaware that such a change was on the table until recently—and are unhappy that this significant shift was proposed without their input.
Many of these coaches also do not agree with the rationale behind the change since the current format has been in place for so long. With their efforts, the coaches included in the letter are hoping that the NCAA Sport Committee will consider pulling this proposal from their list of recommendations to the Competition Oversight Committee. At the very least, they are seeking a delay on any decision so that more voices can be heard.
The NCAA DI men's cross country championship race has been contested at 10,000m since 1976, and has not been shorter than six miles since 1965. If the change is ultimately pushed through, a 2k off the championship race will likely help mid-distance heavy teams bridge the gap between them and traditional distance powers.
The potential change is for Division I men's cross country only, as the men's Division II championship distance is expected to stay at 10,000m. The Division III race is already at 8,000m.