Kenny Bednarek Runs Fastest Wind-Aided 200m In History
Kenny Bednarek Runs Fastest Wind-Aided 200m In History
Another chapter in the legend of JUCO freshman Kenny Bednarek, who ran a wind-aided 19.49 200m on Friday.
May 18, 2019
by Lincoln Shryack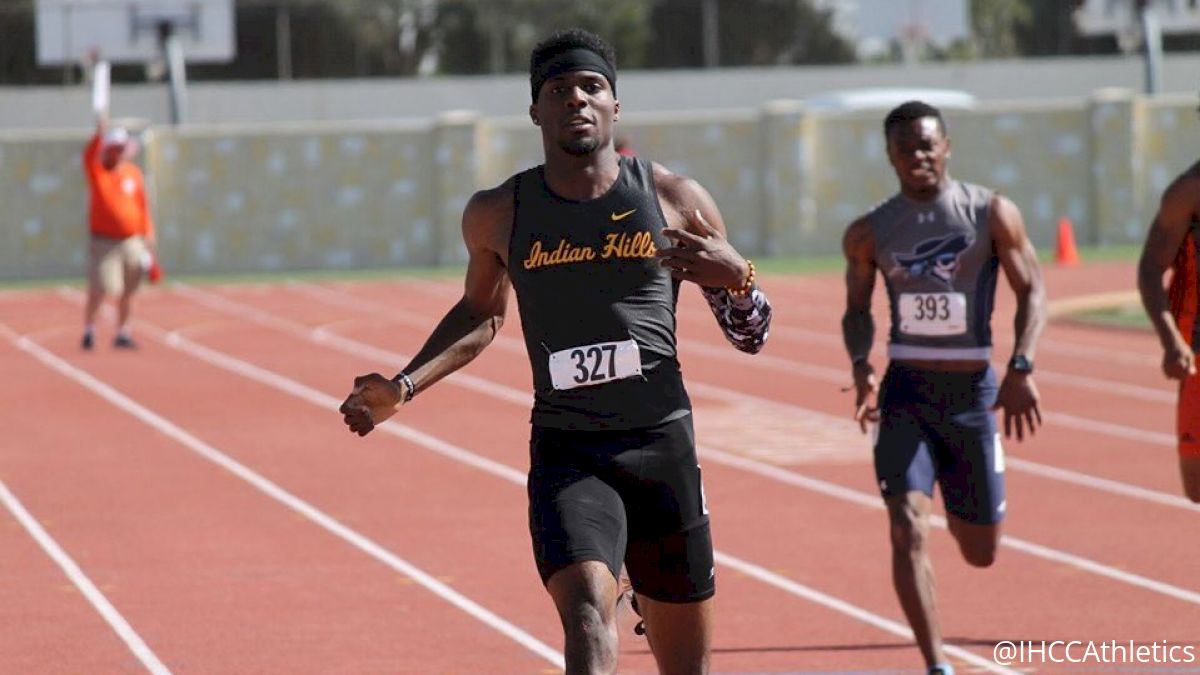 If you've ever wondered how fast a world-class sprinter could run with a comically strong tailwind, Indian Hills Community College freshman Kenny Bednarek had your answer on Friday with his 19.49 200m (+6.1 m/s) in the 2019 NJCAA Track and Field prelims.
There goes that record-breaking man again ??@IHCCrunning's Kenny Bednarek set an all-time, all-conditions collegiate record in the 200?

Bednarek's mark is the fastest wind-aided mark in WORLD HISTORY (via @USTFCCCA)

(? via @ButlerGrizzlies) | #NJCAATF | #SCtop10 pic.twitter.com/YgXbaE9m3R

— NJCAAXCTF (@NJCAAXCTF) May 18, 2019
The time is obviously nowhere close to being wind legal, but it is still significant because 19.49 is not only the fastest all-conditions 200m in collegiate history, but, according to Jon Mulkeen, it is also the fastest wind-aided mark ever.
Yes, the wind (+6.1m/s!) was pretty darn strong, but even so - that 19.49 by Kenny Bednarek is the fastest wind-assisted 200m in history.

Under any conditions, only three men have gone faster:
Usain Bolt
Yohan Blake
Michael Johnsonhttps://t.co/eDCxN31UP6

— Jon Mulkeen (@Statman_Jon) May 17, 2019
Even factoring in the wind and the over 3,000m of elevation in Hobbs, New Mexico, the time converts to a still very quick 19.85. Only three collegians have ever run that fast or faster with legal wind.
In a world before Matthew Boling-mania had completely engulfed the track and field world, the legend of Kenny B was a track internet phenomenon of its own. The 20-year-old Bednarek awed indoors with a then-world lead of 20.30 in Nebraska on Feb. 2, and before that he split sub-45 seconds in a 4x400m on a flat track.
Today's run only adds more mystique to a man who seems on the brink of becoming one of the top 200m runners in the world.