2019 DI NCAA Outdoor Championships
Confirmed: Grant Holloway Now Sponsored By Adidas
Confirmed: Grant Holloway Now Sponsored By Adidas
One of, if not the, biggest new pro stars, Grant Holloway, was seen today wearing adidas gear.
Jun 13, 2019
by Lincoln Shryack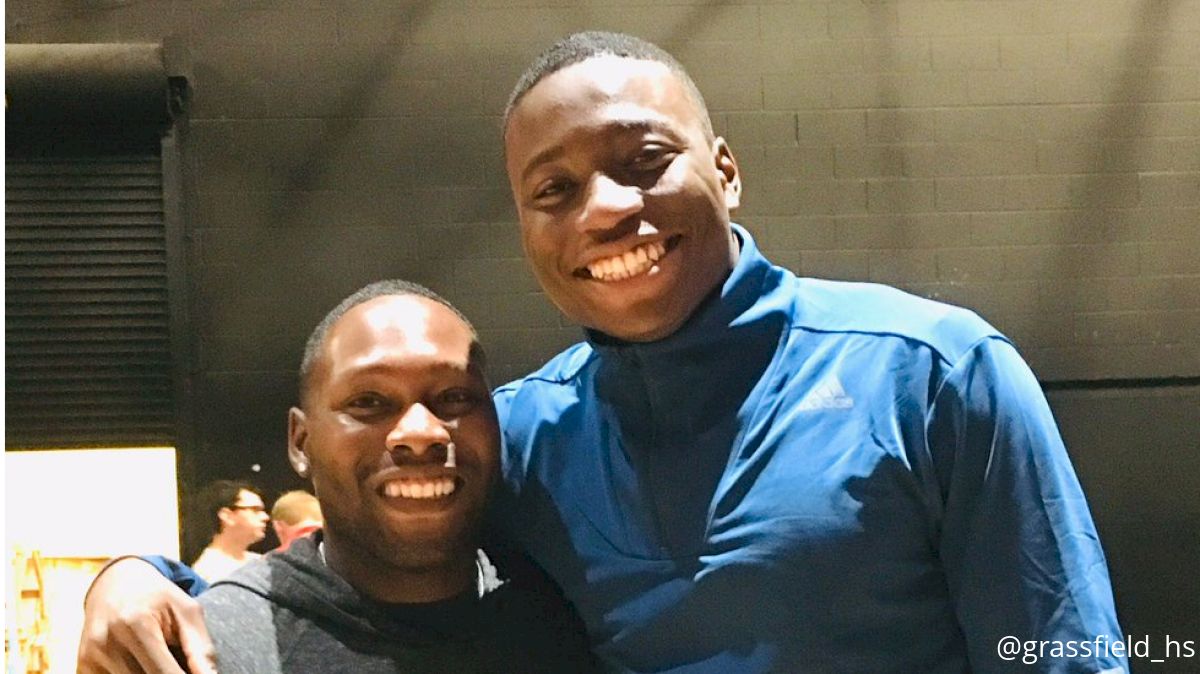 June 14 update: It's official! Grant Holloway is sponsored by adidas.
The saga continues.. | @adidasrunning #HereToCreate #Living3StripesLife #WonderBoy? pic.twitter.com/GuGXG1rUmB

— S. Grant Holloway (@Flaamingoo_) June 14, 2019
Original article appears below:
No official announcement has been made, but it appears as though 110m hurdles collegiate record holder and former Florida star Grant Holloway has signed with adidas. Holloway retweeted a photo earlier this afternoon that featured him dressed head-to-toe in the brand's gear, and then replied to Noah Lyles' tweet commenting on his apparel:
A special Grizzly came for a visit today. Good luck @Flaamingoo_ as you pursue your Olympic dreams. ❤️??#gogrizzlies #thegrizzlyway #GOAT pic.twitter.com/58m9PFBKvQ

— Grassfield HS ? (@grassfield_hs) June 13, 2019
?

— S. Grant Holloway (@Flaamingoo_) June 13, 2019
Lyles, of course, is himself sponsored by adidas.
We have reached out to Holloway for comment and will update if and when he responds.
Holloway would be a big get for the brand as he is arguably the most marketable and talented new pro in the 2019 class. The 21-year-old just won his third consecutive NCAA 110m hurdles title at last week's NCAA Championships in Austin, where he ran 12.98 to break Renaldo Nehemiah's 40-year-old collegiate record of 13.00.
In March at the NCAA Indoor Championships, he set the American record in the 60m hurdles with his 7.35 victory while also winning the 60m dash on the same day. He became the first man since 2000 to do so.
Holloway's personality is also extremely gregarious and he is always good for an entertaining soundbite. It's likely that an intense bidding war between brands went down to outfit his professional career, and it appears as though adidas has won out.