2019 USATF Outdoor Championships
Allyson Felix Signs Apparel Deal With Athleta
Allyson Felix Signs Apparel Deal With Athleta
Allyson Felix has signed an apparel deal with Athleta.
Jul 31, 2019
by Kevin Sully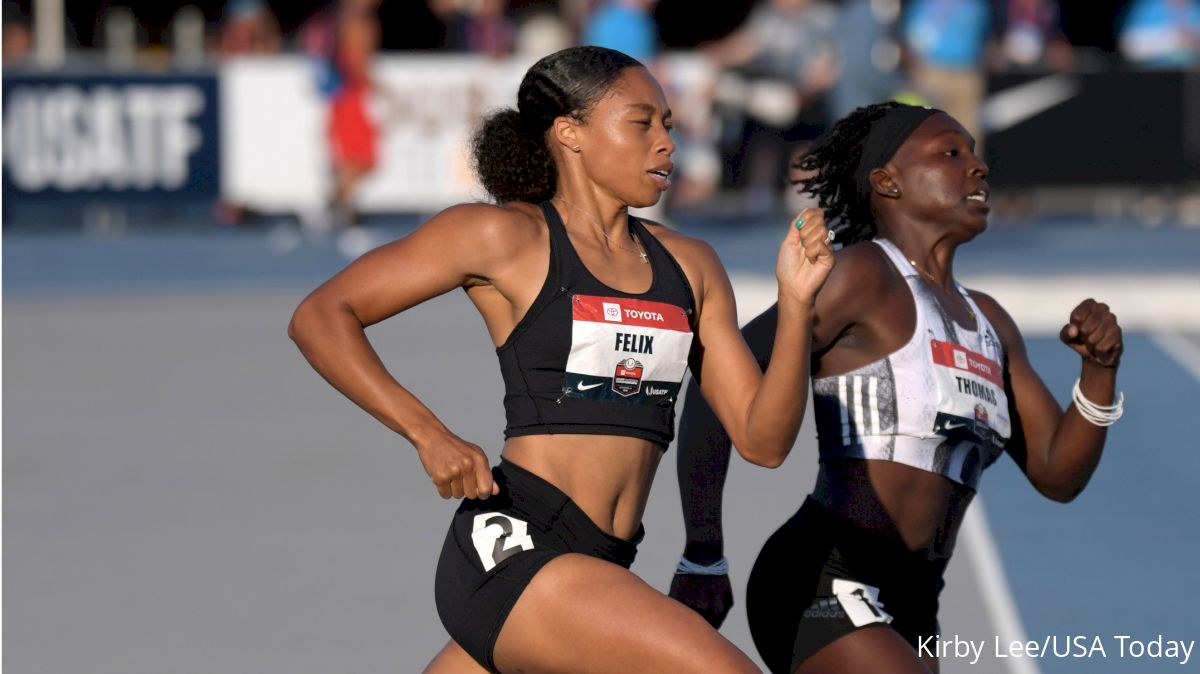 Allyson Felix is unsponsored no more. The most decorated women's track and field athlete in Olympic history has signed a deal with Athleta, a women's apparel brand. Felix competed at last weekend's USATF Championships unattached for the first time in her professional career. It was her first race since giving birth last November.
Her free agent status came after she'd failed to reach a new agreement with Nike, her previous sponsor. The impasse was due to maternity protections that Felix said she wanted in her contract.
Athleta, Gap's athletic brand, has never sponsored a professional athlete. According to NBC Olympic Talk, the "contract and compensation is consistent whether Felix is or is not competing."
"As a mother, as an activist, all these different parts of who I am, I'm more than an athlete. And it's amazing to be supported in that way and to be able to partner and to create things together, to have values aligned and to do more than just perform," Felix told Self Magazine.
The deal doesn't include footwear.
Felix placed sixth at the USATF Championships, qualifying her for the relay pool, though she hasn't yet made a decision about whether she will accept a spot.