2019 DI NCAA Mountain XC Regional
NCAA Mountain Regional Preview: NAU Tangles With Colorado, BYU
NCAA Mountain Regional Preview: NAU Tangles With Colorado, BYU
The Mountain region once again be the premier NCAA DI cross country qualifier.
Nov 13, 2019
by Lincoln Shryack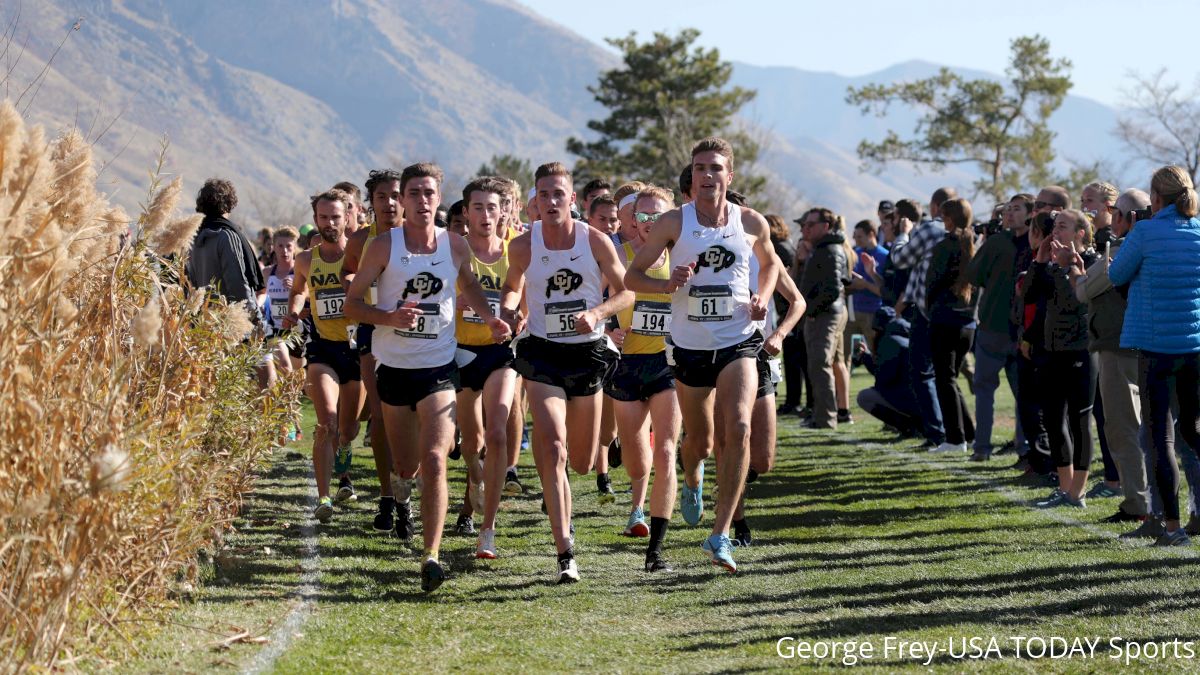 Friday's Mountain regional in Salt Lake City features a combined seven top ten ranked teams, the most among the nine NCAA DI qualifying meets. The men's and women's national champions have come out of the Mountain each of the last two years, a trend that could very well continue in 2019. As always, the sub-plot aside from the performance of the blue chip teams will be the bubble watch for the squads behind them. At-large bids figure to be in ample supply as teams outside the top two spots jostle for a trip to Terre Haute.
Watch the 2019 DI NCAA Mountain XC Regional Live on FloTrack on Friday
Here's what to watch on Friday:
Men (12:00 PM MT)
Teams To Watch: Northern Arizona (#1), Colorado (#2), BYU (#3), Utah State (#17), Wyoming, (#22), Colorado State, Weber State
Individuals To Watch: Conner Mantz, BYU (#3), Joe Klecker, Colorado (#10), Luis Grijalva, Northern Arizona (#12), Geordie Beamish, Northern Arizona (#17), John Dressel, Colorado (#18), Jacob Heslington, BYU (#19), Abdihamid Nur, Northern Arizona (#21)
As has become commonplace in recent years, the top men's teams in the country will run an NCAA tune-up against each other at Friday's Mountain regional in Salt Lake City. Top-ranked NAU hasn't lost a cross country meet since 2015, but a fast-rising Colorado team and the Conner Mantz-led BYU squad will put that streak to the test as the trio of contenders battle in the final dress rehearsal before Terre Haute.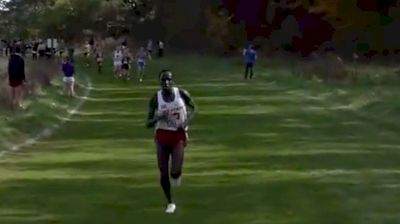 Unlock this video, live events, and more with a subscription!
Get Started
Already a subscriber? Log In
While the Lumberjacks have experienced no drop off in dominance this year despite the loss of three seniors from the 2018 team-- they won Nuttycombe by 74 points, then cruised at conference while resting two of their best runners-- the youth on their roster gives the current NAU iteration more vulnerability than ever. Still, NAU freshmen Abdihamid Nur, Drew Bosley, Brodey Hasty and Theo Quax have run admirably thus far to complement their more established teammates, and Friday will provide the first indication of how they match up with counterparts from Pac-12 champion Colorado and Pre-Nats winner BYU.
Of course, finishing order doesn't really matter for these teams so long as they perform according to their ranking, but a victory over NAU for either Colorado or BYU could go a long way to scoring the ultimate prize at nationals. CU senior Joe Klecker has won this race two years in a row, and he led a 22-second spread for the Buffaloes in their statement-making win at Pac-12s. If Klecker once again goes to the front, he might bring multiple Buffs with him.
Mantz will certainly factor prominently in the lead pack on Friday as he does in every race. BYU head coach Ed Eyestone has had to preach restraint on his super sophomore so that he doesn't just hammer from the front every outing. He leads a new-look Cougar team that beat Colorado by two points earlier this season.
NAU has shown over the years at regionals that they know how to turn the dial back just a hair for the qualifying meet while still imposing their will on Mountain foes. It won't be easy to beat Colorado and BYU at less than full effort, but I still expect the Lumberjacks to do it with the experience of Luis Grijalva and Geordie Beamish pushing them over the top.
There's plenty to watch here besides just the battle up front, as a trove of bubble teams will look to book at-large tickets. No. 17 Utah State is in an ideal position to qualify for nationals with a good day on Friday as they have a handful of wins. Among the teams that will be sweating out the Kolas Calculator if they don't finish in the top four will be No. 22 Wyoming, Southern Utah, Colorado State and Weber State.
Women (11:00 AM MT)
Teams To Watch: BYU (#2), New Mexico (#5), Colorado (#6), Utah (#10), Air Force (#14), Northern Arizona (#22)
Individuals To Watch: Weini Kelati, New Mexico (#2), Erica Birk, BYU (#5), Ednah Kurgat, New Mexico (#9), Courtney Wayment, BYU (#15), Sage Hurta, Colorado (#24), Tabor Scholl, Colorado (#25)
The second-ranked BYU women have elected to treat this race purely as a qualifier for nationals as West Coast conference champion Whittni Orton, along with fellow top five member Anna Camp, will sit out regionals. Their exclusion takes a bit of the shine off a region that has four teams ranked in the top 10 nationally.
New Mexico junior Weini Kelati winning a second straight regional crown is basically a foregone conclusion for the front-runner, who leveled a 49-second boom on the Mountain West conference two weeks ago. New Mexico is not quite as formidable as they have been in years past, but Kelati has never wavered.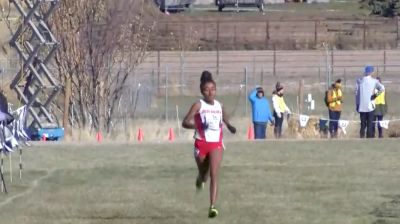 Unlock this video, live events, and more with a subscription!
Get Started
Already a subscriber? Log In
The performances of fellow Lobos Ednah Kurgat and Adva Cohen on Friday will be telling for nationals. Kurgat has faded since her national title two years ago, but the Kenyan is still top 20 material nationally. The 49-second gap Kelati put on her at Mountain West was worrisome, however, so she needs a solid race in Salt Lake City to get back on track. The same goes for Cohen, ostensibly New Mexico's third, who was just 33rd at conference in her season debut.
Of course, even without Orton and Camp, BYU could still topple this region. Senior Erica Birk won Pre-Nationals in mid-October and finished seventh at nationals in 2018. Fellow All-American Courtney Wayment has also been phenomenal this season, and they give BYU arguably the best duo in this race even without Orton competing. Sitting Camp in addition to Orton weakens them considerably, but this provides an opportunity for BYU's six and seven runners to step up in their absence.
Defending national champion Colorado will be looking to bounce back after a dud at Pac-12s saw them finish fourth two weeks ago. The Buffaloes didn't have a single runner in the top 10 on that day, a dramatic underperformance for a team that has two women-- Sage Hurta and Tabor Scholl-- who finished in the top 25 at NCAAs last year.
If CU is still off their game, a Utah team who beat them at Joe Piane and Pac-12s could make it three in a row over Colorado on their home course in Salt Lake. The Utes put three women in the top 10 at conference.
This region is projected right now to have six qualifiers to nationals, with No. 14 Air Force and No. 22 Northern Arizona expected to fill those positions per the rankings. The NAU women had a season-defining performance at Nuttycombe when they finished sixth, upsetting regional foes Air Force, New Mexico and Utah. Both Air Force and Northern Arizona have eight wins to bolster their NCAA resumes.