2019 DI NCAA XC Championships
FloTrack To Live-Stream 2019 NCAA DI, DII, DIII Cross Country Championships
FloTrack To Live-Stream 2019 NCAA DI, DII, DIII Cross Country Championships
FloSports and the NCAA are pleased to announce their fourth year of coverage of the Division I, II and III Cross Country Championships via FloTrack.
Nov 22, 2019
by FloTrack Staff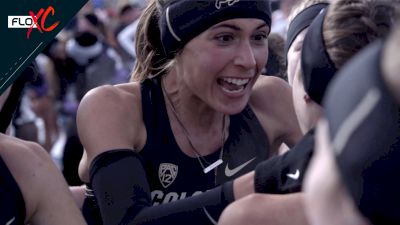 AUSTIN, Texas – FloSports, the innovator in live digital sports and original content, and the NCAA and NCAA Digital—managed by Turner Sports—are pleased to announce their fourth year of live and on-demand coverage of the Division I, II and III Cross Country Championships on Nov. 23 via FloTrack.org.
Sign up here to watch the NCAA Cross Country Championships LIVE on FloTrack:
This year's live and on-demand coverage will feature enhanced production of the men's and women's NCAA Division I, II, and III Championships. In anticipation of the NCAA postseason coverage, FloTrack has featured content for all three divisions all season long, including weekly rankings, team features, editorial, podcasts and more.
The 2019 NCAA Division I Championships will be hosted by Indiana State University at the LaVern Gibson Championship Cross Country Course in Terre Haute, Indiana, kicking off with a pre-show at 9 a.m. ET followed by action in the women's 6k at 11:15 a.m. This year, the broadcast will feature commentary from Jared Ward (Brigham Young University '14), U.S. Olympic marathoner and four-time NCAA cross country All-American; Sheila Reid (Villanova '12), who won individual titles in 2010 and 2011 and was part of Villanova's national championship teams in 2009 and 2010; and Kyle Merber (Columbia '14), professional middle-distance runner for the HOKA NJ*NY Track Club who set a U.S. collegiate 1500m record in 2012 and contributed relay legs on Team USA's world record-setting performances in the 4xMile and distance medley. They will provide their analysis alongside FloTrack's Ryan Fenton, Kevin Sully, and Gordon Mack.
The NCAA Division II Championships will take place at Arcade Creek Cross Country Course (at Haggin Oaks), beginning at 1 p.m. ET with the women's 6k. California State University, Sacramento and the Sacramento Sports Commission will serve as hosts. Neely Spence Gracey (Shippensburg '12), eight-time NCAA DII champion and the top American woman at the 2016 Boston Marathon, will join FloTrack's Lincoln Shryack as an analyst for the broadcast.
The NCAA Division III Championships will be contested at the E.P. "Tom" Sawyer State Park in Louisville, Kentucky, starting at 10:45 a.m. with the men's 8k. Joining the broadcast in the role of Division III analyst for the third year in a row is Johnny Crain, four-time NCAA Division III champion, two-time NCAA cross country team champion and 10-time All-American from North Central College ('14), who will also commentate alongside Shryack.
Each championship will be broadcast via a staggered schedule, allowing fans to watch each race consecutively without overlap—the ultimate cross country viewing experience.
Full Broadcast Schedule:
All times below Eastern
9:00 a.m. NCAA Pre-Show featuring Sheila Reid, Jared Ward, and Kyle Merber
10:45 a.m. DIII Men's 8k
11:00 a.m. NCAA Watch Party with Kyle Merber
11:15 a.m. DI Women's 6k
11:45 a.m. DIII Women's 6k
12:15 p.m. DI Men's 10k
1:00 p.m. DII Women's 6k
2:15 p.m. DII Men's 10k
"FloSports is proud to have the world's most comprehensive coverage of college cross country on FloTrack," FloSports co-founder and CEO Mark Floreani said. "In our fourth year partnering with the NCAA and NCAA Digital, we are looking forward to offering our subscribers unprecedented content and coverage from the 2019 NCAA Cross Country Championships."
With more than 10,000 live competitions per year, FloSports continues to make an impact as the global leader in live, in-depth, and on-demand digital coverage for passionate sports fans.
To access live and on-demand coverage of the NCAA Cross Country Championships, visit FloTrack.com to become a monthly or annual PRO subscriber. Either subscription unlocks access to premium content across the entire FloSports network. Watch the events across all screens by downloading the FloSports app on iOS, Android, Roku, Apple TV, and FireTV.
For more information, visit FloSports.tv.
About FloSports
Founded in 2006, FloSports is a venture-backed OTT subscription video streaming service dedicated to sports, offering live and on-demand access to tens of thousands of competitions across 20+ sports in the US and abroad. FloSports offers a growing library of more than 2,000 hours of premium content and owns exclusive broadcast rights to 4,000+ premier events, with over 1M hours live streamed since inception. The company has 250 employees and is based in Austin, TX.
About the NCAA
The NCAA is a diverse association of more than 1,100 member colleges and universities that prioritize academics, well-being and fairness to create greater opportunities for nearly half a million student-athletes each year. The NCAA provides a pathway to higher education and beyond for student-athletes pursuing academic goals and competing in NCAA sports. More than 54,000 student-athletes experience the pinnacle of intercollegiate athletics by competing in NCAA championships each year. Visit ncaa.org and ncaa.com for more details about the Association and the corporate partnerships that support the NCAA and its student-athletes. The NCAA is proud to have AT&T, Capital One and Coca-Cola as official corporate champions and the following elite companies as official corporate partners: Amazon Echo, Buffalo Wild Wings, Buick, Enterprise, Infiniti, Intel, Lowe's, Marriott International, Nabisco, Northwestern Mutual, Pizza Hut, Reese's, Unilever and Wendy's.
About Turner Sports
Turner Sports, a division of Turner, is an industry leader in the delivery of premium sports content across all multimedia screens. Turner Sports' television coverage includes the NBA, Major League Baseball, NCAA Division I Men's Basketball Championship, ELEAGUE and professional golf, along with the UEFA Champions League and UEFA Europa League. The company also manages some of the most popular sports destinations across digital and social platforms including Bleacher Report and its top-rated app, NCAA.com and the critically-acclaimed NCAA March Madness Live suite of products, PGA.com and the Sports Emmy Award-winning PGA Championship LIVE, as well as an accompanying collection of mobile sites and connected device apps. Turner Sports and the NBA jointly manage NBA Digital, a robust collection of offerings including NBA TV, NBA.com, NBA LEAGUE PASS, the NBA App and NBAGLEAGUE.com. Turner Sports recently launched B/R Live, a premium live streaming sports platform that serves as the central hub for both the discovery and consumption of live sports content. The new streaming service allows fans to find and watch their favorite sports content anywhere, anytime and on the screen of their choice.
Visit the Turner Sports online press room for additional press materials; follow Turner Sports on Twitter at @TurnerSportsPR.