2020 BU Last Chance Meet
Weekend Watch Guide: Bowerman Invades Boston
Weekend Watch Guide: Bowerman Invades Boston
Here are the events to watch on FloTrack this weekend.
Feb 27, 2020
by Lincoln Shryack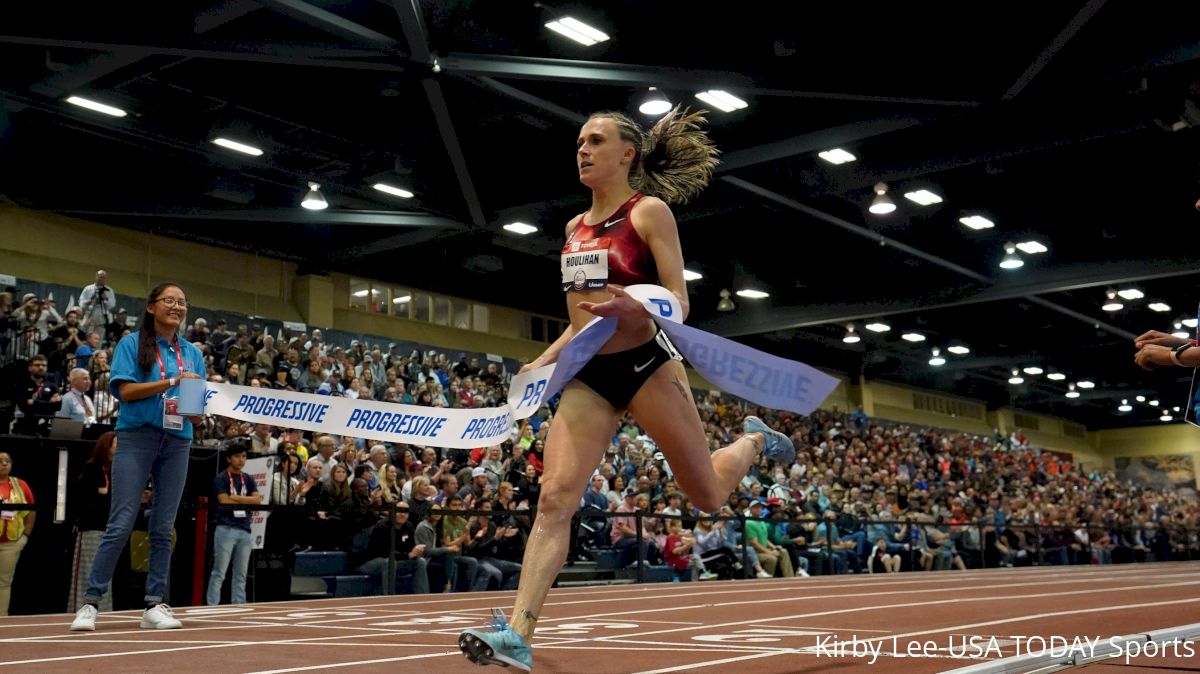 While distance fans across the country gear up for Saturday's U.S. Olympic Marathon Trials in Atlanta, indoor tracks will have plenty of elite competition to whet our collective appetites. From Bowerman TC/Paul Chelimo/Edward Cheserek and more in Boston at the BU Last Chance Meet, plus the Big 10 and MPSF Championships, there's a ton of track to take in from Thursday to Saturday on FloTrack.
2020 Big Ten Indoor Championships
2020 MPSF Indoor Championships
All times below listed in C.T.
| | | | | | |
| --- | --- | --- | --- | --- | --- |
| THU | 5:00 PM | BU | W | 5K | Konstanze Klosterhalfen, Emily Infeld, Marielle Hall, Courtney Frerichs, Vanessa Fraser, Gwen Jorgensen |
| THU | 5:36 PM | BU | M | 3K | Lopez Lomong, Evan Jager, Grant Fisher, Matthew Centrowitz (pacer) |
| THU | 5:50 PM | BU | W | 3K | Shelby Houlihan, Karissa Schweizer, Colleen Quigley, Kate Grace |
| THU | 6:10 PM | BU | M | 1500 | Josh Thompson, Abraham Alvarado, Brannon Kidder, Sam Prakel |
| FRI | 12:35 PM | BU | W | 800 | Melissa Bishop, Ce'Aira Brown, Jessica Hull, Cynthia Anais, Carley Thomas |
| FRI | 1:00 PM | BU | M | 800 | Drew Windle, James West, Mick Stanovsek |
| FRI | 2:10 PM | BU | M | MILE | Matthew Centrowitz, Woody Kincaid, Cooper Teare |
| FRI | 3:50 PM | BU | M | 5K | Paul Chelimo, Edward Cheserek, Paul Tanui, Justyn Knight, Eric Jenkins, Shadrack Kipchirchir, Marc Scott |
| FRI | 5:25 PM | BU | W | 1500 | Katie Mackey, Marta Freitas, Emily Lipari, Hanna Green, Amanda Eccleston |
| FRI-SAT | ALL DAY | BIG 10 | | ALL | Oliver Hoare, Anavia Battle, Kyle Mau, Alicia Monson |
| FRI-SAT | ALL DAY | MPSF | | ALL | Joe Klecker |