Which Round-Number Barriers Will Fall Next?
Which Round-Number Barriers Will Fall Next?
When will someone run 1:39 in the 800m? How about 11 seconds in the 100m hurdles?
Apr 1, 2020
by Kevin Sully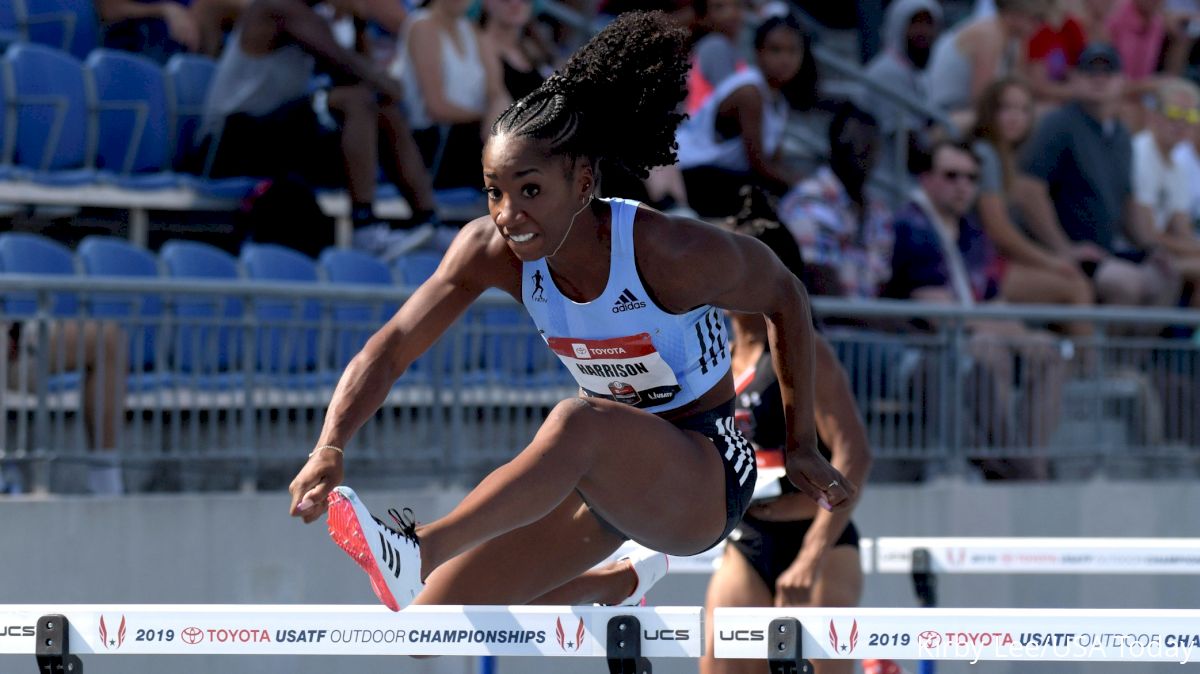 Unlock this article, live events, and more with a subscription!
Get Started
Already a subscriber? Log In
Track and field, like all sports, is hibernating at the moment, giving plenty of room for idle thoughts. The present situation is dire, but I've tried to periodically distract myself with what the running world will look like when the racing resumes. One concept that's always been interesting to me is round number records. The most famous of which, the four-minute mile, is run with such regularity now that its significance is lessened with each passing decade. Instead, I'm looking at that next set of barriers that help usher in a new digit to an event.
Eliud Kipchoge's run in Vienna put a "1" in front of the marathon. It wasn't official, but we at least can associate that number with a marathon in some capacity now. In the women's marathon, Brigid Kosgei dropped her own outlier performance on top an outlier performance when she ran 2:14:04 to better Paula Radcliffe's 2:15:25. Sub 2:15 isn't as catchy as sub 2:00:00, but 10 years ago I think most people would have associated 2:14 with a men's time before they even thought of the women.
The best of these types of records are the ones that look like typos when they pop up on the screen, setting off some sort of weird process in your brain to connect that kind of time with that specific event. That's what happened when David Rudisha ran 1:40.91 in the London Olympics. Even though sub 1:41 was possible given Rudisha's immense talent, the "0" after the "4" in the 1:40 just looked weird. Of course there will be an even bigger disturbance in my synapses when someone runs .92 seconds faster and we are looking at a world record of 1:39.
The men's 800m is a perfect example of what I'm looking for—barriers that are significant, yet attainable. Sure an eight-second 100m will be nuts, but aside from Britney Spears, it doesn't seem doable in our lifetime.
Want to watch track in 2020? Check out FloTrack 24/7 to get your running fix any time, any day.
Women's 100m Hurdles
Current World Record: 12.20
Target: 11.99
This is cool for a couple of reasons. First, the world record holder Keni Harrison is currently competing and has said she thinks she can crack the 12-second barrier. Second, since the men run 10 meters longer, it's would be the first time we see an 11-second high hurdles race from either gender. The men's record is at 12.80 so they have a long way to go.
Unlock this video, live events, and more with a subscription! Get Started

Already a subscriber? Log In

Men's 800m
Current World Record: 1:40.91
Target: 1:39.99
As mentioned above, this is a personal favorite of mine. Just as there is symmetry in the four-minute mile being cut into four, 60-second laps, an 800m under 1:40.00 requires back-to-back 50-second circuits—100 seconds in all. Looking at it from that perspective shows just how incredible of a feat it would be (for the record, back-to-back 51s also seem impossible). I'm ready to be proven wrong, but I think we might need to wait a bit for this one. Rudisha was a generational talent and that race in London seemed too perfect to top, at least in the short-term.
Men's 200m
Current World Record: 19.19
Target: 18.99
There are a few similarities with the 800m. The level of improvement over the existing mark is almost the same. And achieving the goal requires improving a world record set by an icon, Rudisha in the 800m and Usain Bolt in the 200m. Bolt was asked about an 18-second 200m throughout his career and humored people with a diplomatic response that usually involved him not putting limits on himself. Those responses belied just how hard it will be to take two-tenths off a transformational record.
Women's 5000m
Current World Record: 14:11.15
Target: 13:59.99
Four women have run under 14:16, but nobody has cracked 14:11.15. Many of the women on the all-time list are still active in the event (Almaz Ayana, Genzebe Dibaba, Sifan Hassan, Hellen Obiri) so it's conceivable that one of them breaks the world record before they retire. But getting under 14 minutes is another step up. Although, according to IAAF scoring table, Dibaba's 1500m world record of 3:50.07 is worth a 13:57.50.
Women's 10,000m
Current World Record: 29:17.45
Target: 28:59.99
This would ask to cut 18 seconds off an already strong world record, but Sifan Hassan has only run two 10,000m races in her life so maybe there's some chance to improve. Remember, Ayana ran that time with nobody in sight at the Olympics. Quality pacing would increase the likelihood of a drop in time; however, at that speed, there are not many women in the world who could run that pace for 5000 meters, let alone any farther. In 2019, just seven women ran 14:30 or faster in the 5000m.
Men's 10,000m
Current World Record: 26:17.53
Target: 25:59.99
Consecutive 13-minute 5000s is preposterous to think about, especially in an era with so few 10,000m races on the track. But when Rhonex Kipruto runs 26:24 on the road like he did in January, it doesn't seem as improbable. Cutting 18 seconds off a Bekele record is no joke and it almost feels like you'd need a Breaking 2 type set-up with pacers jumping in and out to run this fast.