FloTrack 24/7
How To Watch Track & Field During Quarantine This Week (4/27-5/3)
How To Watch Track & Field During Quarantine This Week (4/27-5/3)
What to watch, listen to and read this week on FloTrack as you're stuck at home.
Apr 27, 2020
by Lincoln Shryack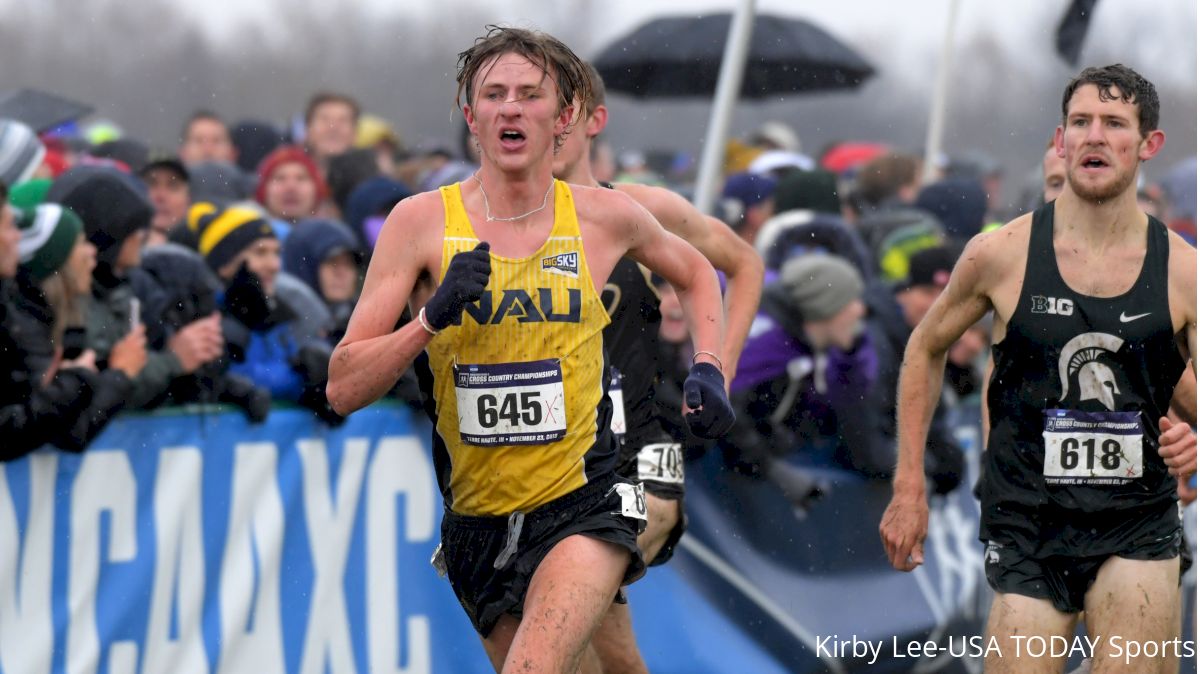 If you're as bummed out by all the COVID-19 cancelations as we are, you're in luck, because FloTrack is going to do something about it! FloTrack, and the entire FloSports network, have a plan to continue bringing high-quality, relevant and timely content to subscribers and fans while showcasing our incredible archive of live sporting event broadcasts.
Want to watch track in 2020? Check out FloTrack 24/7 to get your running fix any time, any day.
The upcoming track and field programming will include featured races, new editorial, studio shows, podcasts, short-form video series, the premiere of never-before-seen complementary content from past films and documentaries and more. FloTrack subscribers have access to all of the upcoming coverage, as well as access to all 25 sites in the FloSports network.
Sign Up For Access To All Of This Week's Exclusive Content
Monday, April 27
Our NAU-themed week of content begins with episode one of Running With The Boys, our five-part documentary following the 2019 Northern Arizona men's cross country team as they sought their fourth consecutive NCAA cross country title. The first installment accompanies the talented runners and enigmatic head coach Mike Smith as they navigate pre-season camp in Flagstaff. We meet the individual athletes who make up one of the strongest distance groups in collegiate history.
Tuesday, April 28
The 2019 NCAA cross country season officially gets underway in episode two of Running With The Boys as the squad competes in the John McNichols Invitational in Terre Haute, Indiana, the site of the championships later that fall. Several of the team's freshmen, who will prove critical to NAU's success in 2019, run in their first big invitational as collegians.
Wednesday, April 29
In episode three of Running With The Boys, we are fully introduced to true freshman Drew Bosley, the program's top recruit. Bosley has run so well throughout the late summer and early fall that coach Smith is compelled to pull his redshirt despite the already-loaded roster. Bosley returns to his native Wisconsin to make his NAU debut at the Nuttycombe Invitational.
Thursday, April 30
The postseason begins in episode four of Running With The Boys as NAU travels to Salt Lake City for the Mountain Region Championships. The Lumberjacks roll through the meet with ease to set up their run for a fourth straight national title a week later.
Friday, May 1
The NAU Lumberjacks face the NCAA Championships in Terre Haute in the series finale of Running With The Boys. At stake is a dynasty the likes of which have rarely been seen in Division I cross country. But unforeseen challenges await…
And if all that isn't enough, we have track and field on a nonstop, 24/7 loop on our FloTrack 24/7 stream. We'll also have a daily podcast, The FloTrack Podcast, Monday - Friday, each week.
Get The FloSports Apps