DI NCAA Considering A Winter XC Season Starting In January
DI NCAA Considering A Winter XC Season Starting In January
A proposal to move the NCAA DI cross country season to this winter is gaining traction.
Aug 31, 2020
by Lincoln Shryack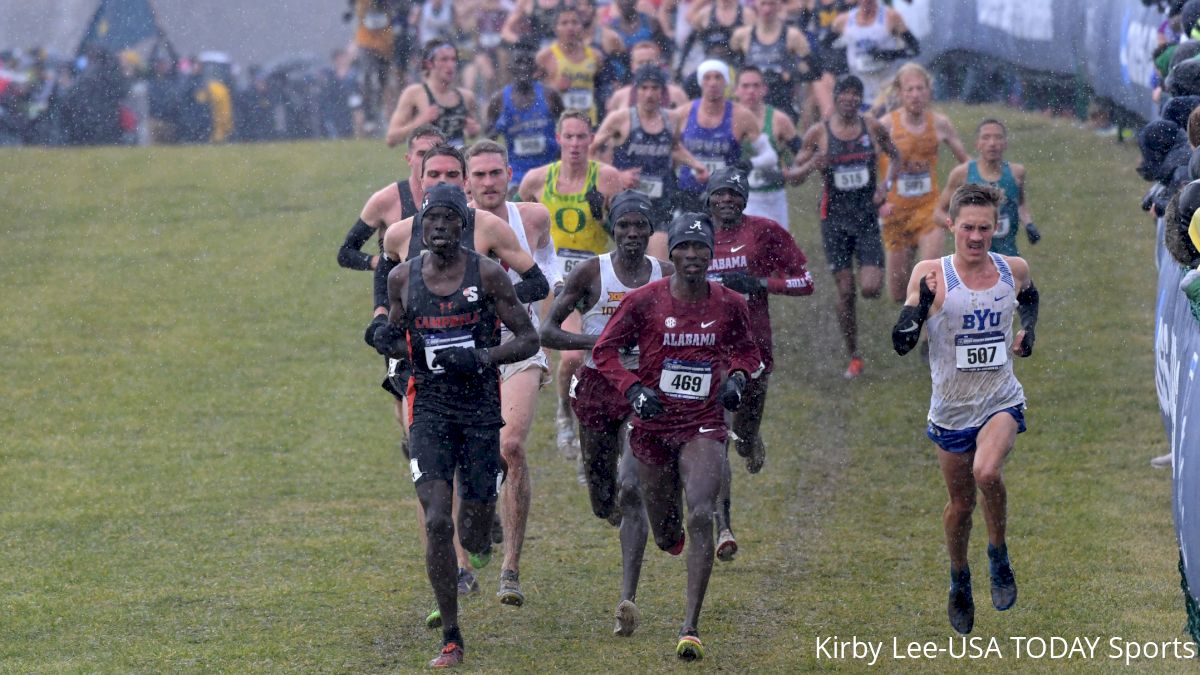 In the wake of the NCAA Cross Country Championships being canceled this fall due to the pandemic, a proposal has emerged to hold a shortened season from January to mid-March 2021, multiple sources told FloTrack.
The NCAA executive committee, comprised of at least two dozen coaches, recently voted 21-3 in favor of a winter cross country season, a source said. The proposal now transitions to the championship committee, who will decide whether to adopt the alternative schedule.
No formal dates have been set, but Monday March 15 and Tuesday March 16 have emerged as potential dates for a rescheduled Division I NCAA XC Championships. The regular season and qualifying window for nationals would run from January 16 to March 5. The qualifying criteria has yet to be established, but a task force is in place to determine how teams will advance to NCAAs.
The proposal does not include Division II or III.
One potential roadblock, aside from the pandemic, is that such a revised schedule would conflict with the indoor track and field season. According to one source, student athletes would not be able to compete in both cross country and indoor track, with the latter typically hosting its national championships around the same dates as those currently proposed for cross country.
Such a schedule not only hinges on the championship committee's decision, but also on a 50% participation rate from the Division I institutions, per the same source. If less than that number agree to compete in a winter cross country season, the championships would not be held.