2020 OSU XC Invitational
Three Big Questions Ahead Of The OSU Invitational
Three Big Questions Ahead Of The OSU Invitational
It's BYU vs. NAU on Saturday in Stillwater. Who has the advantage?
Oct 16, 2020
by Lincoln Shryack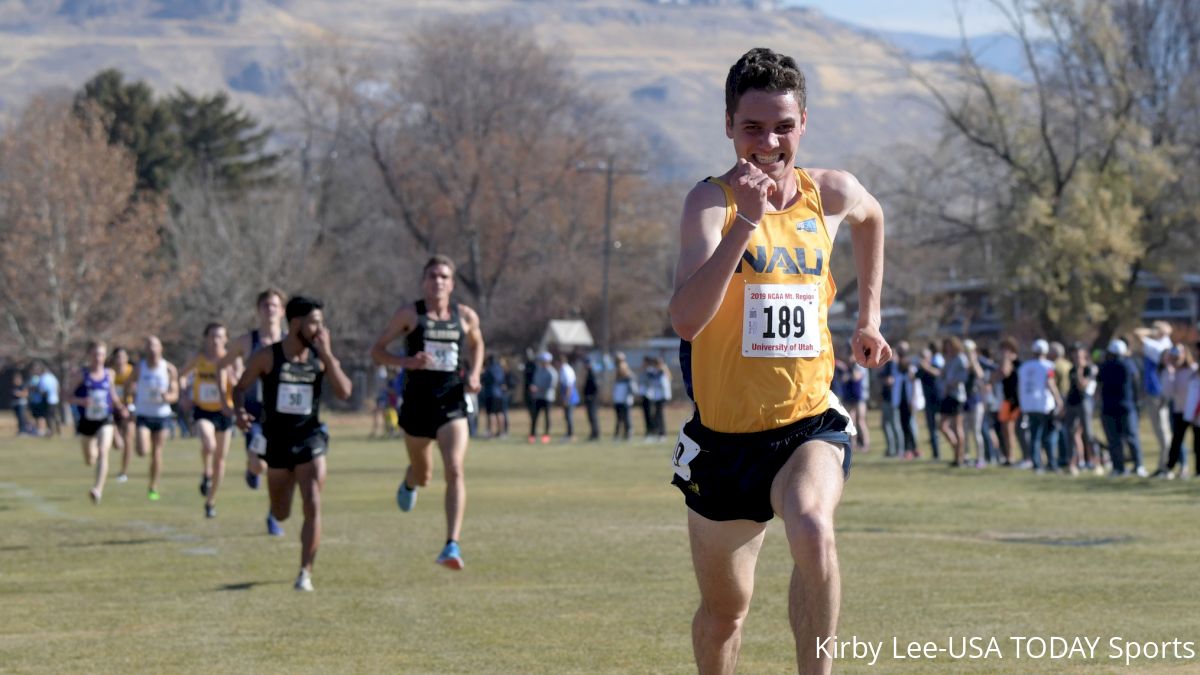 Unlock this article, live events, and more with a subscription!
Get Started
Already a subscriber? Log In
In a year in which the NCAA indoor, outdoor and cross country championships have been canceled due to COVID-19, it's safe to say that a mid-October invitational cross country meet has never been more anticipated than Saturday's OSU Invitational in Stillwater, Oklahoma.
With reigning men's national champion BYU taking on the team it stopped from achieving an NCAA four-peat last fall--NAU-- a race that would normally serve as a midseason barometer feels way more significant given the limited racing opportunities. That it's taking place on the very course that is set to host the postponed NCAA XC Championships in March makes this eight-team meet much bigger than the sum of its parts.
Here are the three big questions I have between the men's and women's races heading into Saturday:
Who wins the fifth man battle between BYU and NAU?
In a meet short on depth, a premium is placed on the fifth runner as the winning point total figures to be quite small. And given that there appears to be a clear drop off in talent for BYU and NAU after four runners, whoever wins the fifth man battle could very well win the meet. (Crucially, NAU is not running superstar frosh Nico Young, 2018 All-American Blaise Ferro or 13:49 5k man Theo Quax; BYU will be without their own 2018 All-American, Clayson Shumway, who is competing unattached.)
The Cougars have a slight advantage at the front as Conner Mantz is the NCAA's top returner and the individual favorite in this race. The Lumberjacks, however, have a superior top three: All-Americans Luis Grijalva, Drew Bosley and Abdihamid Nur are each top five contenders in Stillwater and should finish ahead of BYU's second man. Grijalva was on a tear indoors and will be eager to prove his 52nd place finish in Terre Haute last year was an aberration. Casey Clinger-- 24th as a freshman in 2017-- is back from his two year mission and I expect him to be BYU's No. 2 on Saturday, but hanging with the aforementioned NAU trio may be a tough ask in his first cross country race in nearly three years. (Clinger, the 2015 and 2016 NXN champion, hasn't formally raced since NCAA XC in 2017, but he did complete a two-mile time trial with Mantz back in June where he ran 8:54 to Mantz's 8:42.)
Brandon Garnica and Matt Owens (BYU) and Brodey Hasty (NAU) all finished in the forties at NCAA last year, so there's no discernible advantage to be found for either squad there. My read is that the meet will come down to the finishes of Ryan Raff or Cade Burks (NAU), and Connor Weaver, Aidan Troutner or Zac Jacklin (BYU), each vying to be their team's No. 5.
Troutner, the 2017 NXN champion, has the highest ceiling among these fifth man contenders, but he's also returning from a mission and will be making his collegiate debut. Unless Weaver or Jacklin outperforms their previous history here, the fifth man edge goes to NAU with Raff, who qualified for NCAA indoors in March. Raff has been inconsistent at times, but he did beat Weaver and Jacklin at the 2019 Mountain regional.
How good are the Oklahoma State men?
When we spoke with Oklahoma State head coach Dave Smith back in September, he raved about the improvements of his men's team. The Cowboys cratered at the Midwest regional last fall on their home course in finishing fifth and missing NCAAs, in large part due to an ill-timed injury to All-American Isai Rodriguez (fourth at NCAA XC in 2018.) But even before the injury to Rodriguez, OSU didn't exactly resemble the Cowboy squads of the early 2010s: after winning nine straight Big 12 titles from 2008 to 2016, Smith's men lost their third straight conference title in 2019.
But to hear Smith tell it, he believes that Oklahoma State is set to return to their glory days soon. "This is the best team I've had since 2010. And that includes 2011, 2012 and 2013, when we were second, first and third (at NCAAs). I think this group of guys, whether we win this year or not, a win is coming."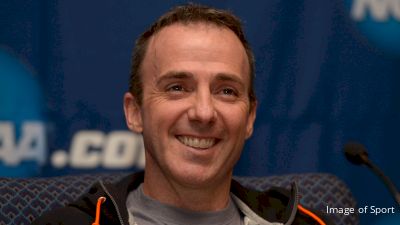 Unlock this video, live events, and more with a subscription!
Get Started
Already a subscriber? Log In
That's a very bold statement, and one that the Cowboys will get a chance to legitimize this weekend with the top two teams in the country coming to town. OSU had a nice 19-second spread two weekend's ago at the Cowboy Jamboree with Rodriguez leading the team to a victory over Iowa State, but l'm not yet sold that a defeat of the Cyclones-- despite it being a good sign for their conference fortunes-- indicates a team on the precipice of challenging the nation's blue bloods.
If Smith's words are true and this really is a group on par with the Girma Mecheso and Tom Farrell Oklahoma State teams of yesteryear, a competitive showing against BYU and NAU will be necessary this weekend, particularly on their home course.
Is Whittni Orton a national title contender?
Last we saw of BYU All-American Whittni Orton, she was breaking the basketball mile world record by running 4:58 while dribbling a basketball back in September. Previously, Orton was impressive in a more traditional sense as she was on fire indoors-- she ran PBs in the mile (4:29), 3,000m (8:49) and 5,000m (15:22)-- before the season ground to a halt due to COVID-19. With her momentum from the winter coupled with a solid seventh place finish at NCAA XC last fall, the senior appears to be on the cusp of contending for a national title soon, be it on the track or in cross country.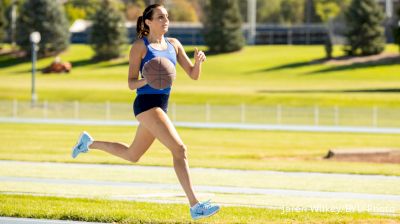 Orton will be expected to win on Saturday, although a challenge could come from Oklahoma State's Taylor Somers, who was 18th at NCAA XC in 2019. (Curiously, however, Somers finished 56th at the Cowboy Jamboree two weekends ago, so the OSU senior may not be up to the task.) But without another top 10 finisher from last year's NCAA meet, it's more likely that the question is not who will win, but by how much.
Without a Weini Kelati-sized litmus test it's hard to know if Orton will be up to winning nationals when she returns to Stillwater in March, but a dominant run on Saturday would show that the fitness from earlier in the year is still there. With so little opportunity to race this fall, Orton has the chance to make a statement that her competitors will remember five months from now with a national championship on the line.