Michigan State Coach Walt Drenth Retires
Michigan State Coach Walt Drenth Retires
Michigan State coach Walt Drenth announced his retirement this week.
Dec 1, 2020
by David Monti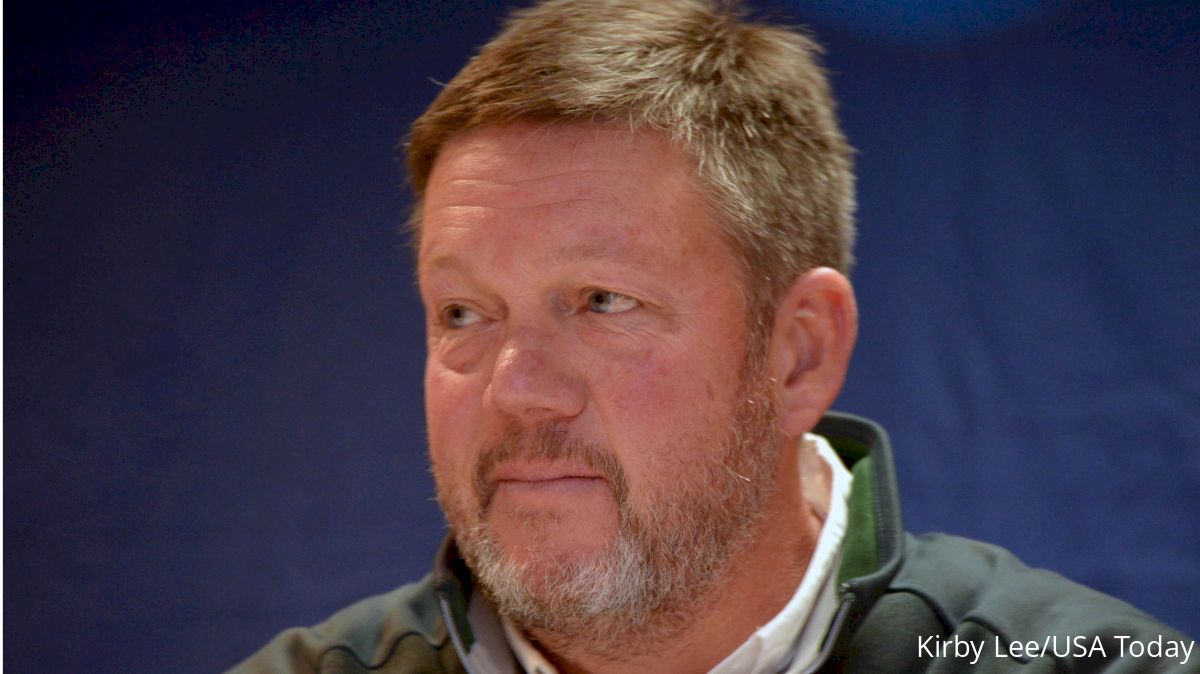 November 22, 2014, was a magical day for Michigan State director of cross country and track and field, Walt Drenth. His Spartan women, six of whom came from Michigan high schools, showed their superior depth and dominated the NCAA Division I Cross Country Championships in Terre Haute, Ind., despite putting only one athlete --sophomore Rachele Schulist-- in the top-10. They scored 85 points to Iowa State's 147, giving Michigan State their first and only women's national cross country title.
"What a great group of people," an emotional Drenth told Race Results Weekly that day. "I mean, it's just so much fun to watch, and they were all-in today. I don't think there was any hesitation in anything we did. I thought we were great as a team, I thought... every time we got into trouble we figured our way out of it."

That day was surely the high point for Drenth who yesterday retired from collegiate coaching after more than 30 years (16 at Michigan State which is located in East Lansing, Mich.). His career highlights include:

. 2014 USTFCCCA Women's National Coach of the Year
. Five-time Great Lakes Region Coach of the Year (2006, 2007, 2010, 2014 Women's XC, 2017 XC)
. Six-time Big Ten Conference Coach of the Year (2010, 2011, 2013, 2014 Women's XC, 2015 Outdoor T&F, 2019 Women's XC)
. 180 All-American athletes (Cross Country, Track & Field)
. 81 Academic All-Americans (Cross Country, Track & Field)
. 729 Academic All-Big Ten honorees (Cross Country, Track & Field)

"Today I am officially stepping away from my position as director of track & field and cross country," Drenth said through a statement provided by Michigan State University. "Any success I have realized has been because of the people I was surrounded by. No one succeeds in a vacuum."

Associate head coach Lisa Senakiewich will serve as interim director of track & field and cross country for the 2020-2021 season. The school said they would conduct a national search for a head coach following the season.

During his tenure at Michigan State, Drenth's top athlete was miler and steeplechaser Leah O'Connor (now Leah Falland). During 2014, O'Connor won the NCAA steeplechase title in a personal best 9:36.43, and in 2015 won the NCAA indoor mile title in a personal best 4:27.18. On that day in Terre Haute, O'Connor finished 17th and was the team's third scorer. She was disappointed with her personal performance, but said it was the most meaningful race of her life.

"We were crying as soon as we crossed the line pretty much," she told Race Results Weekly right after the race. "We knew we put it all out there, and it was so fun. I felt terrible but I didn't care because that was amazing and it didn't matter. It was all about the team. Wow. I don't want it to be over to be honest." She continued: "This is a bond that will never be broken."

Before coming to Michigan State, Drenth coached at Arizona State University from 1996 to 2004. There he coached eventual Olympian and Boston Marathon champion Des Davila (now Des Linden). He has been coaching Linden since the summer of 2018 and will continue to coach her.

"His NCAA track record speaks for itself but in my opinion his greatest accomplishments come from his leadership skills and ability to create strong resilient humans," said Linden in a text message to Race Results Weekly. "I have no doubt he'll continue to do that in whatever he pursues next and I wish him the best of luck."

Drenth, a towering figure among Big Ten coaches, will be hard to replace, and he won't be coaching the Spartans at the Big Ten Conference Cross Country Championships in Louisville, Ky., on January 30, 2021.

"Although we were saddened to learn that Coach Drenth is retiring, today is an opportunity to celebrate all he has accomplished in collegiate athletics, and specifically all the success he has brought to Spartan cross country and track and field," said Michigan State athletic director Bill Beekman in a statement. He continued: "He will certainly be missed by his Spartan family, but we all wish Walt, his wife Cara, and the entire Drenth family happiness in their next stage of life."