Weini Kelati Signs With Under Armour, Joins Dark Sky Distance Team
Weini Kelati Signs With Under Armour, Joins Dark Sky Distance Team
Former New Mexico distance star Weini Kelati is forgoing her remaining eligibility to turn professional with Under Armour.
Dec 2, 2020
by Lincoln Shryack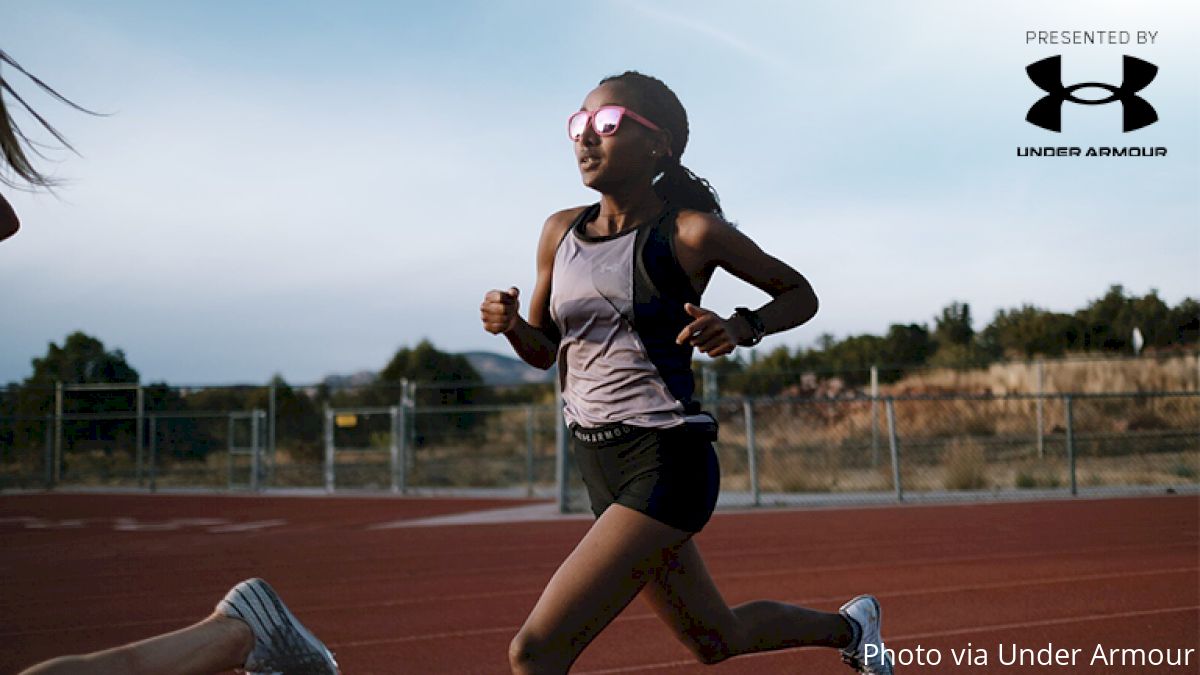 Two-time NCAA champion Weini Kelati of New Mexico has turned professional and signed a sponsorship deal with Under Armour. The 2019 NCAA cross country national champion is joining the new Dark Sky Distance group in Flagstaff, Arizona, coached by Stephen Haas, which includes notable athletes Sharon Lokedi and Rachel Schneider, among others.
Kelati, who turned 24 on Tuesday, is a native of Eritrea who attended high school in Virginia and won the 2015 Foot Locker National Cross Country Championships.
At New Mexico, Kelati quickly developed into a collegiate star by finishing seventh at the 2017 NCAA Cross Country Championships, the top finish by a freshman that year. She was the second scorer for a Lobo team that won the team national title.
Over the span of just three cross country seasons and two on the track, Kelati ultimately racked up nine first team All-American honors, including individual national titles in the 10,000m in 2019 and cross country later that same year. She is forgoing one season of cross country eligibility and two for indoor and outdoor track by turning professional.
The former collegiate star holds two Eritrean national records, in the outdoor 3,000m and 10,000m.
Kelati's personal bests:
8:53.89 (3,000m)*
15:14.71i (5,000m)
32:09.10 (10,000m)*
* = national record
Kelati will make her professional debut this upcoming Saturday night, Dec. 5, in the 10,000m at the Sound Running Track Meet.