2021 VA Showcase
How To Watch: 2021 VA Showcase
How To Watch: 2021 VA Showcase
How to watch 2021 VA Showcase on FloTrack.
Jan 7, 2021
by Kevin Sully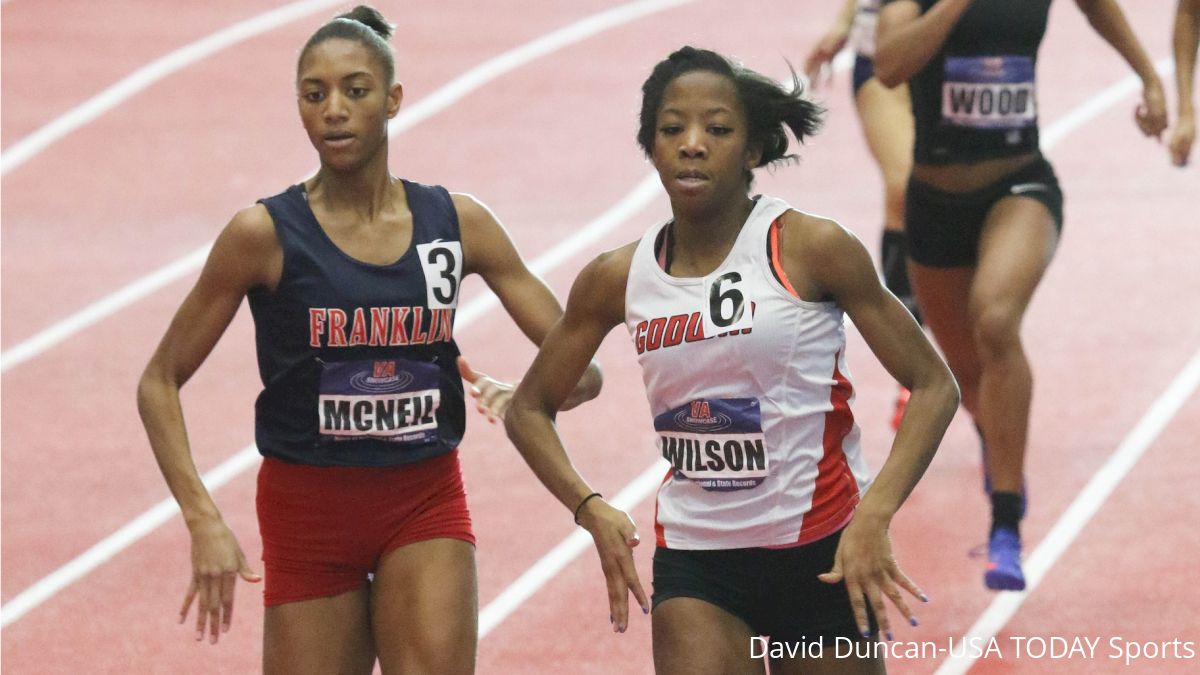 Here's how to watch the 2021 VA Showcase on FloTrack.
The 2021 VA Showcase starts on January 14th, 2021 and runs until January 17th, 2021.
---
How to Watch:
STREAMING: Watch the 2021 VA Showcase on FloTrack. SIGN UP HERE.
On Your TV: Now Available on Roku, Fire TV, Chromecast & Apple TV.
Cast: Cast to your smart TV including Vizio, Samsung and LG TVs.
On The Go: Download the FloSports app on iOS or Android.
---
Archived Footage
Video footage from the event will be archived and stored in a video library for FloTrack subscribers to watch for the duration of their subscription.
---
Join the Conversation on Social
Follow us on Twitter @FloTrack.
Follow us on Instagram @flotrack.
Like us on Facebook.
---
Full Schedule
Thursday, January 14th
Running Events
10:00am: Girls & Boys 55m Hurdles (HS AGED LOCAL DIVISION)
11:00am: Girls 55m Dash (HS AGED LOCAL DIVISION)
11:30am: Boys 55m Dash (HS AGED LOCAL DIVISION)
12:15pm: Girls 1600m Run (HS AGED LOCAL DIVISION)
1:20pm: Boys 1600m Run (HS AGED LOCAL DIVISION)
2:30pm: Girls 300m Dash (HS AGED LOCAL DIVISION)
3:00pm: Boys 300m Dash (HS AGED LOCAL DIVISION)


Friday, January 15th
8:00am: Girls 200m Dash (All Age-Groups 14-Under)
9:00am: Boys 200m Dash (All Age-Groups 14-Under)
10:00am: High School Aged Girls & Boys Pole Vault (Unseeded)
11:00am: High School Aged Girls Long Jump (Unseeded - Both Pits)
1:00pm: Boys Shot Put (All Age-Groups 14-Under)
1:00pm: Girls Shot Put (All Age-Groups 14-Under)
3:00pm: Girls 400m Dash (All Age-Groups 14-Under)
4:00pm: High School Aged Boys Long Jump (Unseeded - Both Pits)
4:00pm: Boys 400m Dash (All Age-Groups 14-Under)
5:00pm: Girls & Boys 1500m Run (All Age-Groups 14-Under)
6:00pm: Girls 55m Dash (All Age-Groups 14-Under)
6:00pm: Girls Long Jump (All Age-Groups 14-Under)
7:30pm: Boys 55m Dash (All Age-Groups 14-Under)
7:30pm: Boys Long Jump (All Age-Groups 14-Under)
9:00pm: Girls & Boys 800m Run (All Age-Groups 14-Under)
9:00pm: High School Aged Boys High Jump (Unseeded-2 Pits)
9:00pm: High School Aged Boys Shot Put (Unseeded)
9:00pm: Girls Triple Jump (Unseeded HS AGE - Both Pits)
Saturday January 16th
Running Events
7:30am: Girls 1600m Run
9:30am: Boys 1600m Run
12:00pm: Girls 55m Hurdle Prelims
1:00pm: Boys 55m Hurdle Prelims
2:00pm: Girls 55m Dash Prelims
3:00pm: Boys 55m Dash Prelims
4:20pm: Mixed 4x400m Relay Invitational (1 Section)
4:25pm: Girls 4x400m Relay (Top 1 Section)
4:30pm: Boys 4x400m Relay (Top 1 Section)
4:35pm: Girls Invitational 4x1500m Relay (1 Section)
4:55pm: Boys Invitational Distance Medley Relay
5:20pm: Girls Invitational Mile (Top 2 Sections)
5:35pm: Boys Invitational Mile (Top 2 Sections)
5:50pm: Girls Shuttle Hurdle Relay (1 Section)
5:55pm: Mixed One Mile Race Walk
6:20pm: Girls Invitational 800m Run (1 Section)
6:25pm: Boys Invitational 800m Run (1 Section)
6:30pm: Boys Invitational 300m Dash (Top 5 Sections)
6:45pm: Girls Invitational 300m Dash (Top 5 Sections)
7:00pm: Girls 300m Dash (First 5 Sections May Use Blocks)
9:00pm: Boys 300m Dash (First 5 Sections May Use Blocks)
Field Events
3:30pm: Boys Invitational Shot Put
3:30pm: Girls Invitational High Jump
3:30pm: Boys Invitational High Jump
9:00pm: Boys Invitational Long Jump
9:00pm: Girls Invitational Triple Jump
Sunday January 17th
Running Events
7:00am: Girls 3200m Run
9:00am: Boys 3200m Run
11:00am: Girls & Boys 4x800m Relay (Seeded Section Last)
12:20pm: Girls Invitational Sprint Medley Relay (1 Section Final)
12:25pm: Boys Invitational Sprint Medley Relay (1 Section Final)
12:30pm: Girls 55m Hurdle Final
12:35pm: Boys 55m Hurdle Final
12:40pm: Girls 55m Dash Final
12:45pm: Boys 55m Dash Final
12:50pm: Girls Invitational Two Mile Run (1 Section)
1:05pm: Boys Invitational Two Mile Run (1 Section)
1:20pm: Girls Invitational 4x200m Relay (Top 2 Sections)
1:50pm: Boys Invitational 4x200m Relay (Top 2 Sections)
2:00pm: Girls Invitational 500m Dash (Top 2 Sections)
2:10pm: Boys Invitational 500m Dash (Top 2 Sections)
2:20pm: Girls Invitational 1K (Top 1 Section)
2:25pm: Boys Invitational 1K (Top 1 Section)
2:30pm: Girls Invitational 200m Dash (Top 5 Sections)
2:45pm: Boys Invitational 200m Dash (Top 5 Sections)
3:40pm: Girls 4x200m Relay
4:30pm: Boys 4x200m Relay
5:30pm: Girls 1000m Run
6:30pm: Boys 1000m Run
7:30pm: Girls 500m Dash
8:30pm: Boys 500m Dash
9:30pm: Girls 4x400m Relay
10:00pm: Boys 4x400m Relay
Field Events
7:00am: Girls High Jump (Two Pits)
7:00am: Boys Triple Jump (Both Pits)
7:00am: Girls Shot Put (Unseeded)
2:00pm: Girls Invitational Shot Put
2:00pm: Girls Invitational Long Jump
2:00pm: Boys Invitational Triple Jump
9:00pm: Boys Invitational Pole Vault
9:00pm: Girls Invitational Pole Vault