Fuel Your Passion
Train With The Best, Beside The Best At Spire
Train With The Best, Beside The Best At Spire
Spring and summer camp registration at the SPIRE Institue and Academy is now open.
Mar 9, 2021
by FloTrack Staff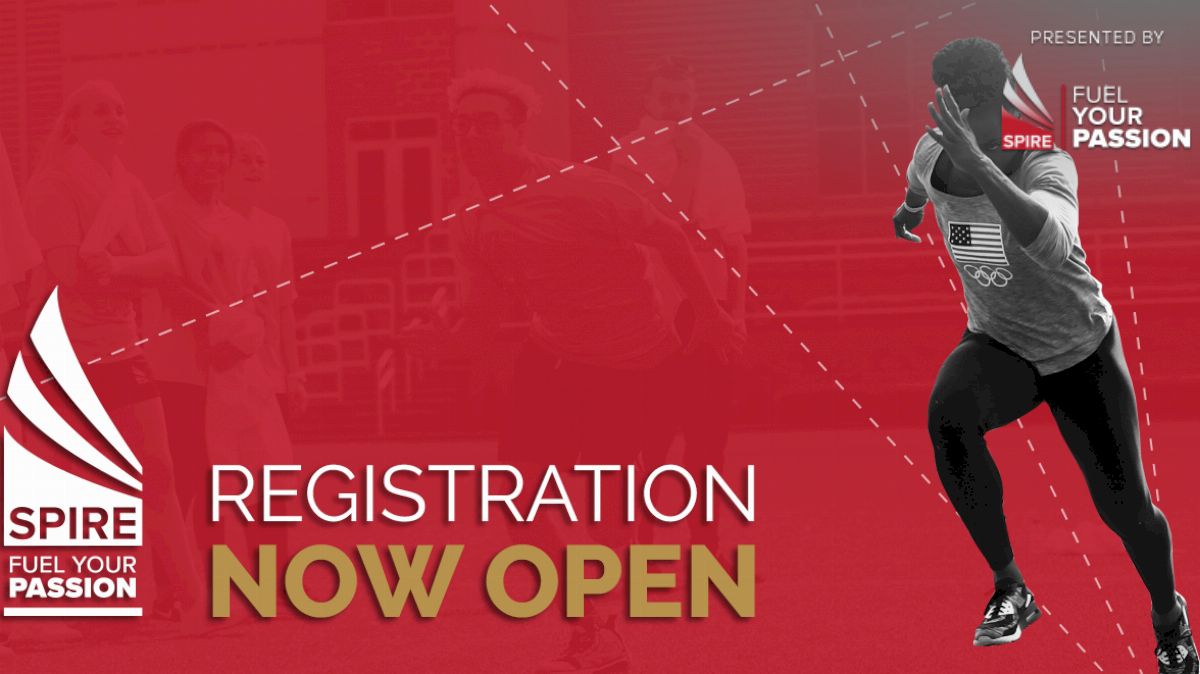 This story is sponsored by SPIRE Institute & Academy. SPIRE and its expert coaches, teachers and performance trainers offer residential camp and academy training programs in basketball, track and field, swimming, esports and drone racing.
For more information on the Track & Field Academy, click here.
For information on Track & Field camps, click here
Some of the world's best track and field athletes are currently training with SPIRE's renowned coaches and top-tier trainers for the highest levels of international competition. These same coaches and trainers have created camps for athletes between the ages of 13-18 to help them improve their proficiency and performance in jumps, throws, sprints, hurdles and distance running, and develop that all-important mental toughness that defines the top level competitors.
Each athlete will receive/experience::
Expert instruction in your event (Learn what you have to do to make immediate improvements as well as what you need to do for continued success)

Elite warmup exercises and running drills

Event-specific drills and exercises

Mental strategies and mental imagery

Functional Movement Screening (FMS) in SPIRE Performance to locate and address physical weaknesses

Film review with coaches
Spring Jumps Camp March 26-28
(Pole Vault, Long/Triple/ High Jumps) May 7-9
$450 for day camp (includes lunch)

$595 for boarding (includes all meals/overnight)
Spring Throws Camp April 23-25
(Shot Put and Discus)
Pole Vault Camp April 16-18
May 28-30
$450 for Day Camp

$595 for Boarding
Spring Track Camp April 19-11
(Sprints, Hurdles and Distance Running) May 21-23
$450 for Day Camp

$595 for Boarding
Summer Jumps Camp June 10-13
(Pole Vault, Long/Triple/High Jumps)
$595 for Day Camp

$795 for Boarding
Summer Throws Camp June 17-20
(Shot Put/Discus) July 22-25
$595 for Day Camp

$795 for Boarding
Summer Pole Vault Camp June 24-27
July 15-18
August 5-8
$595 for Day Camp

$795 for Boarding
Summer Track Camp July 8-11
(Sprints, Hurdles & Distance Running)
$595 for Day Camp

$795 for Boarding
Summer Track and Field Camp August 12-15
Fundamentals and specifics of Sprints, Hurdles, Distance Running,
Shot Put, Discus, Long Jump and Pole Vault.
$595 for Day Camp

$795 for Boarding
For more information on SPIRE's Spring/Summer camps, visit https://www.spireinstitute.org/camps/camps-track-field/.
Space is limited. Register now!
WHY SPIRE?
#1 OUR TRAINING PROGRAMS ARE FOCUSED ON EVERYONE
Whether you're trying out for your school team or training for the Olympics, the most important thing is getting better and steadily developing along a customized path to help you reach your individual goals..
#2 SPIRE TRAINS THE WHOLE ATHLETE
There is more to becoming a champion than just improving skills and polishing technique. SPIRE provides physical, and mental performance training with nutrition and hydration guidance, as well as sports-specific training and healthy, fun competition.
#3 BE A PART OF MORE THAN A CAMP
SPIRE is a community 12 months of the year. Everyone on campus is fully invested in training athletes and building strong individuals year-round. Our community fosters a passion for the game, for improvement, and for long-term athletic development.
#4 SPIRE IS ONE OF A KIND
Constructed on 430 acres of expansive land, at 750,000 square feet, SPIRE is among the largest and best-equipped indoor sports facilities in North America. SPIRE Academy serves as a national/international college preparatory academy for high school and postgraduate athletes. SPIRE'S experienced coaching staff conducts academy, camp, club, skill development programs and/or league play in a wide variety of sports. SPIRE also hosts countless sports competitions including those organized by the NCAA, the Big East, the Big Ten and the Atlantic 10 conferences. Spire has also hosted Olympic trials and world championship qualifiers.