2022 Penn Relays presented by Toyota
Steve Dolan Named Frank Dolson Director Of Penn Relays
Steve Dolan Named Frank Dolson Director Of Penn Relays
Steve Dolan has been named the Frank Dolson Director of the Penn Relays.
Oct 7, 2021
by FloTrack Staff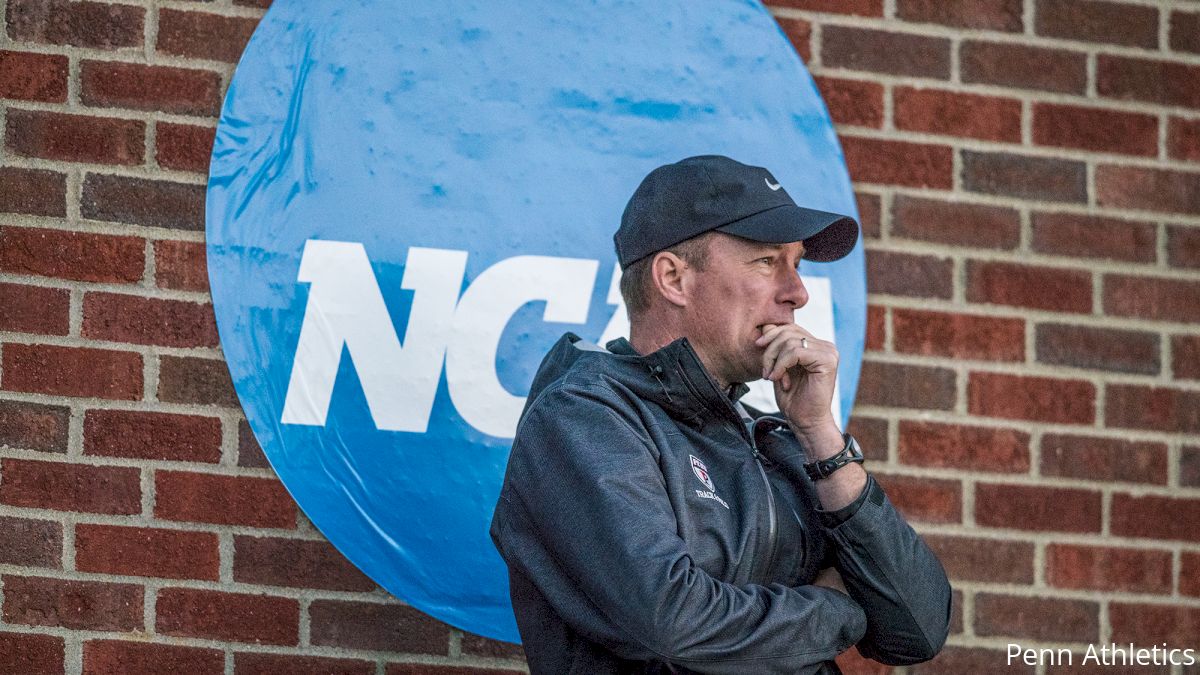 Via Penn Relays
Steve Dolan, currently the James P. Tuppeny/Betty J. Costanza Director of Track & Field and Cross Country at the University of Pennsylvania, has also been named the Frank Dolson Director of the Penn Relays. Dolan will continue in his role leading Penn's track & field and cross country teams, which will further align the intercollegiate programs with one of the premier events in track & field, the Penn Relays. Dolan succeeds Dave Johnson, who announced his retirement as the Director in September, 2020.
"As the former long-time Executive Director of the Penn Relays, it gives me great pleasure to name Steve Dolan as our next director," said Alanna Shanahan, the T. Gibbs Kane, Jr. W'69 Director of Athletics and Recreation at Penn. "Steve has the vision and experience to take this nationally and internationally recognized event and make it even more impactful. By continuing in his role with Penn track & field, there will be greater alignment between the varsity programs and the Relays, benefitting both programs immensely."
"I also want to thank Dave Johnson for his decades of service to Penn and Penn Relays," Shanahan continued. "The Relays are in a better place in 2021 due to Dave's leadership, care and love of this event for more than three decades in an official capacity, and many more as a fan and contributor."
Dolan has been guiding Penn's track & field and cross country programs since 2012, and intends to lead the Penn Relays by recruiting elite participants, creating a more entertaining experience for participants and fans, building upon the Penn Relays brand year-round and in the community, and hosting more track & field events at historic Franklin Field.
"I am honored by the opportunity to help lead the next chapter of the Penn Relays and humbled to follow Dave Johnson with this responsibility," Dolan said. "Dave did an outstanding job both developing and leading the Penn Relays over the last twenty-six years as the event director.
"As we look to the future, I am inspired to work with Alanna and Scott Ward (Senior Associate Athletic Director, Chief Operations Officer / Executive Director of the Penn Relays) to build on the incredible history of the event. Having attended the Penn Relays over the last three decades and as both a coach and a parent, I am keenly aware of the profound positive impact this event has on so many people."
Aligning the track & field and Penn Relays offices allows Penn Athletics to sync strategic goals and resources and will ultimately help both grow in the coming years. Penn has recently expanded its track & field and cross country coaching staff, and an associate director of Penn Relays will assist Dolan with meet management and promoting the sport of track & field in the local and regional community. The growth of future staffing will benefit both track & field and Penn Relays.
"The Penn Relays is a tradition like no other for our campus community, the City of Philadelphia and the track & field world at-large," Dolan said. "We are excited to host a great Penn Relays Carnival in 2022. I can't wait to see everyone in Franklin Field the last week in April!"
Dolan currently is in his tenth season as the Director of Track & Field/Cross Country at Penn where he oversees all aspects of the men's and women's track & field and cross country programs and serves as the distance coach for the men's program.

One of the most highly regarded coaches in the country, Dolan has transformed the Quakers program in his time in Philadelphia. In each of his first eight seasons at the helm (pre-pandemic), Penn sent at least 11 NCAA Outdoor qualifiers, including 20+ men and women combined each from 2016-19, and produced at least one outdoor All-American each year.
Throughout his career, Dolan has coached five college Championship of America relay teams at the Penn Relays, including the women's distance medley relay and the men's 4 x mile at Penn, and two men's 4 x mile teams and one men's distance medley relay at Princeton.
In those first eight years, Dolan has led Penn to a total of seven team Ivy League championships (two men's cross country, three women's indoor track & field and two women's outdoor track & field). A total of 33 All-Americans, 81 individual Heptagonal champions, 190 All-Ivy honorees and 42 Academic All-Ivy recipients have competed for Dolan, who is a seven-time unanimous Ivy League Coach of the Year. More than 50 current program records, men's and women's combined, have come under Dolan's supervision.
Prior to Penn, Dolan spent eight years at Princeton where he served as the head men's cross country coach and assistant men's track coach. While at Princeton, Dolan was honored as NCAA Regional Coach of the Year on four occasions.
Before arriving at Princeton, Dolan was the Director of Men's and Women's Track and Cross Country at The College of New Jersey (TCNJ) for 11 years. Under Dolan's tenure, TCNJ became a national power. Dolan's teams and top individuals were regularly among the best in the nation. Dolan coached 66 All-America award winners that combined for 126 All-America citations. This group includes five NCAA champions. Dolan was named as the NCAA Division III Regional Coach of the Year 12 times as the head of the track & cross country programs at TCNJ.

Dolan is a native of Bloomington, Minn. He received his bachelor's degree at the University of St. Thomas (Minn.) in business administration in 1992. While at UST, he was the 1992 NCAA Division III national champion in the decathlon and was runner-up in the event in 1991. Dolan set school records in the decathlon, pentathlon and javelin while at UST and was inducted into the school's Athletic Hall of Fame in 1998. He received his master's degree at TCNJ in athletic administration in 1994.
Dolan and his wife, Nicole, have two children, Tim, a senior track athlete at Penn, and Sean, a junior track athlete at Villanova. As part of the Hopewell Valley High School Boys Distance Medley Relay, Tim and Sean helped set a Penn Relays record in the event in 2018.