2021 Gulf South XC Championships
Can Lee Sweep The Titles At Gulf South Championships?
Can Lee Sweep The Titles At Gulf South Championships?
Watch the 2021 Gulf South Cross Country Championships live on FloTrack.
Oct 21, 2021
by FloTrack Staff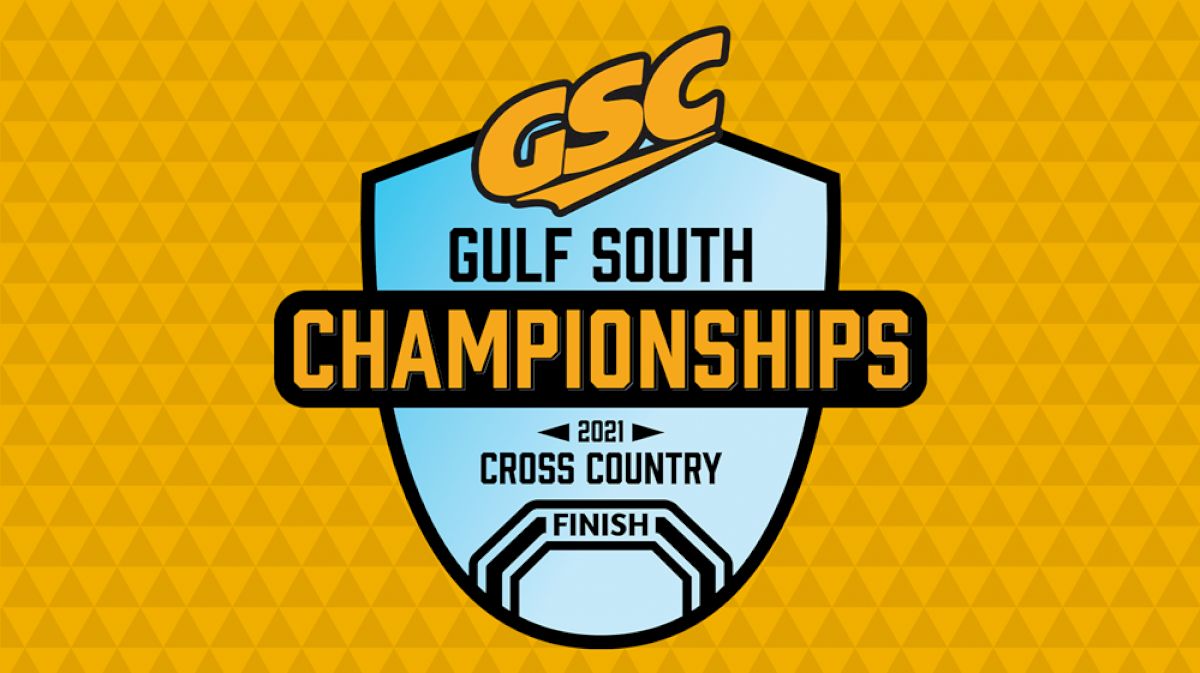 Several of the nation's top Division II cross country teams and individuals will square off at Saturday's Gulf South Championships on Saturday. The meet, hosted by Mississippi College on the Choctaw Trails course, features three nationally-ranked men's teams and one nationally-ranked women's team in the last USTFCCCA rankings.
Watch the 2021 Gulf South Conference Championships Live On FloTrack
For the men, Lee (#8) and Alabama Huntsville (#11) will meet for the fourth time this season. Lee has won two of the three match-ups thus far, but the races have been close. Most recently, Lee finished 12 points ahead of Alabama Huntsville at the UAH Chargers XC Invite. Lee is led by Christian Noble, the defending champion from this meet and owner of the Division II record in the indoor 3000m and 5000m.
Noble won two national titles indoors and was poised for more outdoors until a mishap in the steeplechase spoiled his national meet. This fall, Noble opened his season with a dominate win at the Memphis Twilight XC Classic. He took 34th at the DI heavy FSU XC Open before taking fourth at the UAH Chargers XC Invite. Behind Noble, Lee will count on Silas Eckenroad (17th UAH Chargers XC Invite) and Caleb Eagleson (19th). Will Stone has run as Lee's second and third man this year.
But Alabama Huntsville will be a tough out. They return their entire scoring five from a team that won this meet last year and have been competitive with Lee all year, including finishing 18 points ahead of them at the FSU XC Open. Jay Day and Allan Anderson have been a solid 1-2 this season and are capable of staying within striking distance of Lee's top runners. Harold LaCroix has proven capable of a big race at the conference meet after placing third (one spot ahead of Day) at last year's meet.
Mississippi College (#17) is poised to improved from their fourth-place finish from 2020 and could challenge for the win on their home course. They haven't seen Lee or Alabama Huntsville much this year. Their big race came at the Live in Lou Classic at the beginning of October where they placed eighth. Hunter Kurz led the way in Louisville, placing 40th, just five seconds ahead of his teammate Gabe Poulin. Freshman Christian Balcer has looked good in his three appearances this season.
The same three schools should be in contention in the women's race, though Lee has a much bigger gap on the field.
Lee is ranked fifth in the nation and is the reigning conference champion. They won the UAH Chargers XC Invite by almost thirty points and have low-sticks and depth. Seniors Celine Ritter and Toni Moore went 1-3 in that race, with Ritter winning by over 20 seconds.
Ritter is one of the nation's best. She won the indoor 3000m national title this past season and took second outdoors in the 1500m. Against tough competition at the FSU XC Open, Lee finished sixth with Ritter taking 11th and Moore finishing in 40th.
After those two, Lee will lean heavily on freshman and sophomores. At the UAH meet, the remained of their seven runners included one sophomore and four freshman. Danielle Horter, a freshman, was Lee's third runner in 11th place. Freshman Grace Adams and sophomore Olivia McLain rounded out the scoring for Lee.
Even with the lack of experience, it's going to take a special day by one of the other teams to unseat Lee.
Mississippi College finished second in this meet last year, 21 points back of Lee. Junior Jazmin Hernandez was 5th at the conference meet last year and is coming off a victory at the Watson Collegiate Invitational, which also took place on Choctaw Trails. Josie Whipp and Madeline Campbell, took third and fourth, respectively for Mississippi College. Alabama Huntsville was 10th at the UAH Chargers XC Invite, with their average time per runner coming in at 1:09 slower than Lee's. Huntsville is led by Kaylee Stewart who has been the team's top runner in all four of her races this fall.