2022 Stanford Invitational
Win Prizes With Predictions For Stanford Invite and Florida Relays
Win Prizes With Predictions For Stanford Invite and Florida Relays
Win prizes by predicting winners at the Stanford Invite and Florida Relays.
Mar 28, 2022
by Travis Miller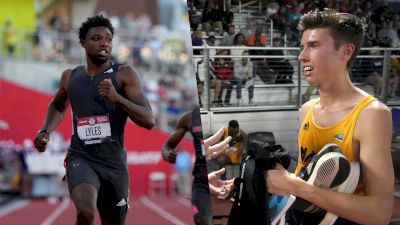 We have partnered with PickUp to give you the opportunity to share your thoughts throughout the outdoor season! Make your picks below to have your opinion heard. Enter your phone number to get the latest offers, news and updates from FloTrack as well as free awards from PickUp.
Get both correct this week to be entered to win.
*Must enter your phone number to receive winning notification via SMS*
Pick1: Who Will Win the Stanford Invite Men's 5K?
Gordon: Charles Hicks | Kevin: Amon Kemboi
Pick 2: Number Of Pro Teams Wins In The M 4x1, W 4x1, M 4x4, W 4x4 at Florida Relays?
Gordon: 2 for 4 | Kevin: 4 for 4