2022 AAU Junior Olympic Games
AAU Legends: Track's Best That Started At AAU Jr. Olympics
AAU Legends: Track's Best That Started At AAU Jr. Olympics
Here are a few of the most notable AAU Junior Olympic Games alumni and their post-AAU accomplishments
Jul 22, 2022
by FloTrack Staff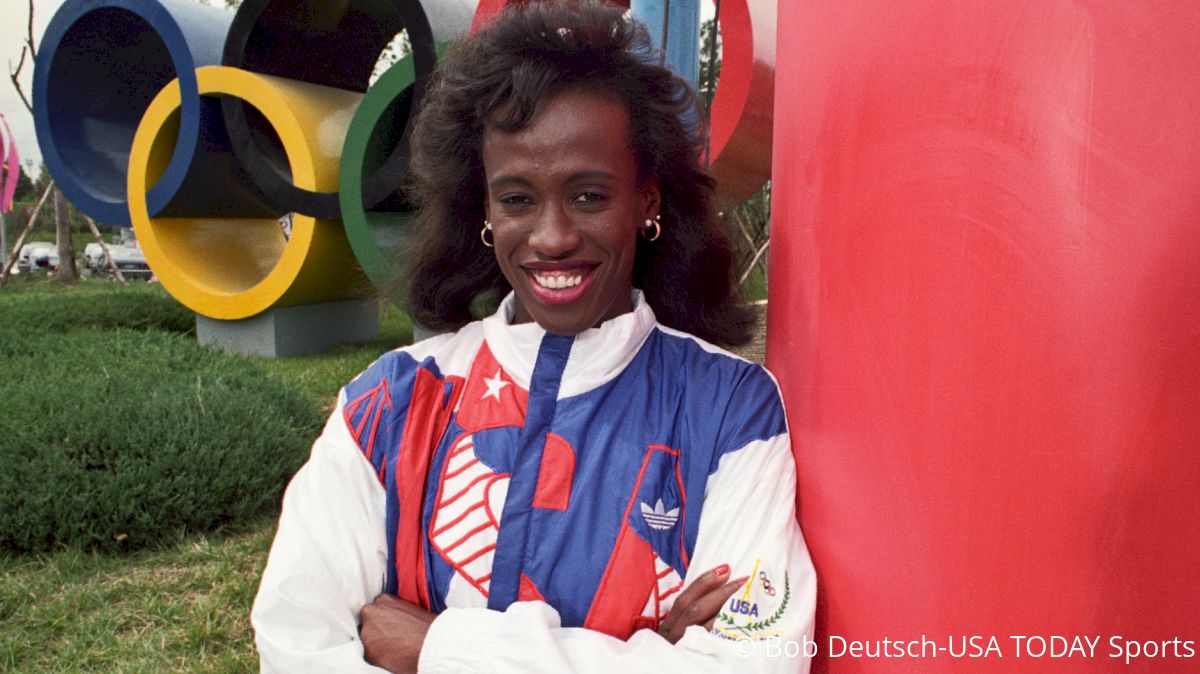 MileSplit Staff
The AAU Junior Olympic Games have been the pinnacle of thousands of young athletes' seasons since the competition's inception in 1949, and some of those athletes have gone on to accomplish incredible feats in track and field.
Here are a few of the most notable AAU Junior Olympic Games alumni and their post-AAU accomplishments. In this list, we're focusing on the greatest athletes in history -- for some of the more recent stars, see our rundown of recent AAU alumni who are now at the World Championships in Eugene, Oregon.
Holding a mind-boggling 17 global championship titles, Carl Lewis is one of track's greatest legends. His pro career accomplishments include 65 consecutive victories in the long jump over 10 years, as well as the still-standing world indoor record in the long jump and top marks in the 100m and 200m.
Lewis has always been a huge supporter of AAU Track and Field. In addition, he was an AAU Junior Olympic Games competitor himself during his high school years at Willingboro High School in Willingboro Township, New Jersey. Lewis was just named the head track and field coach at the University of Houston.
JJK is among the greatest to ever walk the track, having won three Olympic and four World Championships gold medals in the long jump and heptathlon during her career from 1988 to 1996.
But as a high school athlete for Lincoln Senior High School in her hometown of East St. Louis, Illinois, she also was a participant in the AAU Junior Olympic Games.
In recent years, Joyner-Kersee has taken her talents to the sphere of politics, as she ran a campaign for president of USATF this past year at the USATF annual convention.
Kathy McMillan, Raeford (NC)
McMillan is still the current NFHS record holder in the long jump -- though she's No. 2 all-time in high school history -- with her 6.78m leap in 1976, and she took those jumping talents to the AAU Junior Olympics as a competitor, attending from her hometown in Raeford, North Carolina.
Her post-AAU career was filled with success, including a silver medal in the long jump at the 1976 (senior) Olympic Games and a gold at the "Boycott Games" in 1980, which were held in Philadelphia to protest the Olympic host nation.
Charles Foster, Gaffney (SC)
Foster's career in the short hurdles saw him take championship titles from the NCAA, the U.S. Indoor and Outdoor Champs, and the Summer University Games, but one other event Foster was a champion in was the AAU Junior Olympic Games in track and field, during his high school years at Gaffney High School in Gaffney, South Carolina.
His AAU accomplishments include a national junior title in the 120-yard high hurdles. Though Foster never capitalized on his talent with a global senior championship medal, he did achieve a No. 1 world ranking in 1974 in the short hurdles.
Not many people can call themselves an Olympic gold medalist in the 100m, but Evelyn Ashford became one of them following her victory in the 1984 Olympics.
She was the first woman ever to run under 11 seconds at the Olympic Games, but before her first sub-11, she was sprinting to national titles at the AAU Junior Olympic Games, making the trek from her hometown of Shreveport, Louisiana.
What would this list be without a more recent superstar?
And who better than Olympic gold medalist Athing Mu.
The Trenton, New Jersey native largely began her track and field journey through AAU, competing in her first AAU Junior Olympic Games competition in 2015. Over the ensuing years, she created something of a legend as she began to rack up the medals.
In 2017, she won the 800m and 1,500m, then followed with victories in the 400m, 800m and 1,500m the following year. By 2019, her junior year of high school, she was competing on the USA stage and by 2021 she was in her first Olympics, where she took home a gold medal in the 800m with a time of 1:55.21 and another in the 4x400.