Run Elite Program Looks To Build Out Future In Utah
Run Elite Program Looks To Build Out Future In Utah
Jared Ward, Isaac Wood and Landon Southwick had one goal in mind when they created Run Elite Program, a state-funded professional training group in Utah.
Aug 31, 2022
by Cory Mull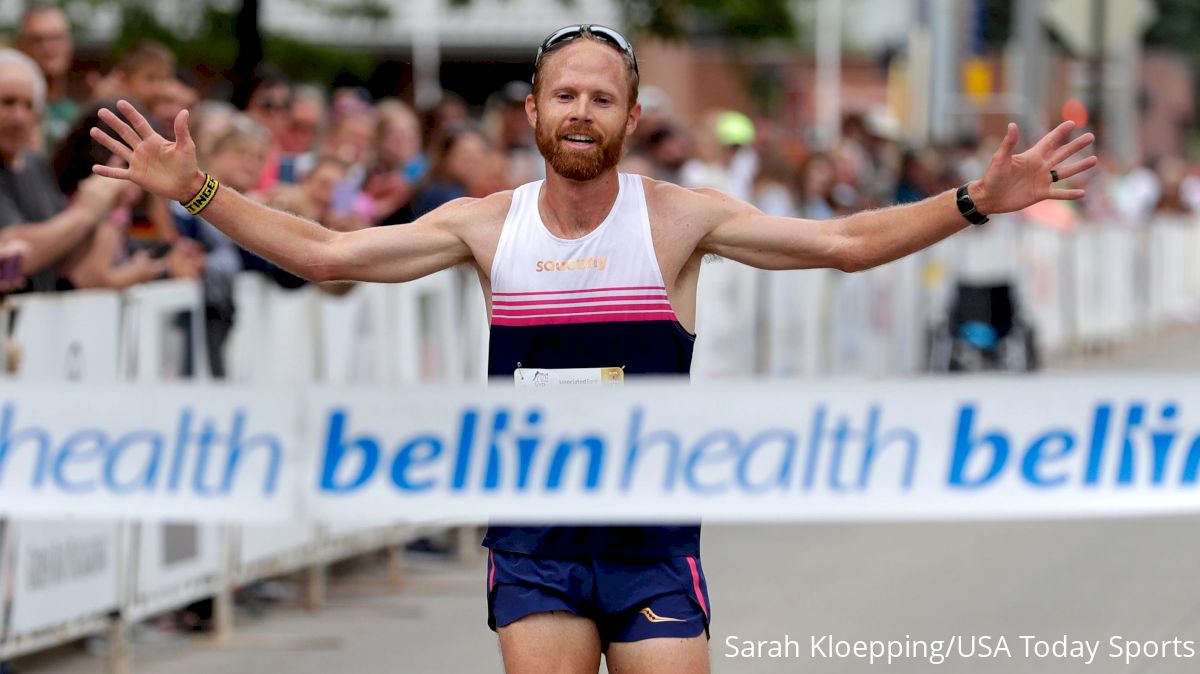 Jared Ward, Isaac Wood and Landon Southwick had one goal in mind when they created Run Elite Program, a state-funded professional training group in Utah.
"Support the professionalism of runners in a demographic that's really printing good runners year after year, from the high school to professional levels," said Ward, an Olympian, one of the U.S.'s top marathoners, a BYU professor and a 2014 graduate of the university.
Roughly a year later, that vision has materialized into a group featuring a handful of the state's top professionals, from the likes of Ward and Clayton Young and Jordan Cross to Rachel Young, Makenna Myler and Jake Heslington, along with a small support staff.
Ed Eyestone and Diljeet Taylor, the directors of BYU's men's and women's distance programs, count among the group's coaches, Young said, while Wood is the Club Director.
What's different, though, is the level of support the non-profit group is receiving from the state, and not by any singular shoe sponsor.
This year, the Utah Legislature approved an economic development grant in the amount of $166,400, backing the group in their Olympic endeavors.
Mike McKell, a state legislature from Spanish Fork -- where American Fork High School runners have long produced successes in high school running -- first advised Ward and Wood to seek funding, according to the Deseret News.
It's the first known government-backed running club in the state's history.
"We have a great relationship with the Utah Sports Commission," Ward said. "It was originally drawn up to be ongoing for a few years, before it was readdressed ...but we expect to have continued funding."
The grant was issued with the idea of supporting Olympic-level talent in Utah, helmed by a group that would fully invest in runners' future, regardless of sponsor.
But in a current landscape where most professional groups are shrouded in intellectual property and proprietary shoe technology, that idea on its own is a rare one.
Ward, who finished 10th at the New York City Marathon in 2021, is repped by Saucony while Young, the NCAA 10K champ in 2019, is sponsored by Asics. Jordan Cross is backed by TrackSmith.
In a perfect world, other runners from Utah could join the organization -- whether they're backed by Nike, New Balance or adidas. Less important is the brand, Ward said, and more impactful is the mission of the group, which is to provide resources and support to high-achieving professionals.
Ward does admit the idea has its drawbacks. The group will have to seek new funding each year, though it is expected that the Utah Legislature will continue to support the cause. There's also the nature of combining athletes from various sponsorships into one cohesive training group.
"I think that's a hurdle," he said recently of various athletes sponsored by different brands. "But to me it kind of depends on the lens that you look through. If you look at what's happening on the start line of the Boston or New York Marathon every year, it's a group of elite athletes with different title sponsors that have all decided to be part of an organization and be ambassadors for an organizations, up through the event and after."
"We really wanted to do it agnostically," Ward said, "and have a community-driven approach."
The ultimate vision, Ward said, is to see-out the Olympic goals of athletes while also creating auxiliary training groups at the youth level and perhaps even community-driven races and events. Both Ward and Young believe Utah incubates some of the best talent in the country and "per capita" has some of the highest-achieving runners in the country.
They also believe Utah is rife with the best training conditions in the U.S. The group bases its operations out of Springville, Young said.
There are other facets of the Run Elite Program, Young said, that favor athletes in search of continued success.
"Not everyone has an opportunity to earn a contract," Young said. "We're trying to provide opportunities, along as for athletes with existing contracts.
"In Utah, we've seen some athletes fall through the cracks, whether there's not enough [physical therapy] or travel budget to accommodate them, whether there's not an organized group to run with. REP provides an athlete with a structure they may need, even if it's someone to train with."
Currently, REP athletes can utilize facilities and personnel from Intermountain Healthcare, one of Utah's largest healthcare providers. That luxury includes access to local nutritionists, sports psychologists, physical therapists and equipment like AlterG treadmills, Young said.
Ward said REP's primary mission is to be athlete-driven, functioning in a way that supports the careers and successes of Utah's top athletes.
"What we are, first and foremost, are a professional running club with resources for pros," he said.