Zurich Diamond League Final Live Blog
Zurich Diamond League Final Live Blog
Live updates of the 2022 Diamond League final in Zurich.
Sep 8, 2022
by Kevin Sully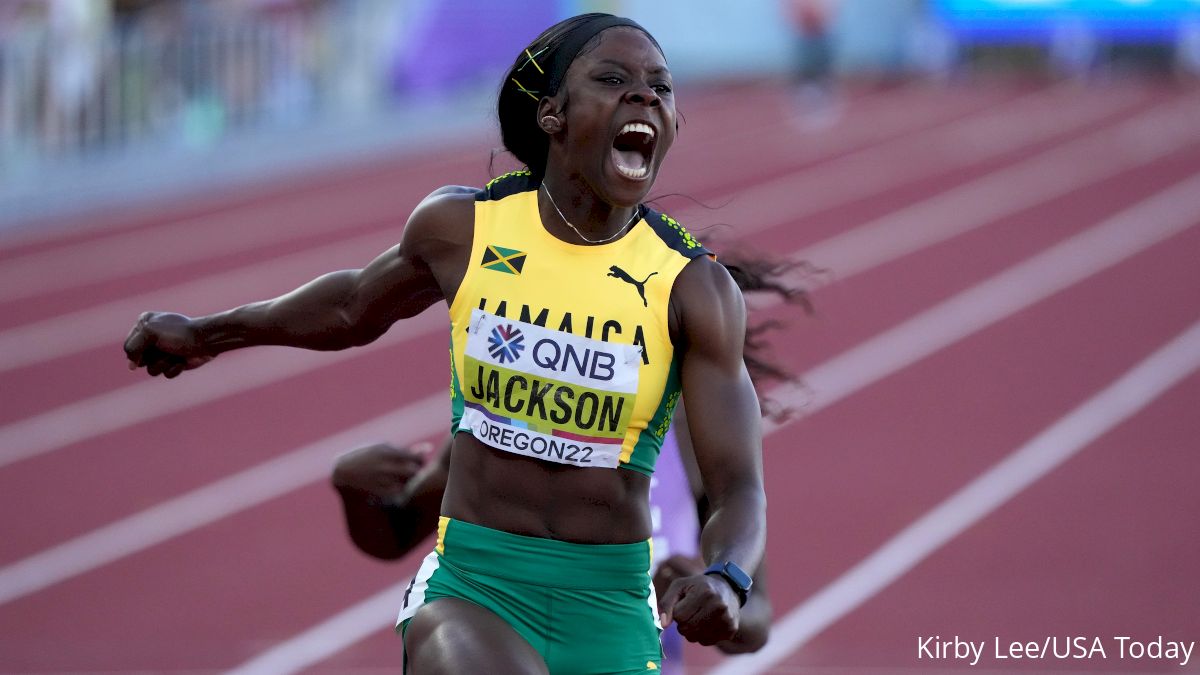 FloTrack will posting live updates during the Zurich Diamond League meet on Thursday, September 8th beginning at noon CT. Join us to see who will walk away with the $30,000 prize and the title of Diamond League champion.
Wednesday's Action
Zurich actually kicked off on Wednesday with the finals held in the men's and women's 5000m, the men's and women's shot put, the men's high jump and the women's pole vault.
The 5000m races were held outside the stadium on a 563-meter track, which threw in a wrinkle into what is, theoretically, the second most important 5000m race of the year. Beatrice Chebet and Nicholas Kipkorir took the titles. Americans Grant Fisher and Alicia Monson capped their seasons with strong showings. Fisher rallied in the final 100 meters to place third, while Monson placed sixth.
Joe Kovacs erupted in the men's shot put, throwing a lifetime best of 23.23 meters to get another victory over Ryan Crouser. The mark is the third best in history, behind only Crouser's best two throws. The last two years have been all about Crouser's dominance and destruction of the record book. Since the World Championships, Kovacs has responded and has reset the event heading into 2023.
In the women's shot put, Chase Ealey capped her undefeated outdoor season with a winning throw of 20.19. Nina Kennedy pole vaulted a season best of 4.81 to win the women's pole vault, while Gianmarco Tamberi won the high jump with a clearance of 2.34m.
Women's 400m
That exceeded expectations.
Marileidy Paulino became the 12th women in history to break 49 seconds in the 400m, running 48.99. In the process, Paulino grabbed the world lead away from from Shaunae Miller-Uibo, who was not competing today.
CAMPEONA DE LA DIAMOND LEAGUE 💎@Marileidy_P 🇩🇴 clocks a national record and world-leading time of 48.99 to claim the Diamond Trophy in the 400m!

📷 @matthewquine / @Diamond_League#ZurichDL pic.twitter.com/B74nCtTMVO

— World Athletics (@WorldAthletics) September 8, 2022
This event looks likely to undergo a dramatic shift for 2023 and 2024. Miller-Uibo has said she is going to focus on other events and there's the possibility that Sydney McLaughlin-Levrone will try her hand at running a 400m race without barriers. Regardless, with this mark Paulino made a statement that she is still getting better.
Men's 400m
Kirani James looked in command the entire 400m, taking the win in 44.26. Bryce Deadmon made a late push to take second with a time of 44.47. Matthew Hudson-Smith scratched before the the race began.
DIAMOND LEAGUE CHAMPION ‼️

2011 💎
2015 💎
2022 💎@Kirani_James 🇬🇩 storms to 44.26 over 400m to claim the Diamond Trophy once again!#ZurichDL pic.twitter.com/FPuF3ljB31

— World Athletics (@WorldAthletics) September 8, 2022
Triple Jump
Yulimar Rojas was again over 15 meters in a competition when nobody else was. Rojas, still undefeated this season in the triple jump, jump 15.28 meters in the second round to take the victory. Not sure if she will make the final three for women's Athlete of the Year, but she once again has a strong case.
In the men's competition, Andy Diaz Hernandez opened his competition with a lifetime best of 17.70 to edge out Pedro Pichardo who jumped 17.63 meters.
Women's 100m Hurdles
Tobi Amusan showed why she's the world record holder, turning in a dominant win in 12.29. It was a bit off her world record of 12.12, but it was still the second fastest wind-legal time of her career. American Tia Jones continues her stellar summer with a runner-up finish in 12.40. 2022 World Championships medalists Britany Anderson (12.42) and Jasmine Camacho-Quinn (12.49) took third and fourth.
12.29!

Tobi Amusan defends her #DiamondLeague title with a new meeting record in the women's 100m hurdles!#ZurichDL🇨🇭#DLFinal💎
📷 @matthewquine pic.twitter.com/9pBMhZ75qw

— Wanda Diamond League (@Diamond_League) September 8, 2022
Women's Steeplechase
The pace wasn't as ambitious as recent races with an opening 1000m of 3:01. Once the pacer stepped off the track, American Emma Coburn assumed the lead ahead of a pack of six behind her.
Winfred Yavi took the lead with three laps to go and took the group through 2000m in 6:08. On the penultimate water jump, five women separate with Coburn off the back. The final lap turned into a battle between Yavi and Workuha Getachew. Yavi kept Getachew at bay until the final barrier when a surge from Getachew combined with a misstep from Yavi, gave Getachaw a clear victory in 9:03.57. Yavi ran 9:04.47 for second. Coburn finished seventh in 9:20.00.
Discus
Valarie Allman gets a bit of revenge after her third-place finish at the World Championships, throwing 67.77 meters to beat Sandra Perkovic. Allman won both her competitions after getting the bronze in Eugene. Kristjan Ceh posted a throw of 67.10 meters to win the competition.
Men's 110m Hurdles
Speaking of revenge, Grant Holloway took the victory in 13.02 ahead of Jamaican Rasheed Broadbell (13.06) who beat Holloway two times since the World Championships. Holloway had his characteristic fast start and held up over the final two hurdles, the portion of the race where Broadbell snatched victory from Holloway in Szekesfehervar and Lausanne in the past four weeks.
DIAMOND LEAGUE CHAMPION 💎

Two-time world 110m hurdles champion @Flaamingoo_ 🇺🇸 storms to 13.02 and claims his first Diamond Trophy!#ZurichDL pic.twitter.com/1T52JTEBqS

— World Athletics (@WorldAthletics) September 8, 2022
During that same time period, Holloway won in Monaco and Berlin, but beating Broadbell feels significant. Since not making the World Championships final, Broadbell has reeled off four consecutive victories, broken 13 seconds and established himself as a true threat to Holloway.
"This win means a lot to me, it is huge, it is heavy as shit," Holloway said.
Women's 1500m
Faith Kipyegon can beat you any way she chooses. The greatest women's 1500m runner of time is known for her fast paced races, instead opted to ease into the Diamond League final. From the gun, Kipyegon allowed the rabbit Allie Wilson to go free, perhaps surprising the field who has grown accustomed to Kipyegon's relentless racing from the gun. With Wilson alone 10 to 15 meters clear, the group lined up behind Kipyegon and likely knowing that they were playing a waiting game with a woman who could decide on a whim to turn the race from a simmer to a boil at a moments notice.
Kipyegon pulled away over the final lap, covering the final 400 meters in 57.75 and finishing in 4:00.44. Ciara Mageean was second in 4:01.68 .
"This was a really strong field, but then I kept thinking this was the last race of the season, and I took the opportunity to end it in a nice way. It has been a long season, and, indeed, my legs are tired, but I think I still managed to run a good time all things considered," Kipyegon said.
The respect 🙌#ZurichDL pic.twitter.com/xr46dlzeBz

— World Athletics (@WorldAthletics) September 8, 2022
Men's 1500m
The men's 1500m took on a different tactic. Jakob Ingebrigtsen followed the pacer Matthew Ramsden through quick early laps of 54.19 and 57.22 seconds. Ramsden stepped off with around 550 meters remaining leaving Ingebrigtsen at the front and following the form of basically every Jakob Ingebrigtsen race over the past two years.
DIAMOND LEAGUE CHAMPION 💎

Olympic champion Jakob Ingebrigtsen 🇳🇴 delights the crowd with a world-leading 3:29.02 and claims his first Diamond Trophy in the 1500m!#ZurichDL pic.twitter.com/sUbFDJWFOK

— World Athletics (@WorldAthletics) September 8, 2022
The field began to string out with only Timothy Cheruiyot able to keep pace with Ingebrigtsen. But off the final curve, Ingebrigtsen broke away and won comfortably in a world-leading time of 3:29.02. Cheruiyot finished second in 3:30.27, Oliver Hoare placed third with a time of 3:30.59.
Women's 100m
It wouldn't be a track meet in 2022 if Shelly-Ann Fraser-Pryce ran something other than a 10.6 in the 100m. The Jamaican responded to her lone loss in the 100m of the season, with a dominant 10.65 clocking. It was her seventh 10.6 of 2022, her second fastest time of the season and the fourth quickest of her career. Any injury issues that arose out of her latch scratch in Lausanne appear to be resolved and we have reverted back to Fraser-Pryce in her otherworldly form. Shericka Jackson, who beat Fraser-Pryce last week in Brussels, was second in 10.81 and Marie-Josee Ta Lou was third in 10.91.
💎💎💎💎💎@realshellyannfp 🇯🇲 storms to 10.65 and claims her fifth Diamond Trophy!

She becomes the first woman in history to run below 10.70 seven times in the same season 😳#ZurichDL pic.twitter.com/AvDcz1hLfY

— World Athletics (@WorldAthletics) September 8, 2022
Men's 3000m Steeplechase
Very little drama here with Soufiane El Bakkali doing what he's done all season in dominating the steeplechase. El Bakkali broke away in the final two laps and had plenty of time and energy to celebrate coming off the final barrier to win in 8:07.67. Getnet Wale was second in 8:08.56. Right now this is El Bakkali's event and it doesn't show any signs of changing.
Men's 100m
Trayvon Bromell took care of business, taking the Diamond League title in a race that was missing many of the big names in the event. Bromell got a quick start and never looked back cruising to victory in 9.94 seconds. Yohan Blake was second in 10.04 and Aaron Brown finished third in 10.06.
9.94!@TrayvonBromell wins his first ever #DiamondLeague title in the men's 100m. #ZurichDL🇨🇭#DLFinal💎
📷 @matthewquine pic.twitter.com/eE5YNf8CPs

— Wanda Diamond League (@Diamond_League) September 8, 2022
Women's 400m Hurdles
Femke Bol continued the streak of pre-race favorites prevailing in Zurich, winning in 53.03. Dalilah Muhammad went out fast, gaining a clear advantage on Muhammad after the first hurdle. But Bol cut into the lead and by the final 100 meters she was in command. Bol was never threatened down the homestrech, while Muhammad was passed in the final meters by Gianna Woodruff and Janieve Russell.
BACK-TO-BACK DIAMOND LEAGUE CHAMPION 💎💎

Femke Bol 🇳🇱 runs 53.03 and successfully defends her @Diamond_League title in the 400m hurdles!#ZurichDL pic.twitter.com/oCtlZMEYSu

— World Athletics (@WorldAthletics) September 8, 2022
Men's 400m Hurdles
As expected, this was a coronation for Alison Dos Santos. The world champion stayed undefeated in 2022, gliding across the line to finish in 46.98. That is the fourth best time of his career. Khallifah Rosser and CJ Allen went 2-3 for the United States, running 47.76 and 48.21, respectively.
Women's 800m
Mary Moraa has been the breakout star of 2022 in the women's 800m and the Kenyan culminated her season with a Diamond League title. The pack didn't follow the pacing of Olivia Baker and were bunching up in the final 200 meters. With 100m to go, Keely Hodgkinson dropped back and Moraa and and Natoya Goule moved away from the field. Goule couldn't get past Moraa on the inside and Moraa crossed the line in 1:57.63. Goule ran 1:57.85. Sage Hurta took third in 1:58.47. Hodgkinson faded to fifth place and ran 1:59.06.
DIAMOND LEAGUE CHAMPION 💎

Mary Moraa 🇰🇪 kicks to 1:57.63 and claims her first Diamond Trophy in the 800m!#ZurichDL pic.twitter.com/eS6tv5RUx3

— World Athletics (@WorldAthletics) September 8, 2022
Men's 800m
In the most exciting men's 800m of the season, Emmanuel Korir passed Marco Arop in the final 10 meters to win in a world-leading time of 1:43.26. Arop made a big move with 250 meters left and was still in command with 50 meters remaining. Korir countered though, moving around Jake Wightman and passing Arop on the outside. Arop ran 1:43.38, a season's best, and Wightman took third in 1:44.10.
DIAMOND LEAGUE CHAMPION 💎

World javelin leader @karathrowsjav 🇺🇸 ends her career on a high with a 64.98m victory to claim her first Diamond Trophy!#ZurichDL pic.twitter.com/6Gu0aA7QUS

— World Athletics (@WorldAthletics) September 8, 2022
Long Jump
Ivana Vuleta's first jump of 6.97 meters was enough to carry her to victory ahead of Khaddi Sagnia and Quanesha Burks. In the men's competition, Miltiadis Tentoglou took command in the final two jumps, posting marks of 8.33 and 8.42 meters to win the competition. Marquis Dendy was second in 8.18 meters.
Men's Pole Vault
Mondo Duplantis' losing streak ended at one meet. The world record holder and gold medalist showed that his loss in Brussels was an aberration, dispatching the field after clearing 5.91 meters. But he wasn't done. Duplantis was successful in his second attempt at 6.07 meters to break his own meet record.
Women's 200m
Shericka Jackson came back after her runner-up finish in the 100m to completely dominate the women's 200m. By the top of the homestretch, Jackson was well clear of the rest of the field and her lead grew as she crossed the finish line in 21.80. Gabby Thomas continued her road back from injury, placing second in 22.38 seconds.
Javelin
Neeraj Chopra threw 88.44 meters to win comfortably over Jakub Vadlejch. Chopra had three throws better than Vadlejch's 86.94. Kara Winger's continues to have one of the most successful retirement tours in history. A week after throwing a lifetime best, Winger won the Diamond League with a throw of 64.98 meters. Kelsey-Lee Barber took second in 63.72 meters.
DIAMOND LEAGUE CHAMPION 💎

World javelin leader @karathrowsjav 🇺🇸 ends her career on a high with a 64.98m victory to claim her first Diamond Trophy!#ZurichDL pic.twitter.com/6Gu0aA7QUS

— World Athletics (@WorldAthletics) September 8, 2022
Men's 200m
Noah Lyles closed out the meet, and the Diamond League season, with a show-stopping win in the men's 200m. Off the bend, Lyles had already secured the victory and all attention was on the clock. His time of 19.52 is the sixth time under 19.60 seconds. Aaron Brown took second in 20.02.