Highlighting the nastiest kicks of the track season every week!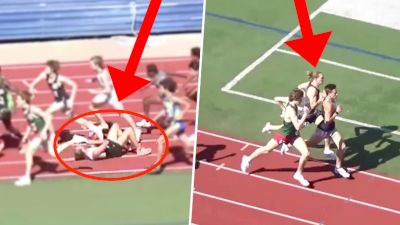 Runner Wipes Out, Kicks Down Inside For Comeback Win
Apr 28, 2021
Crazy 1600m race at the on of the regional qualifiers for the UIL State Championships in which a runner falls after the 500m mark then gets back in race, gets boxed in on the final lap and still finds a way to kick down the inside for the win.
Also at 150m, another runner was spiked, fell back and then still kicked to finish second at the last possible moment to finish second to the other runner who fell and won.