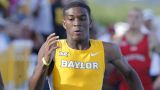 2018 Big 12 Outdoor Championship
May 11-13
Waco, TX
Find Videos
Filter Videos

109 Videos

Event

Hurdles

21

200m

11

100m

10

400m

10

800m

9

400m Hurdles

8

Decathlon

8

100m Hurdles

7

1500m

7

110m Hurdles

6

Heptathlon

6

Relay

4

Decathlon 110m Hurdles

3

Heptathlon 100m Hurdles

3

10k

2

3k Steeplechase

2

4x100m Relay

2

4x400m Relay

2

5k

2

Decathlon 100m

2

Decathlon 400m

2

Heptathlon 200m

2

Steeplechase

2

Decathlon 1500m

1

Heptathlon 800m

1

High Jump

1

Event Classification

Season

Outdoor

109

Cross Country

1

Indoor

1

Road

1

Level

College

109

High School

1

Professional

1

Content Type

Race

78

Interview

26

Highlight

2

Event Archive

1

Field Event

1

Preview

1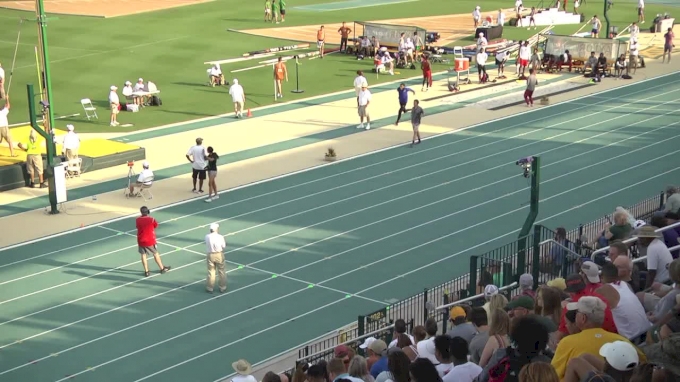 Teahna Daniels After Defending 100m Title
May 15, 2018
Teahna Daniels of Texas was emotional after defending her Big 12 100m title.
---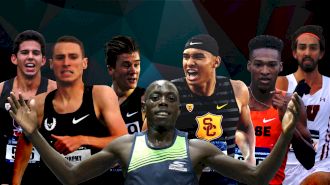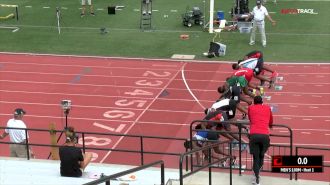 Emmanuel Yeboah 10.26 In 100m Prelim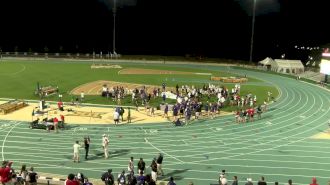 Texas Tech Head Coach Wes Kittley After Men Capture Big 12 Team Title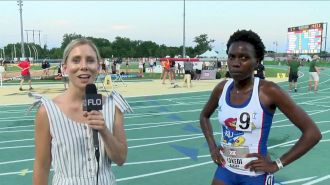 Sharon Lokedi of Kansas Wins 10th Big 12 Title With 5K Victory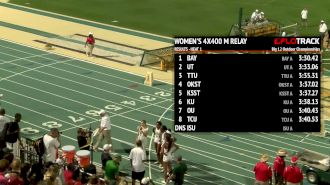 Baylor Women Close Out Big 12s On Home Track With 4x4 Victory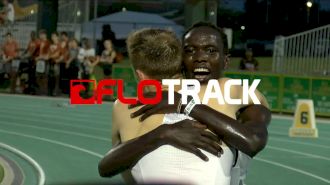 Iowa State's Edwin Kurgat, Dan Curts Go 1-2 In 5K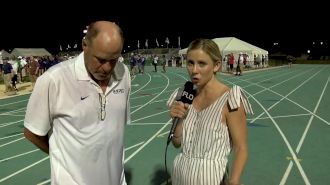 Kansas State Head Coach Cliff Rovelto After Women Win Second Straight Big 12 Team Crown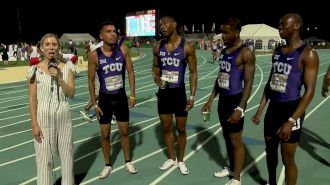 TCU Men After Winning 4x4 Big 12 Title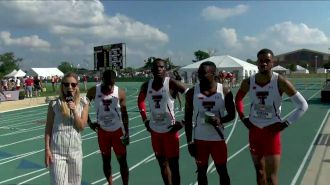 Happy Mother's Day From The Texas Tech 4x1
Texas Trio Sweeps Women's 100 Hurdles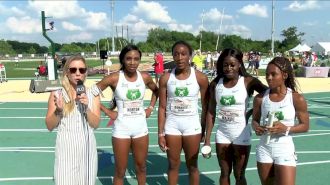 Baylor Women Start Big 12 Finals Day With 4x1 Crown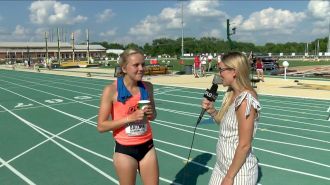 Ariane Ballner Wins First Big 12 Title In 1500m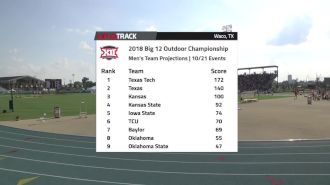 John Burt After Winning 110H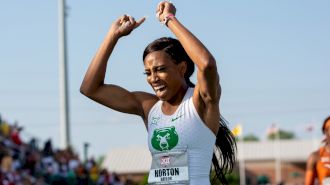 Kiana Horton Won 400m With Baylor School Record Of 51.22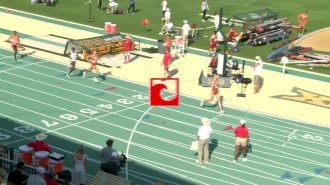 Sam Worley, Alex Rogers Took Inspiration From Des Linden's Boston Marathon Win In Big 12 1500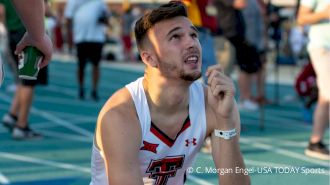 Norman Grimes after career-first sub-50 in 400m hurdles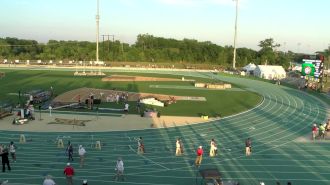 Baylor's Taylor Bennett Defends Big 12 200m After Injury Nearly Ended Her Career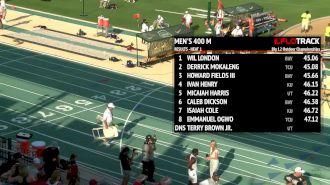 Wil London Wins Third Big 12 400m Title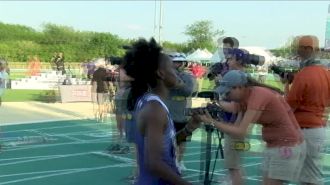 Ranae McKenzie Runs Huge PB To Win 400 Hurdles, Score Big Points For K State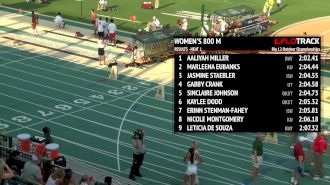 Aaliyah Miller Ran A Solo 800 PR Of 2:02.4
Teahna Daniels After Defending 100m Title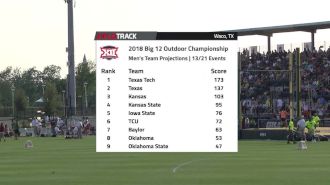 Divine Oduduru After Winning 100m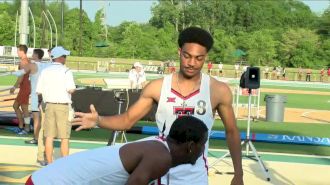 Vincent Crisp Wins First Outdoor Big 12 Title In 800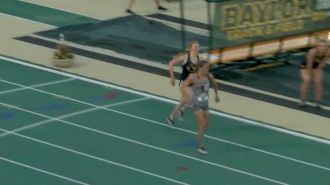 KICK OF THE WEEK: Sarah Scott Shifts Into Fifth Gear After Last Barrier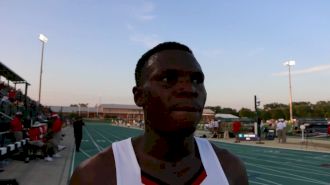 Divine Oduduru after sweeping 100, 200 to lead Texas Tech to victory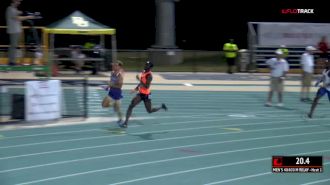 Men's 4x400m Relay, Final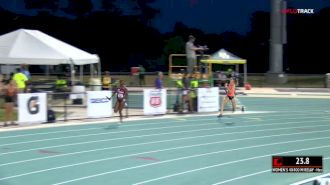 Women's 4x400m Relay, Final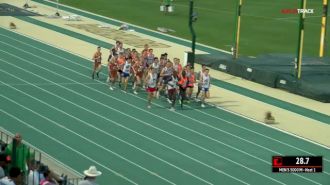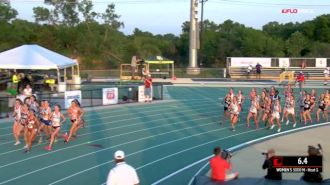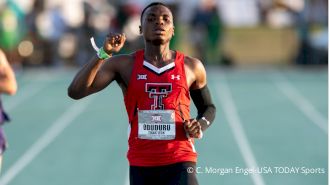 Men's 200m, Final - Divine Oduduru 20.13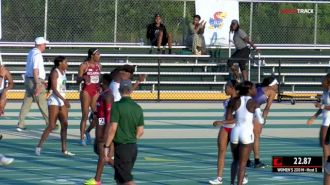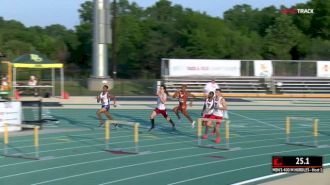 Men's 400m Hurdles, Final
Women's 400m Hurdles, Final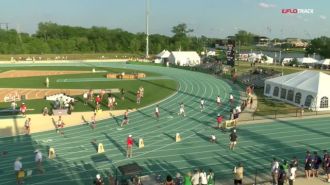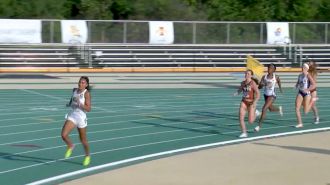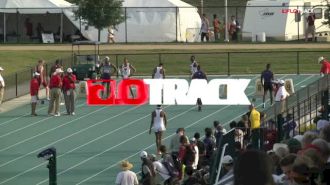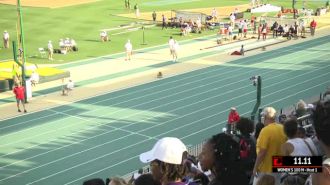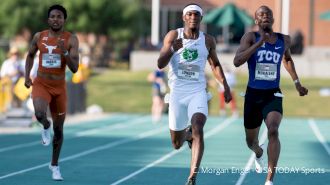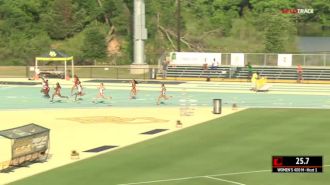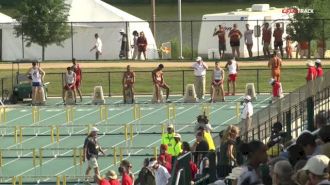 Men's 110m Hurdles, Final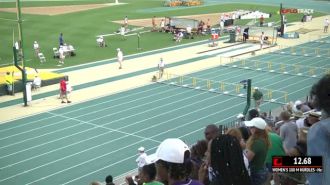 Women's 100m Hurdles, Final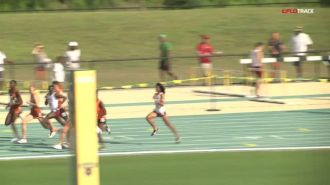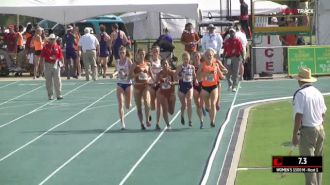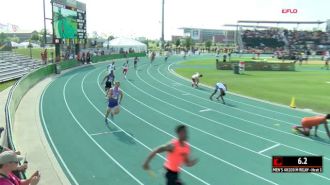 Men's 4x100m Relay, Final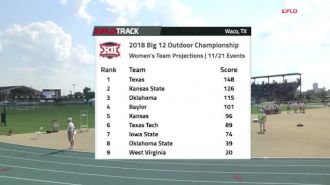 Women's 4x100m Relay, Final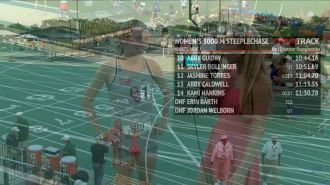 Sarah Scott On Her Huge Kick To Win Big 12 Steeplechase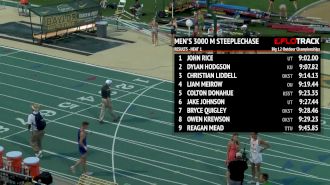 John Rice After Dominating Big 12 Steeplechase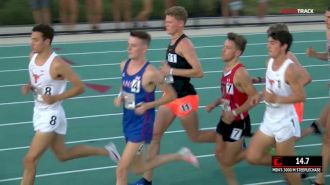 Men's 3k Steeplechase, Final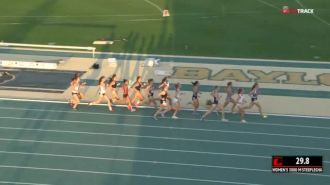 Women's 3k Steeplechase, Final - Crazy Kick!!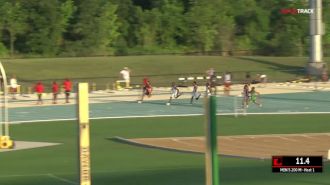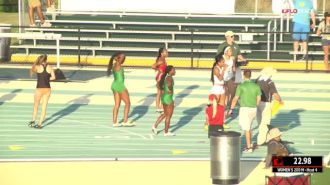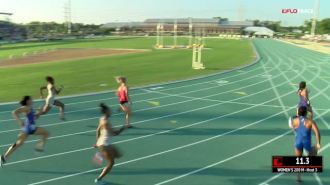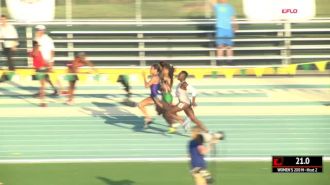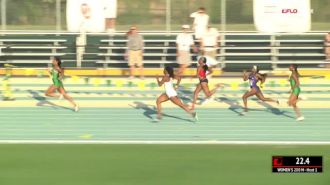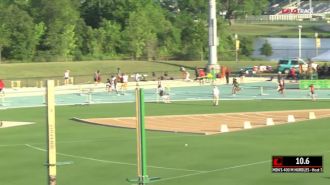 Men's 400m Hurdles, Heat 3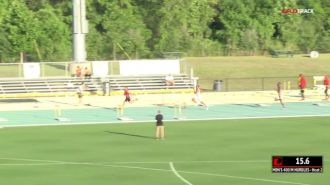 Men's 400m Hurdles, Heat 2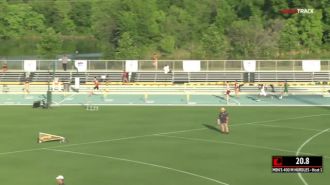 Men's 400m Hurdles, Heat 1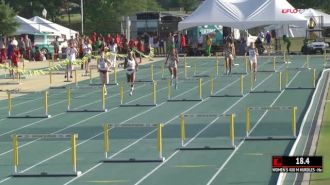 Women's 400m Hurdles, Heat 3