Already have an account? Log In
Stream GVSU Bill Clinger Classic


Cancel anytime.
Already have an account? Log In
Stream events live or on-demand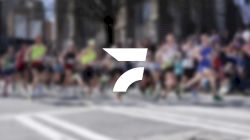 Mar 19
7:15 am
Zurich Barcelona Marathon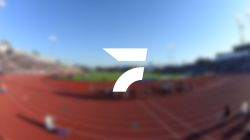 Mar 30 - Apr 1
TBD
Mike Fanelli Track Classic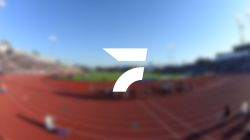 Mar 31 - Apr 1
6:00 pm
Stanford Invitational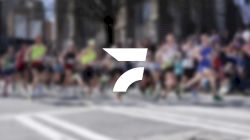 Apr 2
TBD
Schneider Electric Paris Marathon
2023 Aggie Invitational
Apr 8 , 6:30 pm
Aggie Invitational
Apr 13-15
2023 Bryan Clay Invitational
Apr 13 , TBD
Bryan Clay Invitational
2023 Bison Outdoor Classic
Apr 15 , 5:00 pm
Bison Outdoor Classic
2023 Rotterdam Marathon
Apr 16 , 7:50 am
Rotterdam Marathon
2023 Boston Marathon
Apr 17 , 1:30 pm
Boston Marathon
2023 Payton Jordan Invitational
Apr 21 , 10:00 pm
Payton Jordan Invitational
Apr 23
2023 TCS London Marathon
Apr 23 , TBD
TCS London Marathon
2023 Penn Relays presented by Toyota
Apr 27 , 1:00 pm
Penn Relays presented by Toyota
Apr 29
2023 Fresno State Invitational
Apr 29 , TBD
Fresno State Invitational
May 3-4
2023 SAC Outdoor Championships
May 3 , TBD
SAC Outdoor Championships
Watch anytime, on any device.
Watch on any web browser or the FloSports app — available on the following platforms.
Questions?
If you still need help after reading the FAQs, please contact us.
What is included with a subscription?
A PRO subscription unlocks the following:
Live events
Event replays
Original films and shows
Training and technique videos
Event results
Team and athlete rankings
Breaking news
Limited ads on PRO videos
Which devices can I watch live events and videos on?
Web: Watch on any desktop, laptop, tablet, or mobile phone using the latest version of Chrome (recommended), Firefox, Safari, or Microsoft Edge.
Mobile & TV Apps: Watch on the FloSports app, available on the following platforms:
Can I watch multiple streams from a live event at the same time?
Yes, you can watch up to 12 streams in total on one or many devices connected to the same WiFi. For example, you can have one stream up on your iPhone, one on your Roku, and another on your laptop.
Can I access my account on multiple devices?
Yes, you can access your account and subscription from any of the supported devices listed above. If you want to stream from multiple devices (e.g., your iPhone and Roku) at the same time, just make sure they're on the same WiFi connection.
Can I change plans or cancel anytime?
Yes, you can cancel anytime from Account Settings.
If you would like to change plans, send our Customer Support team an email at support@flosports.tv and they'll handle that for you.